Wet Walls and Efflorescence
Causes of Wet Walls
If you've noticed moisture on your basement walls, there's a good chance that you're dealing with some poor water management on the outside of your home. Anything from a sloped yard, overflowing gutters, or a short downspout can cause an excess amount of water to accumulate around your home and lead to a damp basement.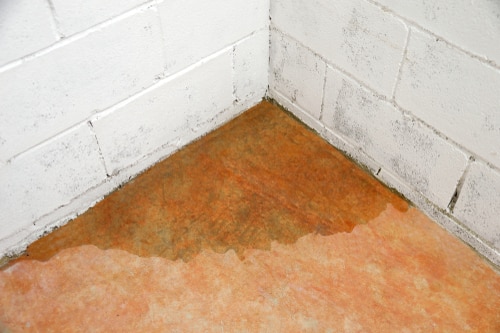 What is Efflorescence?
Over time, the water that seeps into your basement may lead to something called efflorescence. As water evaporates from a concrete surface, salt and mineral deposits are left behind and appear as a white or grey coating of a powdery substance. Basement efflorescence in your Knoxville home can be affected by temperature and humidity levels and is more common during the winter when moisture takes longer to evaporate.
While efflorescence isn't harmful on its own, many homeowners dislike the appearance and take steps to remove it using cleaning methods such as solution brushes for power washing. However, keep in mind that efflorescence is likely a sign of water entry, so it's a good idea to identify the source of the leak and take measures to prevent more water from entering your home.
How to Prevent Wet Basements
The team at American Foundation & Waterproofing offers a variety of basement waterproofing solutions for basement efflorescence in Knoxville, to keep your walls dry:
New construction basement waterproofing: We can install the Hydra-Guard WB Foundation Waterproofing System during construction to protect your basement from moisture.
Drain systems: We offer the SafeDrain™ Drain System and Multi-flow Drain Tile, which are designed to prevent the buildup of water pressure against your basement.
Foundation waterproofing: We can protect your foundation walls from water damage by using our waterproofing and wet wall repair products in Knoxville, including Durawall, and WhiteCap Premium Wall Liners.
Sump pumps: This option collects ground water before it has a chance to enter your basement and redirects it away from your home.
Dehumidifiers: These work by removing the moisture from the air inside your basement to maintain a dry environment. We have the right option for your home, whether you have a small, medium or larger basement.
If you have noticed efflorescence or wet walls in your basement, contact American Foundation & Waterproofing today for a free inspection. Our Knoxville basement efflorescence repair services are very effective!