SIDEWALK LEVELING SERVICES IN MARYVILLE
Uneven sidewalks are unsightly. However, they can also pose a serious tripping hazard for anyone using them. But don't worry—if your sidewalk is cracked or sinking, our experienced Maryville sidewalk leveling and lifting team can help. We will work with you to ensure you, your family, and guests can walk along your sidewalks worry-free. 
See for yourself why American Foundation & Waterproofing is trusted by homeowners across Maryville for their sidewalk leveling and lifting needs. Contact us today to schedule a free inspection!
WHAT CAUSES SIDEWALKS TO BECOME UNLEVEL? 
Sidewalks require stability of the underlying soil. So, when the soil beneath experiences a change in the overall moisture content, settles, or erodes, the concrete slabs will sink and crack. As the moisture content increases, it expands, pushing up against the sidewalk slabs. As it dries, the soil contracts, pulling away from the slabs.
This expansion and contraction in the underlying soil create voids, which weaken the area. Since weakened soil cannot support the concrete above, portions of the sidewalk may sink.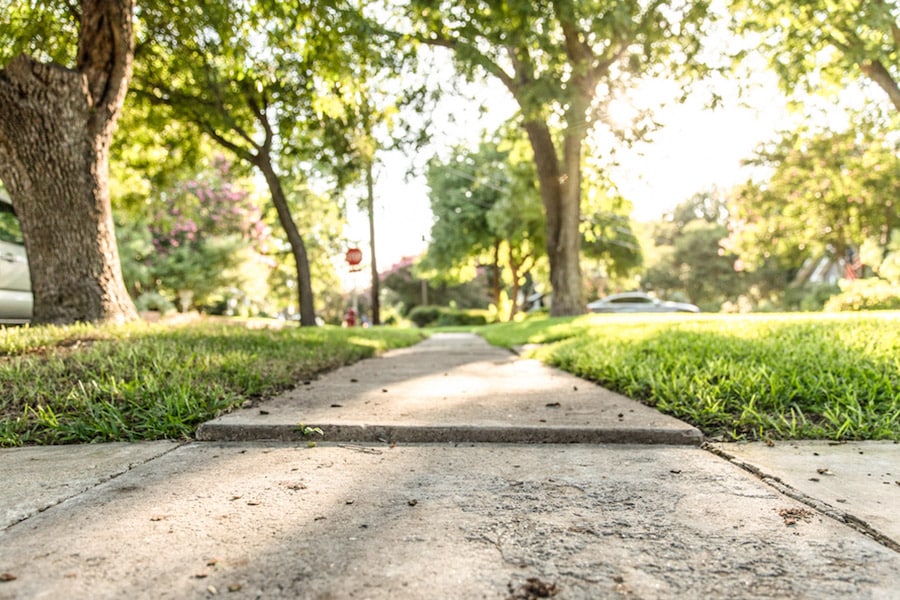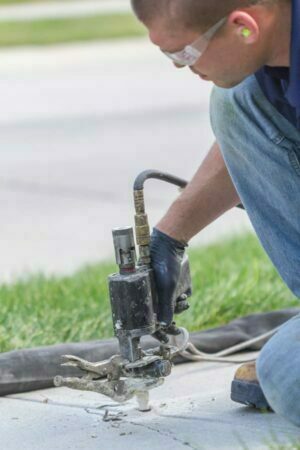 SIDEWALK LEVELING PROCESS
At American Foundation & Waterproofing, we rely on PolyLevel® to lift and level sinking concrete. What makes PolyLevel so great and sets it apart from traditional mudjacking techniques are its unique features and durability. PolyLevel offers a non-invasive and simple sidewalk leveling process. It works by injecting polyurethane foam directly into voids under sinking sections. The foam expands rapidly and quickly hardens, lifting the sinking portions of concrete. Additionally, it cures incredibly fast, allowing you to use the area approximately 15 minutes after project completion!
Some additional benefits PolyLevel® offers are:
Durability

A waterproof solution

Long-lasting

Lightweight composition, preventing further settling
CONTACT US FOR A FREE INSPECTION! 
For reliable sidewalk leveling and lifting services in Maryville, you can count on our experienced team at American Foundation & Waterproofing. We offer free inspections and estimates in Maryville, and all throughout East Tennessee. Contact us today!