If the basement of your Maryville home has bowed walls, you may be dealing with foundation damage caused from hydrostatic pressure. Other common signs of hydrostatic pressure in your Maryville home are a musty smell, standing water, and the buildup of moisture on walls.
Homes built on a slope or hillside have an increased chance of problems due to hydrostatic pressure. When water builds up around the foundation of your home, the force of it can seriously damage foundation walls. Eventually, the external pressure will cause those walls to give in. What results is cracked walls, flooding, bowed walls, or other structural problems. But don't worry—our Maryville basement and foundation wall repair professionals can help.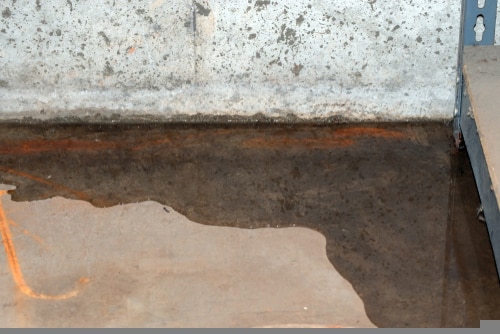 Several underlying issues can cause water damage in your home. However, a few signs point to hydrostatic pressure in your Maryville home as the culprit, including: 
Similar issues arise in other homes in your neighborhood
Water enters your basement from several areas
Multiple pools of standing water in your yard
When you dig a 2- to 4-foot hole in your yard, it fills with water
BOWED WALLS SOLUTIONS
Our team at American Foundation & Waterproofing uses a few trusted solutions for bowed foundation wall and basement repair in the Maryville area. 
We can improve the drainage near your home in Maryville and eliminate hydrostatic pressure with: 
The SafeDrain™ Drain System, which is placed around the basement's perimeter. It is attached to the sump pump, and the two redirect water safely away from your home.   
Our Multi-flow Drain Tile helps water drain properly, thus preventing hydrostatic pressure. 
We also offer solutions to help strengthen and support your walls, including:
GeoLock™ Anchors strengthen and support bowed walls. 
The PowerBrace™ system provides much-needed stability to your home's walls. 
We also occasionally recommend helical anchors, as they work to prevent any future bowing from hydrostatic pressure on your Maryville home.
Contact Our Team
Our professionals in Maryville provide bowed wall repair to prevent further damage to your home. Contact us today to schedule a free inspection!