Fix Your Uneven Patio with Concrete Leveling 
If you notice sections of your patio where the concrete slabs have sunken below one another, it can create dangerous trip hazards for you and your family. Our concrete patio repair experts at American Foundation & Waterproofing in Knoxville can easily stabilize your patio and  lift it back into place for a safe, even surface. 
See why customers throughout Tennessee, western North Carolina, and north Georgia rely on our contractors for patio leveling. We are proudly one of the most sought-after companies in the area, and we're ready to help you! Contact us today for your free inspection. 
What Caused Your Patio to Become Unlevel?
The soil beneath the patio is the main culprit for sunken slabs. As the weather changes, it changes the moisture content in the soil. It causes soil to expand as it becomes wet and contract as it dries, which creates voids in the soil and makes it much less supportive. The weight of your patio can cause the slabs to sink below one another and create an uneven surface above. To avoid a dangerous trip hazard, rely on the American Foundation patio leveling contractors for a safe and even surface.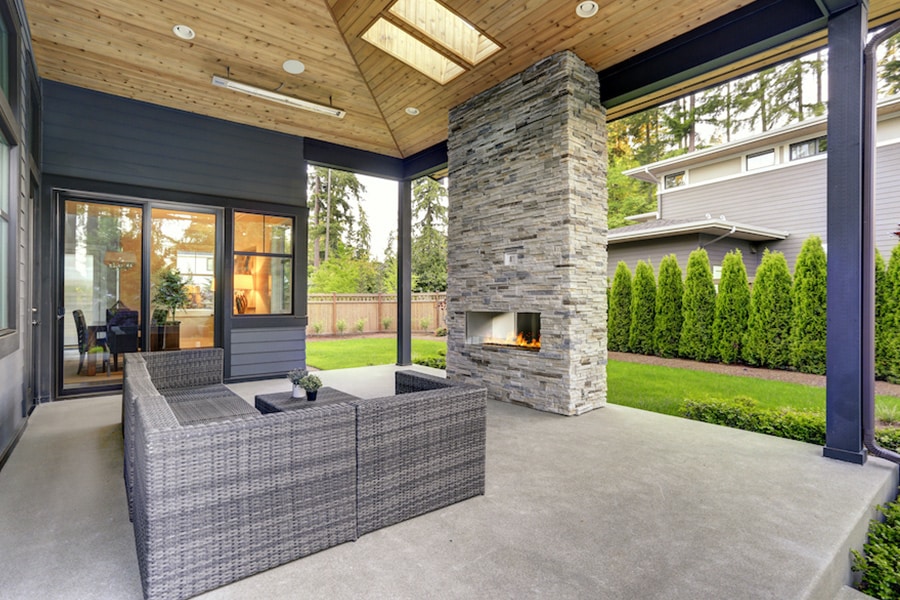 Level Your Patio with PolyLevel®
Be able to enjoy your patio again with a quick and effective solution that won't disrupt your family's daily activities. PolyLevel® can be installed very quickly with minimal disturbance. It is a polyurethane foam that is injected through a dime-sized hole into the sunken slab and instantly fills voids in the soil beneath. Once injected, it expands and hardens to give you a permanent, waterproof solution that will prevent further slab settlement. 
PolyLevel® features:
Quick, minimally-invasive installation
Lightweight material to prevent future settling 
Completely waterproof and permanent solution 
Quick cure time 
Make your patio safe and enjoyable again! Once cured, you and your family can get back to using your patio in as little as 15 minutes after installation. Contact the concrete patio repair experts at the Knoxville American Foundation & Waterproofing office to schedule your free patio leveling inspection.