Concrete Leveling in Maryville 
Uneven concrete can create an eyesore as well as a dangerous tripping hazard. Our concrete experts use the PolyLevel system to quickly lift your sunken slab back into place for a safe and even surface. PolyLevel is a waterproof, polyurethane foam that instantly expands and hardens as it is injected beneath the slab to lift it back into place. It can be used on any concrete slab, including sidewalks, driveways, patios, porches, pool decks, garage floors, or parking lots.
Find out why customers of Maryville rely on American Foundation & Waterproofing for our concrete leveling and PolyLevel foundation lifting services. We have proudly built a solid reputation throughout eastern Tennessee, north Georgia, and western North Carolina as one of the most respected companies in the area. Contact us today to schedule your free inspection!
Concrete Repair vs. Replacement
Many times, concrete slabs can simply be repaired rather than completely replaced. If the concrete is too far gone with many cracks, pitting and flaking, etc. it may need to be replaced, but we will gladly inspect the slab and determine if it can be repaired. Whenever possible, we recommend a concrete crack repair of the slab because concrete actually gets stronger as it ages. Repairing concrete can also be much more affordable and less destructive compared to a complete replacement. Our PolyLevel system can be used in most cases to repair your slab and prevent further concrete settlement.
Maryville
1503 Old Mount Tabor Rd.
Maryville, Tennessee 37801
Business Hours
Monday - Friday 8:00am - 5:00 pm
Our Process for Leveling Concrete
We use a quick and easy process for installing our PolyLevel system that won't disrupt your daily activities and will allow you to use the slab the same day as installation. Check out our 4-step process below: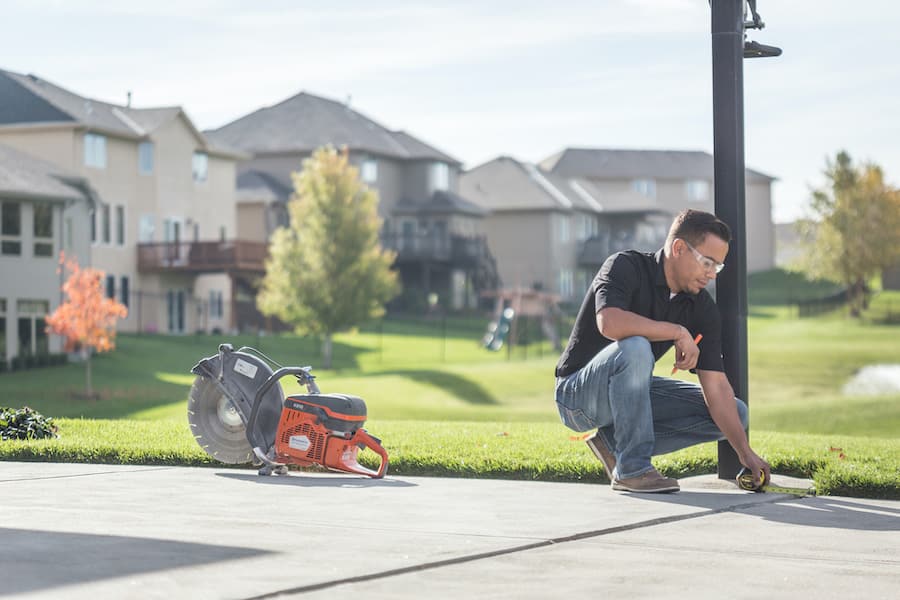 Step 1: Drill Injection Holes
A small dime-sized hole is drilled completely through the sunken slab in order to inject PolyLevel into the soil below.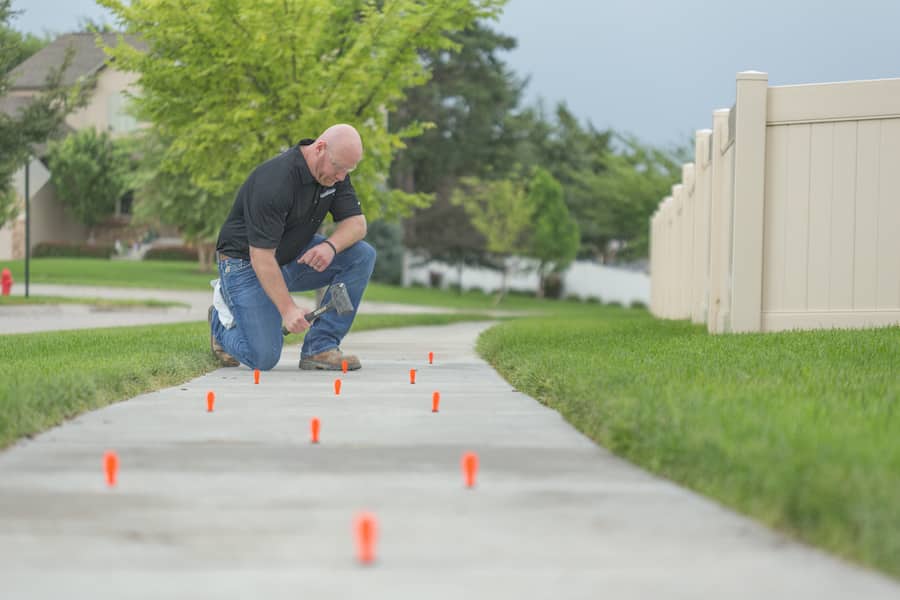 Step 2: Ports Insertion
Our Maryville concrete leveling specialist will insert ports into the holes in order to hook up our PolyLevel equipment for a precise and accurate injection.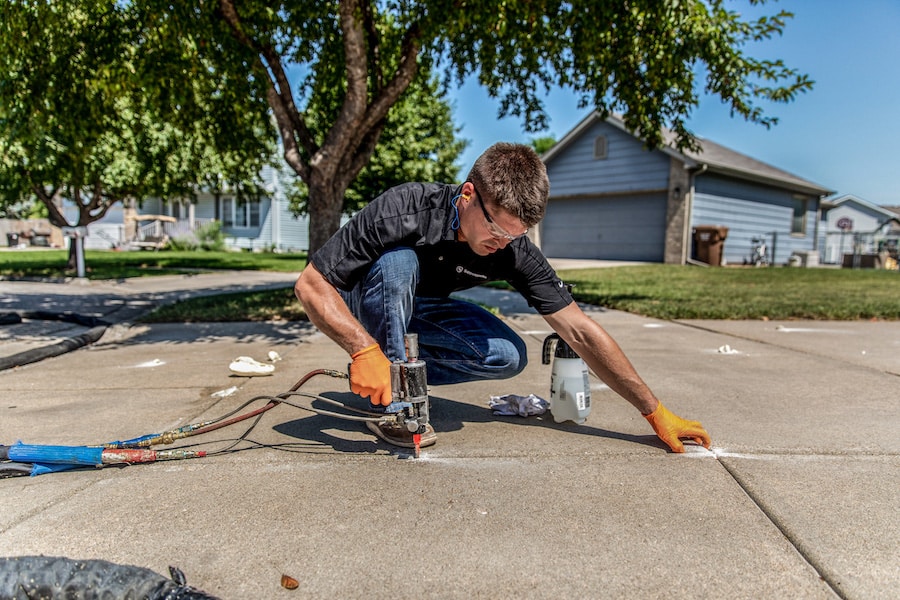 Step 3: Inject PolyLevel
The PolyLevel foam is then injected through the holes and into the soil below. It will instantly begin expanding to fill any voids in the soil and will start to lift the concrete as it hardens. This is a very precise and controlled procedure to ensure the concrete is lifted back to the correct position.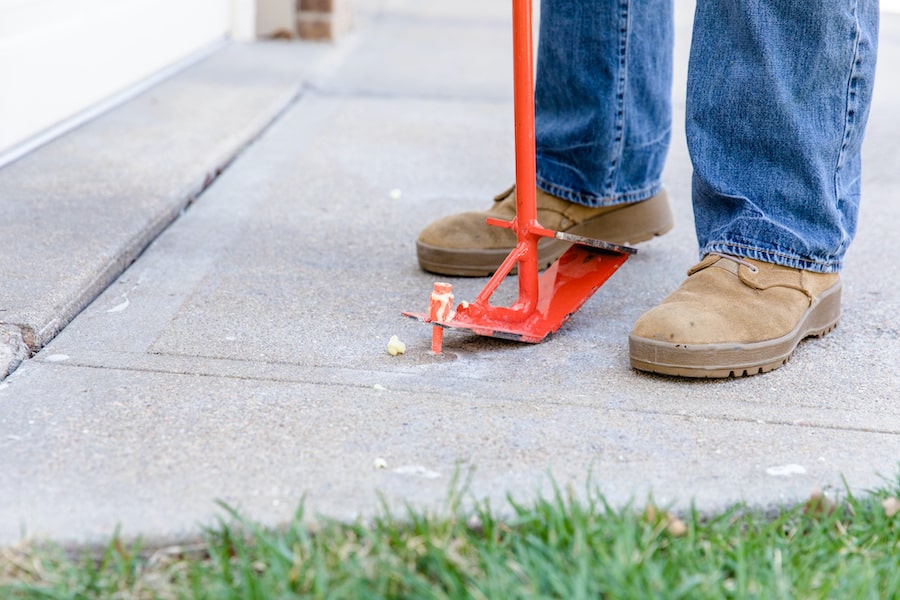 Step 4: Remove Ports & Patch Holes
Once PolyLevel is injected and the concrete lifted, we will remove our ports and equipment and will fill the injection holes back with concrete for a clean and smooth surface. PolyLevel cures very quickly and you can get back to using your concrete slab in as little as 15 minutes. 
Rely on American Foundation for Concrete Leveling
We gladly serve residents of Maryville with our concrete leveling, concrete crack repair, and PolyLevel foundation lifting solutions, and we're ready to help you. Contact us today to schedule your free inspection!