SLAB LEVELING SERVICES IN CHATTANOOGA
Is your basement floor a tripping hazard because of unlevel concrete slabs? Many basements in Chattanooga are constructed with concrete slab floors that can shift and become unlevel. If you have plans for a finished, functional basement, you'll need to level the concrete before installing new floors. American Foundation & Waterproofing in Chattanooga provides basement floor leveling services, returning your basement floors to a safe, level surface.
We've helped customers in Tennessee, north Georgia, and western North Carolina with our basement slab leveling services. Our Chattanooga team provides uneven concrete slab repair services that are accurate and efficient, and our reputation is built on years of quality service. We look forward to serving you. Get started today with a free inspection!
THE CAUSE OF UNLEVEL BASEMENT SLABS
Basement slabs gradually become unlevel because of shifting soil beneath the foundation. When the construction team was building your home, the original soil was excavated and backfilled around the foundation. This process causes the soil to become looser and less supportive. Moisture and dryness from natural weather conditions can also impact the integrity of the soil by making it expand and contract. All of these factors can cause pockets of space in the soil, which can shift and collapse under the weight of the basement slab, requiring professional basement floor leveling for your Chattanooga home. Our uneven concrete slab repair services are an effective, permanent solution to these underlying issues.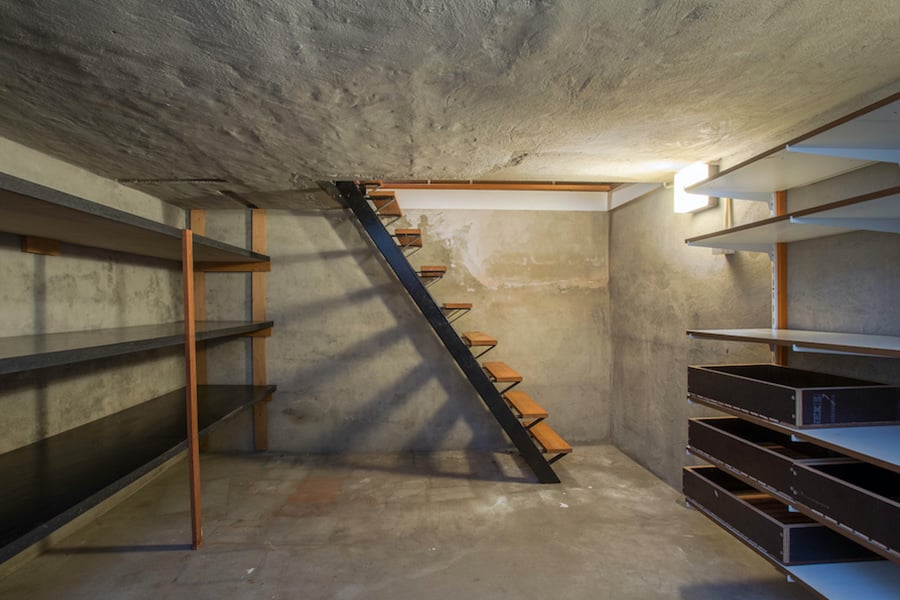 LEVELING YOUR BASEMENT SLAB WITH POLYLEVEL® 
Replacing basement slabs can be costly and time-consuming. It's also a temporary solution that doesn't address the root cause of unlevel floors. Fortunately, most unlevel basement slabs can be repaired by lifting them to their original position, restoring the floor structure of your home in Chattanooga. Our basement floor leveling team uses PolyLevel® to provide a permanent solution to unlevel basement slabs. This polyurethane foam is a lightweight material that can be injected into the soil, where it expands and fills voids in the soil. After the foam dries and hardens, it provides permanent support to the basement slab and prevents it from settling further.
PolyLevel® provides the following benefits: 
Fast, minimally-invasive installation
Lightweight material that won't cause further settlement
Permanent, waterproof solution that won't wash out 
Quick cure time 
American Foundation & Waterproofing can quickly and permanently repair the unlevel basement slabs in your Chattanooga home. Our basement floor leveling team offers free inspections, so contact us today to schedule yours!