What can we do for you?
Are you noticing cracks in the walls of your home? Wall cracks can be an indication of a bigger issue, so it's important to have a professional assessment as soon as possible. Call American Foundation & Waterproofing, and our Knoxville wall crack repair experts will come to your home, inspect the cracks in your walls, and offer solutions. We can repair your cracked walls and make sure your home doesn't have bigger issues, giving you the peace of mind you deserve.
In addition to fixing wall cracks, our team in Knoxville offers foundation inspections to make sure foundation issues aren't the cause of the cracks in your walls. We take pride in providing every customer with the best education, communication, and expertise, whether they need minor repairs or major overhauls. We've been serving the community for over 12 years with quality workmanship and outstanding customer service. 
What do they mean?
Wall cracks can be a sign of foundation settlement problems in your home, but not always. It's important to get a professional foundation inspection to rule out foundation or structural issues. If our experts determine a potential problem with your foundation, catching the problem early can prevent worse troubles down the road. American Foundation will provide you with the knowledge you need to make the best decision for your home.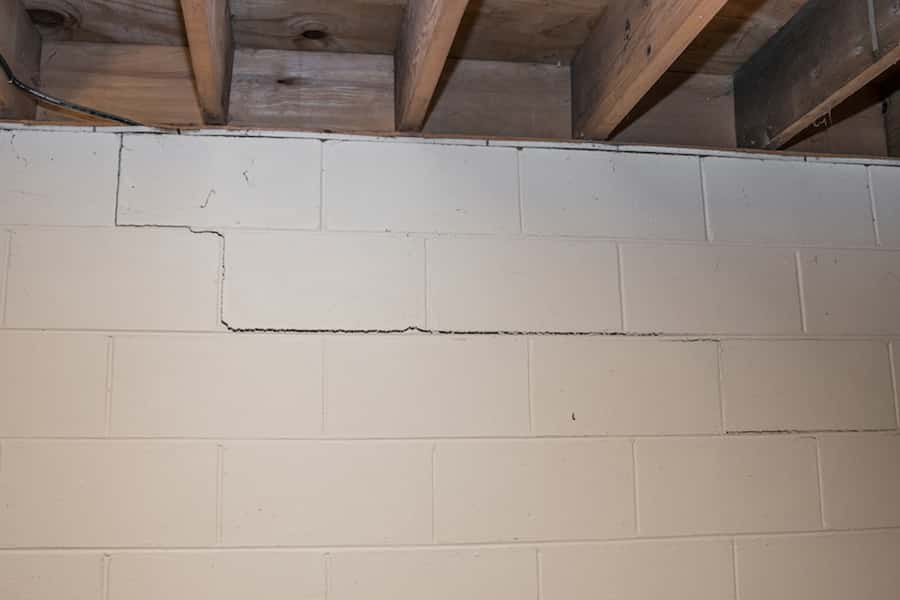 Why choose us?
Our Knoxville foundation and wall crack repair team consists of highly trained and respected technicians who take the time to educate our customers about the issues they are facing. At American Foundation & Waterproofing, we perform wall crack repairs, foundation repairs, concrete leveling, and home waterproofing in Knoxville and the surrounding areas the right way—the American way.
Contact us
If you're noticing cracks in your walls or other signs of foundation issues, contact us today to schedule your free foundation inspection and see why we are one of the most sought-out companies in the southeast!