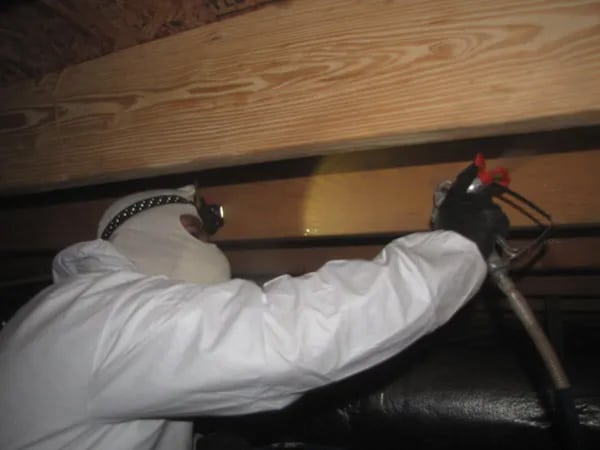 LumberKote™ Crawl Space Framing & Subfloor Sealer In Knoxville
The humid Summer climate in our area wreaks havoc on structural wood framing and subfloors, causing expensive damage to homes, and major headaches for homeowners. American Foundation & Waterproofing has teamed up with the fine folks over at Watson Seal® to provide our customers in Knoxville with LumberKote™, the first Non-Toxic, V.O.C. Free, Crawl Space Framing & Subfloor Polymer Sealer specifically designed to protect your structural wood framing system and wood subflooring from moisture related issues like mold, fungus, deterioration, and rot.
LumberKote's polymer subfloor sealer we use in Knoxville forms a tough, durable micro-film that protects your structural framing and subfloor lumber from moisture-rich conditions that can cause excessive moisture absorption and rapid moisture uptake, both of which can lead to wood destroying molds & fungi, which can then spread throughout your home. Not to mention the structural issues, such as sagging walls and floors, cracks in drywall, doors sticking, and hardwood flooring cupping to name a few.
LumberKote™ is specifically designed to coat the entire wood crawl space floor framing system in your Knoxville home (sub-flooring, sill plate, girder beams, rim joists, blocking, floor joists, subflooring, girder and supplemental beams. LumberKote™ is designed with long-chain polymer technology, its formula dries out and stabilizes the existing moisture content of lumber, even in cases where moisture damage has already begun and is compatible with all lumber types including pressure-treated lumber, OSB, and Engineered lumber.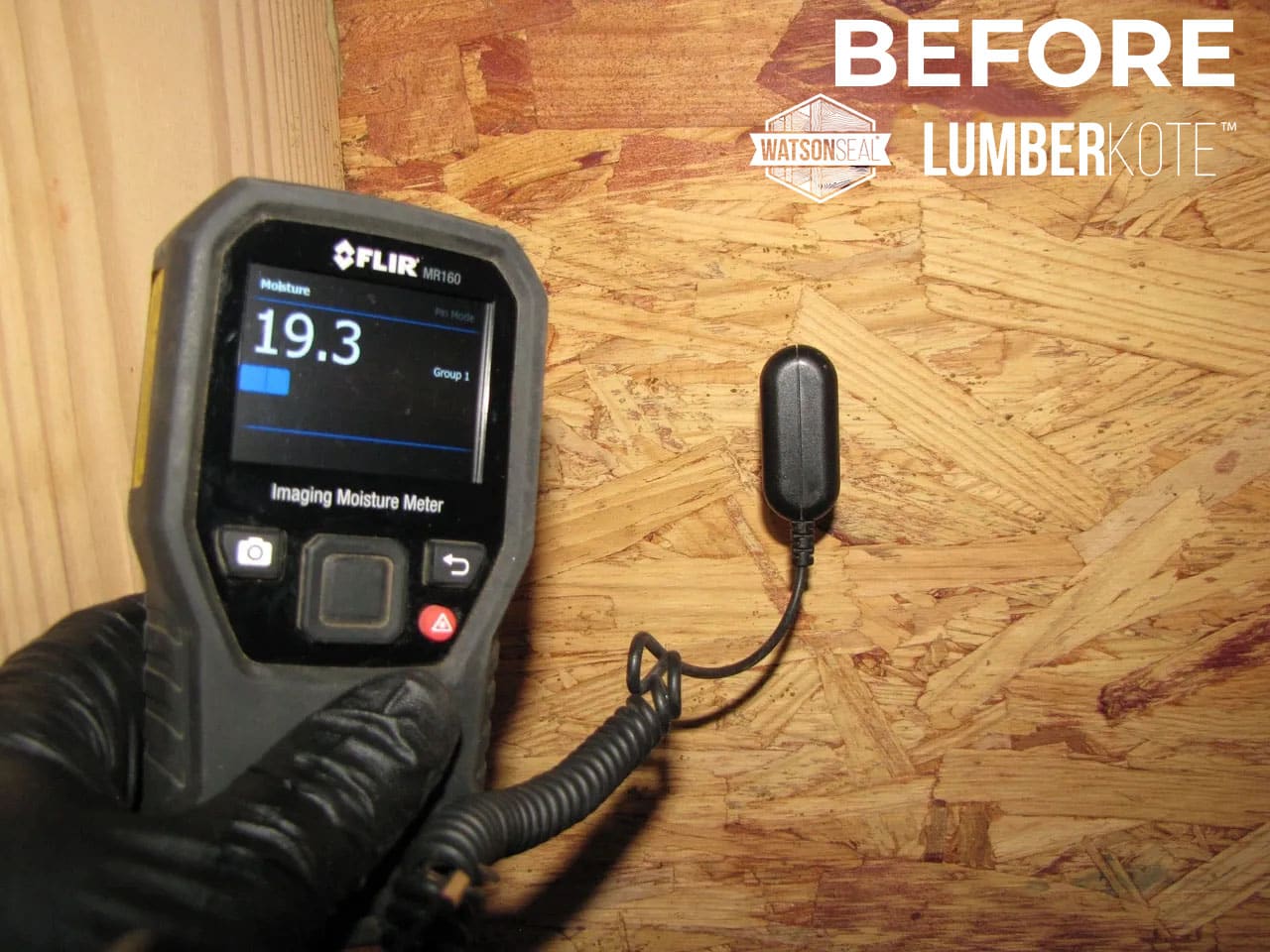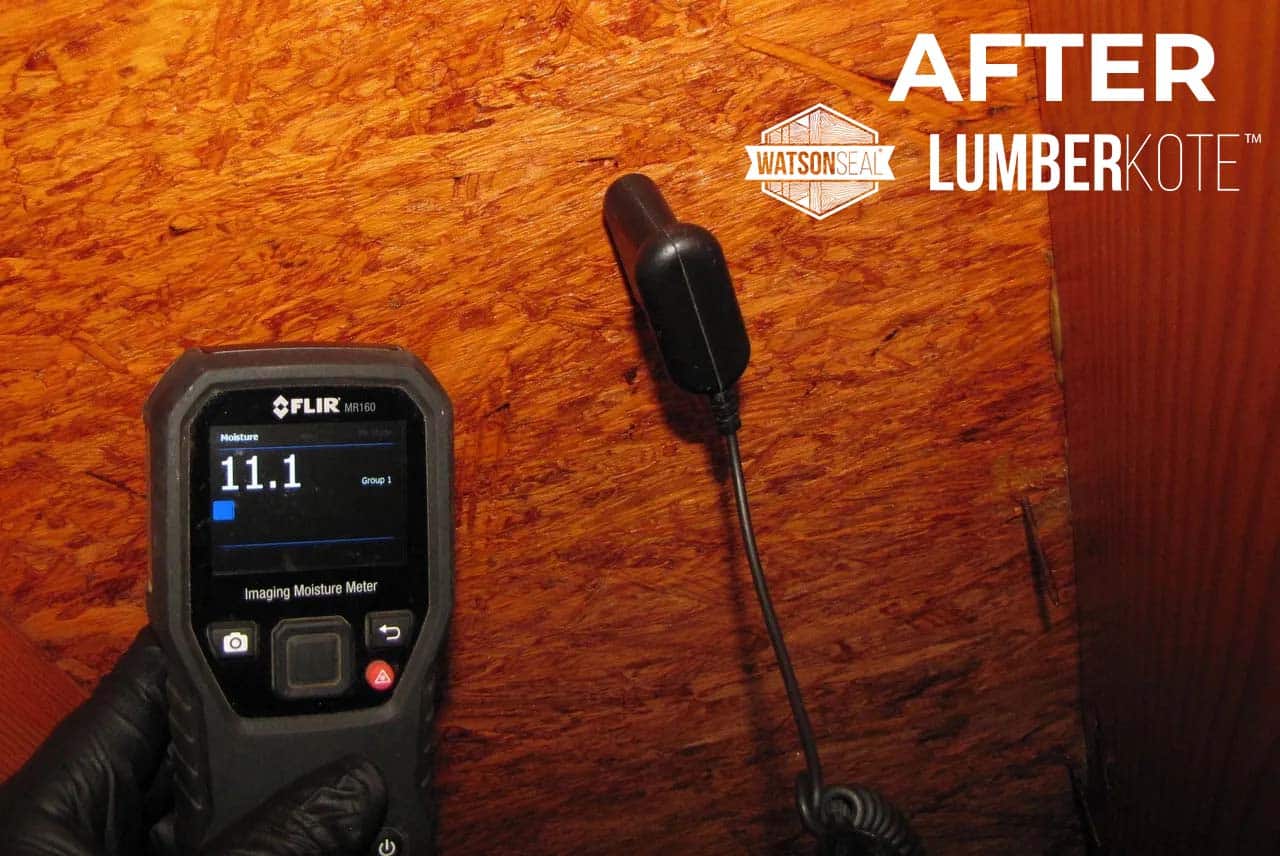 As a certified installer of this subfloor sealer in Knoxville, American Foundation & Waterproofing stands behind the LumberKote™ fully transferable, 30 Year Damage and Lifetime Flooding Manufacturer's Warranty.
Call American Foundation & Waterproofing today for your free Lumberkote subfloor sealer estimate in Knoxville! 865-982-0250