Protect Your Bristol Basement with a Drain System
Basements are more susceptible to water damage because of their location, so it's important to protect your basement with a drain system or other services from our waterproofing basement company, here in Bristol. The drain systems used by our basement waterproofing company can make your home and basement in Bristol, safe again. Basements tend to attract and retain more moisture simply because of the way they're built, underground immersed in soil. Water in your basement can become a big problem, causing unsafe levels of mold, damage to belongings, and structural damage to your home. If your basement isn't protected with an effective drain system, water can cause immense property damage and expenses.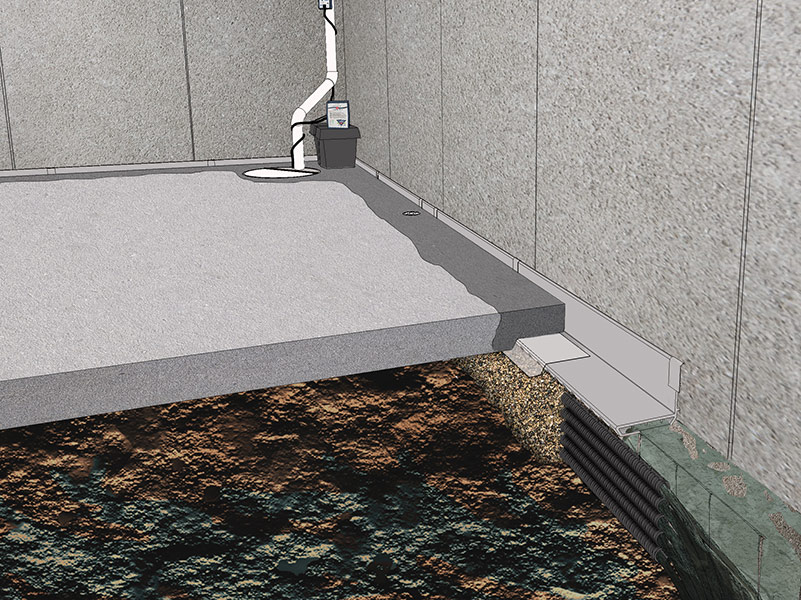 What Causes Water in the Basement?
Basements are typically damper than the rest of the house because of poor ventilation and the soil that surrounds them. But water can also find its way into your basement through plumbing leaks, sump pump failure, and cracks in the walls or flooring. Often, water can enter your home because of hydrostatic pressure. When the soil surrounding your home becomes saturated, it puts immense pressure on your basement walls and your foundation. This pressure can cause water to seep through cracks in your masonry and even through solid concrete walls! A drainage system is one of the easiest ways to prevent water damage from occurring in your home. Our Waterproofing basement company in Bristol can provide a free inspection of your home and recommend a drainage system that's right for you. 
Our Drain Systems in Bristol
Our team is dedicated to protecting your home. Our team uses only drain systems that have proven to be trustworthy, effective, and durable. The SafeDrain™ Drain System and Multi-flow Drain Tile can both be used for a majority of homes in the Bristol area. Drain systems and basement waterproofing can help your home for years to come. Depending on your individual needs, we can determine the best drain system for your property.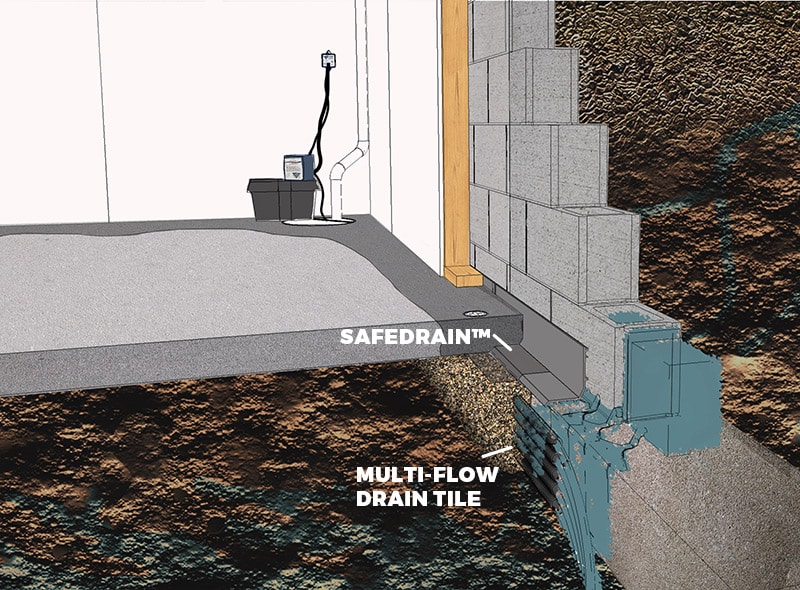 Are you worried about potential water issues in your basement? Whether you notice excess humidity or not, our team at American Foundation & Waterproofing will help you find the right drainage system for your Bristol area home. Contact us to speak to our professional staff and schedule a free inspection today!