RESTORING A DISTRESSED FOUNDATION
Many Knoxville homes are prone to foundation damage because of uneven settling and shifting. A home's foundation sits on top of soil, which can expand and contract during seasonal weather patterns like heavy rainfall and dry spells. Foundation problems can be concerning, but there are many affordable and cost-effective solutions with American Foundation & Waterproofing. Our team of Knoxville helical anchor and foundation repair specialists can restore your foundation's integrity.
A damaged foundation not only affects the appearance of your property, but it can also negatively impact your home's structural integrity and your property value. If you suspect your Knoxville-area home is suffering from foundation damage, contact our experts right away for helical anchor installation in Knoxville. Our team serves customers in Tennessee, north Georgia, and western North Carolina, so contact us today to schedule your free inspection!
COMMON SIGNS OF FOUNDATION DAMAGE
Foundation damage isn't always easy to identify for the average homeowner. Some of the signs might be mistaken for other, less serious concerns, so it's best to consult with an expert who can determine the cause of these issues: 
Cracks in your walls or ceilings
Sloped or sagging floors
Difficulties opening doors and windows 
Cracks in your concrete floor
Walls that are bowed
Contact our Knoxville foundation repair experts if your home is experiencing any of these problems, and we'll recommend a long-lasting repair solution, with anchors or helical tiebacks for your Knoxville home.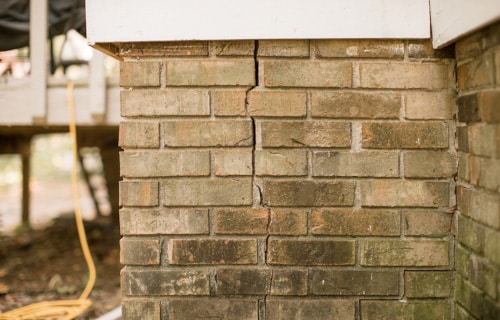 USING HELICAL ANCHORS FOR FOUNDATION REPAIR
Depending on your home's needs, we may recommend helical anchors for your Knoxville home, to secure your foundation and repair any existing damage. Helical anchors are drilled far into the soil that surrounds your foundation and are resistant to being pulled out of the ground. This ensures that your foundation is stabilized and won't settle unevenly.
Benefits of helical anchors:
Quick installation and removal 
Doesn't require extensive site damage
Weather conditions won't delay the installation process
Affordable solution
Installation causes very little vibration and disturbance
We use high-quality helical anchors for our Knoxville foundation repair projects. Once you schedule your free inspection, our team will explain the installation process and help you determine if this is the best solution for your property.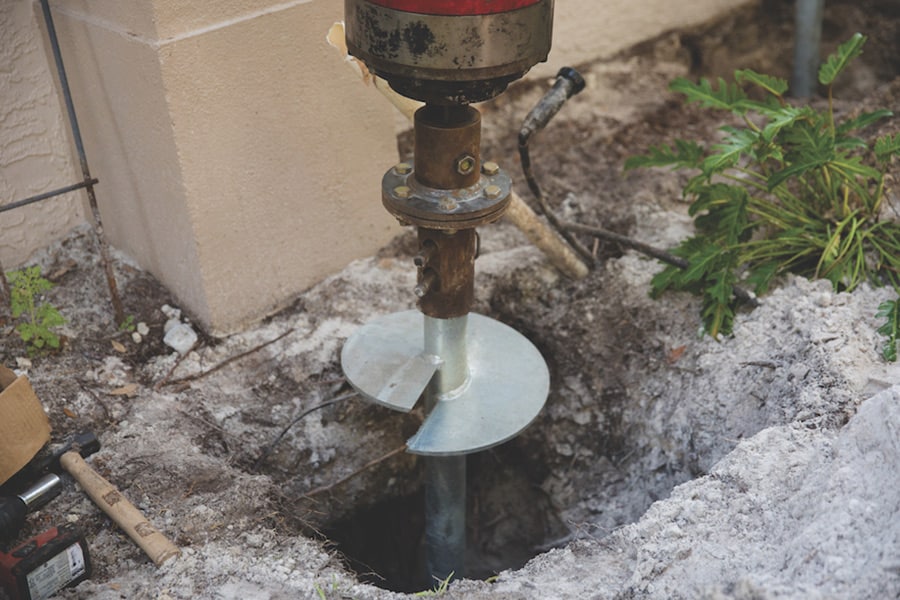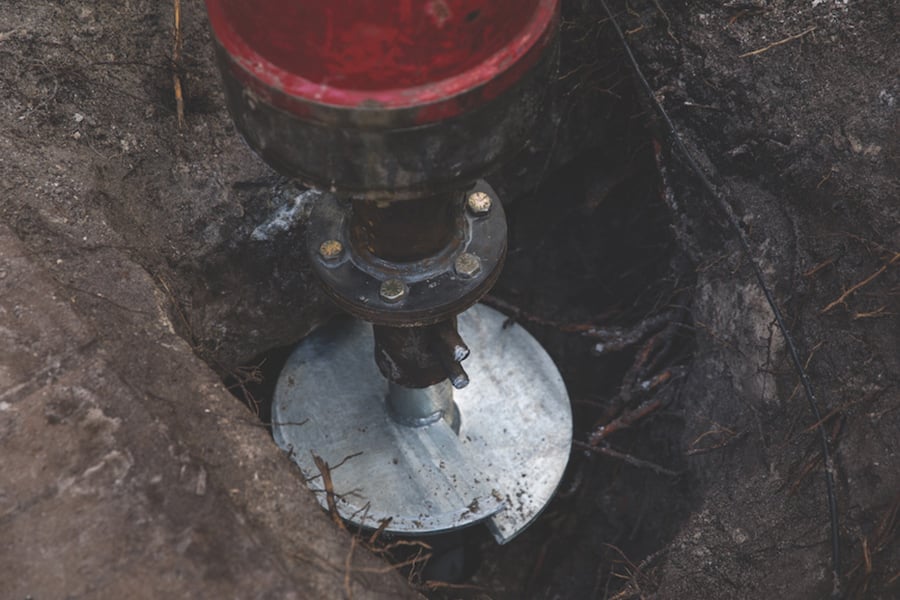 WORKING WITH OUR FOUNDATION REPAIR EXPERTS 
Some home repairs can be completed by DIY-ers, but it's best to leave foundation work to the experts. American Foundation & Waterproofing offers the industry's best products, paired with quality workmanship and friendly customer service. With our tiebacks and helical installation in Knoxville, we aim to exceed your expectations throughout the entire process, from inspection to installation. Our team is ready to serve you, so contact us today to schedule your free inspection!