Foundation Structural Support Services in Bristol & Tri-Cities
Expansive soils, commonly referred to as shrink-swell soils, account for more damage in the United States than floods, earthquakes, hurricanes, and tornadoes combined. Because they contain a lot of clay, expansive soils swell up with water during wet seasons, then shrink in dry seasons. The process causes the soil beneath your home to shift, which also causes the foundation of your home to settle—the prevailing cause of foundation structural support problems for Bristol & Tri-Cities homes and businesses in Bristol & Tri-C.
Some obvious indications your foundation needs repair include:
Foundation Cracks
Concrete Floor Cracks
Bowed Basement Walls
Interior Wall Cracks
Uneven Floors
Sticking Doors and Windows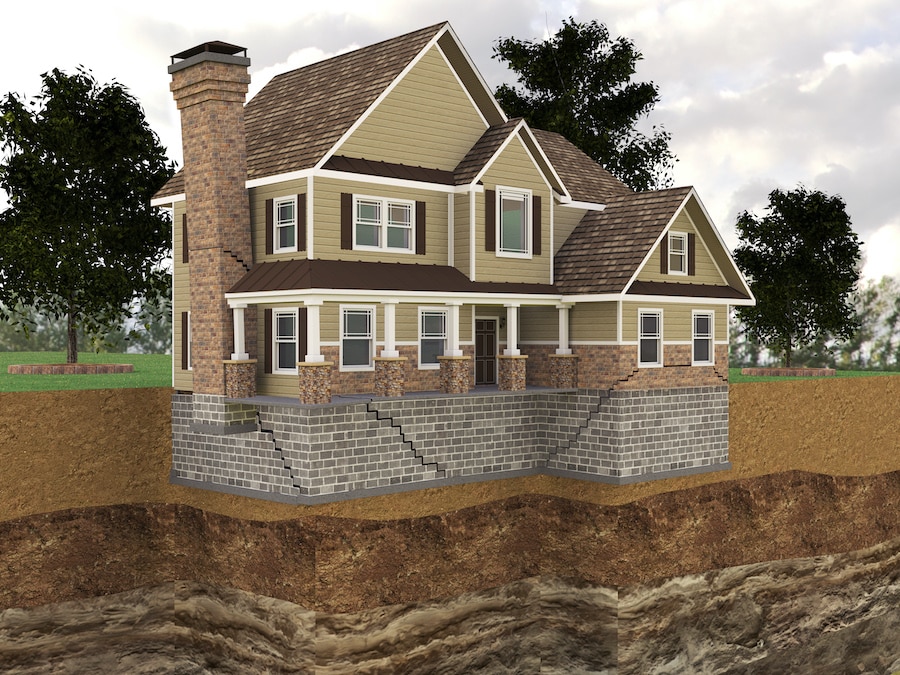 Foundation problems left unattended will jeopardize the structural integrity and market value of your home. But no matter whether your foundation problem is simple or complicated, the foundation structural support experts at American Foundation & Waterproofing have solutions that will restore your residence or commercial space to solid footing.
Piers
No foundation situation is the same as another. We depend upon the proven strength and durability of the pier and anchor systems manufactured by Supportworks®.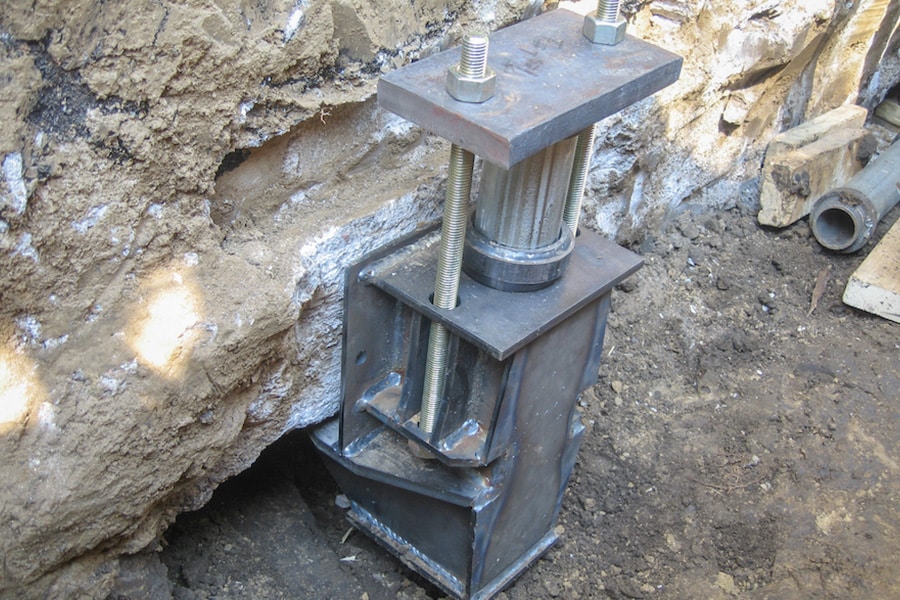 Helical Piers 
Our foundation support specialist in Bristol trust helical piers as the perfect solution when a foundation supports a lighter structure. Just like a huge screw, these piers are twisted into the ground until they take hold in soil with sufficient load-bearing capacity.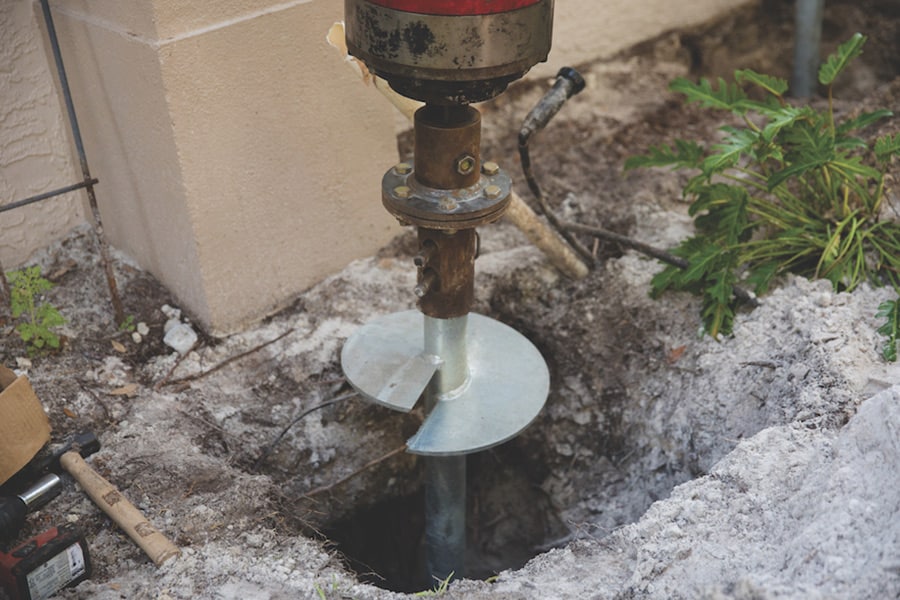 Push Piers
Push piers are a heavy-duty solution designed for the repair of a foundation that supports considerable weight. They are a system of heavy-duty, connecting metal tubes that are driven into the ground until they take hold in load-bearing soil or bedrock.
The floors of your home or business are also part of the foundation structural support system, and they often become uneven and sag because of settling problems. The engineers at American Foundation & Waterproofing depend upon the SmartJack® System to level the floors of your home. Also made by Supportworks, this easy-to-install system consists of individual metal supports situated at specific distances in your crawl space to support and level your floor joists.
Foundation Anchors for Bristol & Tri-City  Bowed Walls
The hydrostatic pressure exerted against your foundation and basement walls intensifies as the expansive soils around your home swell with water. The excessive pressure can crack and bow your basement walls, which are integral to the integrity of your foundation. To restore your concrete walls to their original position, we recommend Supportworks anchors and braces.
GeoLock™ Anchors
Helical Anchors
CarbonArmor® System
PowerBrace™ System
Installing foundation anchors in Bristol and the Tri-Cities requires excavating around the foundation of a structure, because we drive them deep into the soil behind the basement walls. They are the perfect foundation repair solution when you need a heavy-duty method to save the stability of your home or business. Braces are installed on your basement walls to provide stable support for cracked or bowed walls.
Your #1 Contractor for Foundation Structural Support in Bristol & Tri-Cities
When you discover signs that your home or business needs foundation repair, contact the experts at American Foundation & Waterproofing. Our team has more than 100 years of combined experience in the industry, we're a trusted name across Tennessee, North Georgia, and western North Carolina. Contact us today to schedule your free inspection and written estimate! We have the solution for any foundation structural support services you need, including foundation anchors and helical piers, in Bristol & Tri-Cities.