SYMPTOMS OF CONCRETE ISSUES IN MARYVILLE HOMES: FOUNDATION & CONCRETE CRACKS 
COMMON SYMPTOMS OF CONCRETE ISSUES
Settling or damaged concrete slabs are obvious signs of a problem, which makes it easy to take action quickly. Most of the time, however, the damage becomes noticeable before an underlying cause has been identified. Here are some common symptoms to watch for in your Maryville concrete slabs: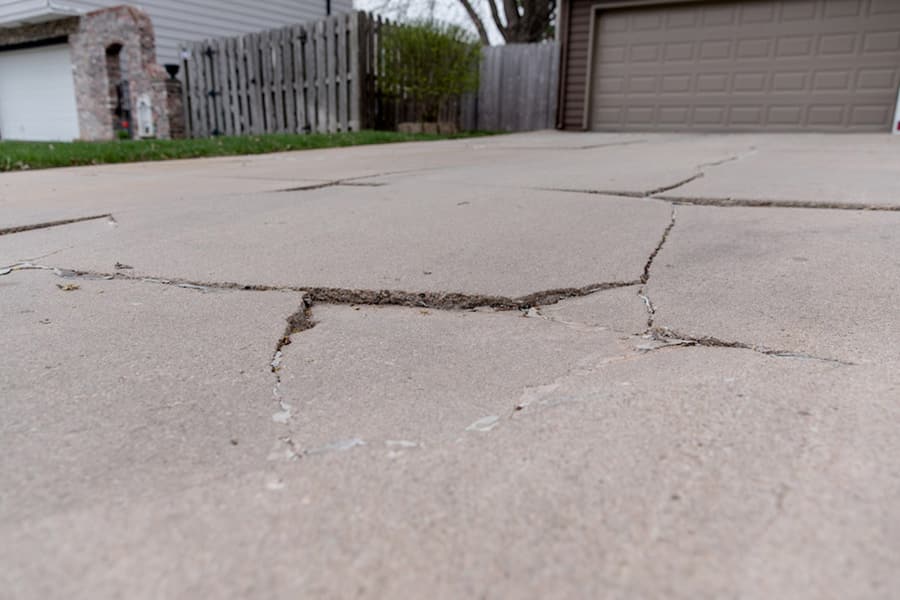 Cracks
Either large cracks or a collection of smaller cracks can appear in damaged concrete slabs. Foundation and concrete cracks in your Maryville home are often the easiest symptoms to spot.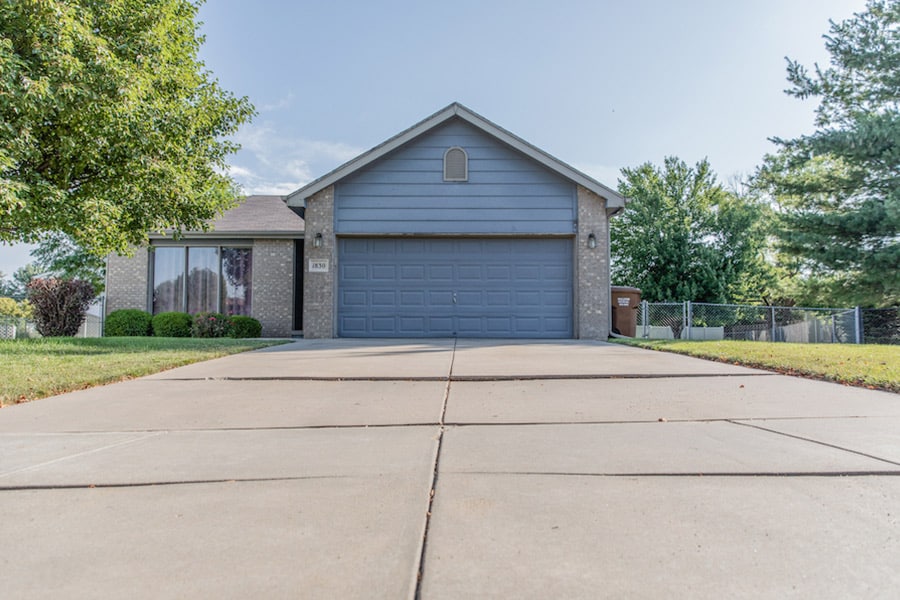 Uneven Slabs
Settling soil underneath concrete slabs can cause them to sink or rise. A single slab may start sinking, or multiple slabs will shift to different levels. This symptom can happen on sidewalks, driveways, and basement floors.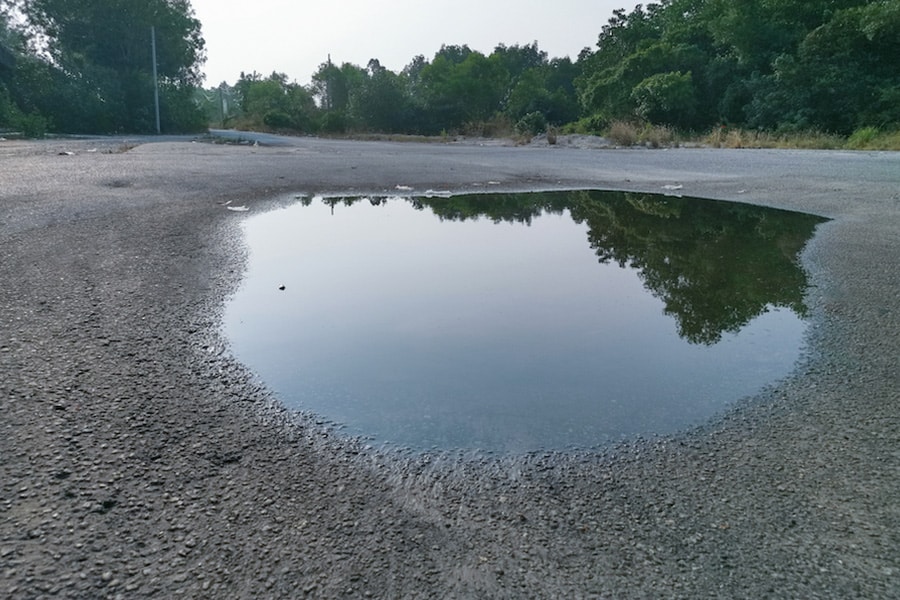 Pooling Water
Standing water and basement wall leaking in your Maryville home is indicative of several problems. Underlying soil settlement is causing the concrete to sink and pooling water will create additional surface damage.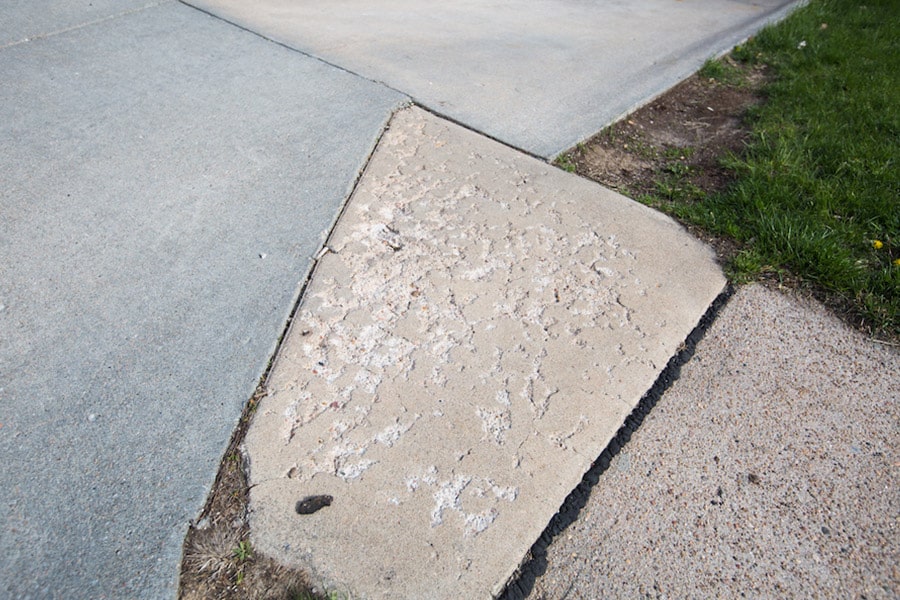 Excessive Wear & Tear
Concrete slabs experience wear and tear like any other surface. This damage may present as dents, pitting, potholes, or flaking.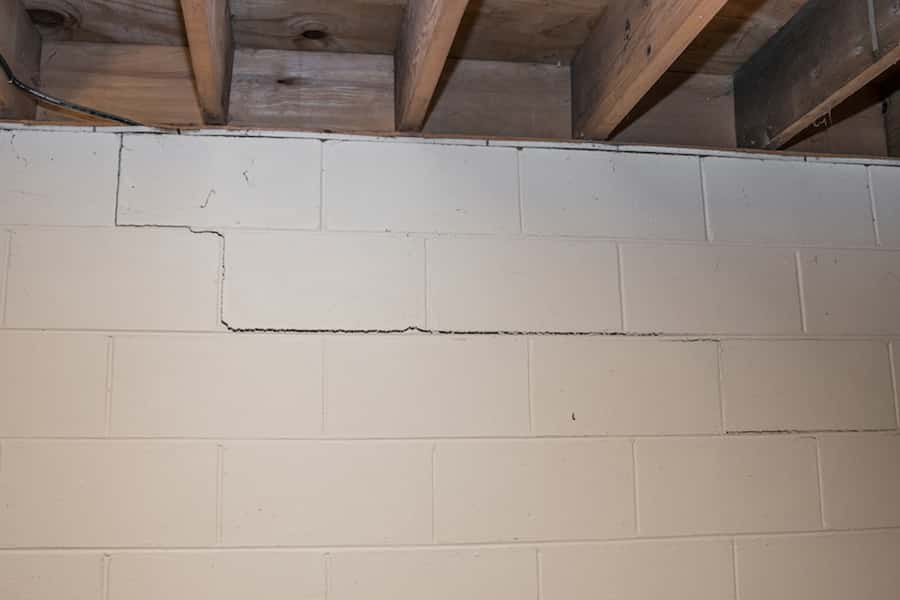 Floor or wall cracks
Cracking interior or exterior walls may be caused by damage to the supporting concrete slabs. As soil settles under the concrete, it can exert undue pressure on the walls.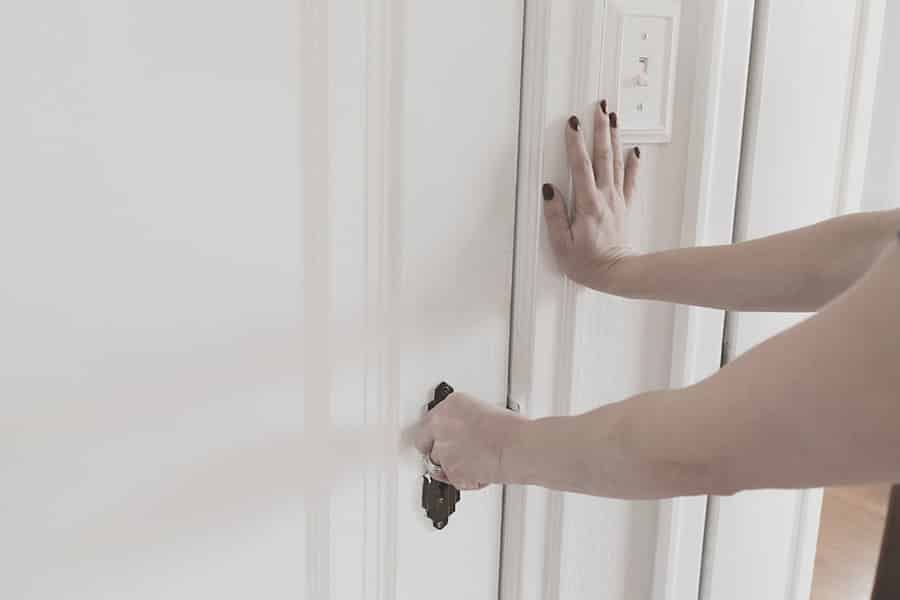 Sticking doors & windows
Sinking interior concrete puts pressure on walls, causing them to shift. When that occurs, windows and doors may no longer sit flush in their frames. This foundation movement will make it more difficult to open or close them.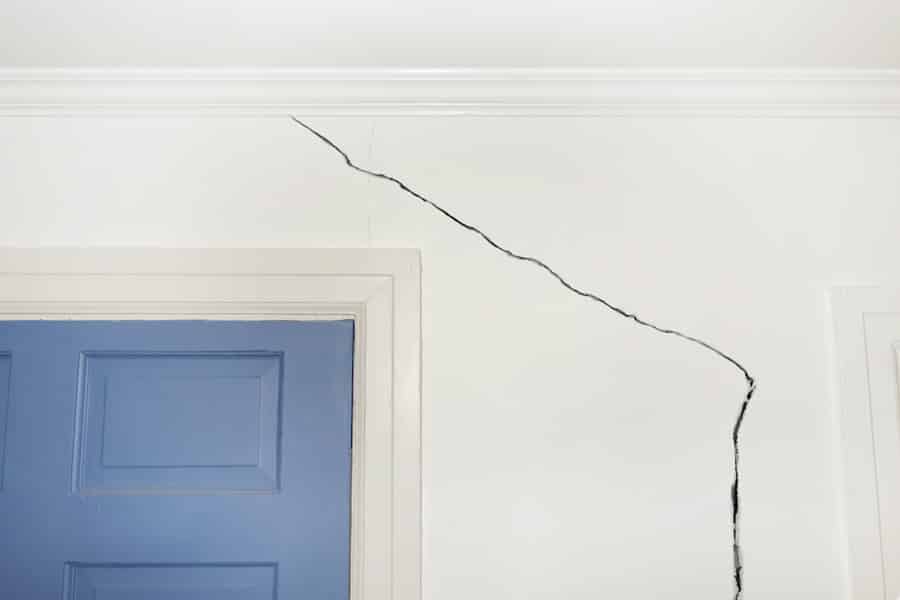 Wallpaper or drywall issues
Protruding or cracking drywall sections, or wallpaper suddenly showing wrinkles, tears, or creases, may be caused by concrete settlement. 
CONTACT AMERICAN FOUNDATION & WATERPROOFING FOR MARYVILLE CONCRETE & FOUNDATION CRACK INSPECTIONS
If you need experienced help with joint and crack filling, surface sealing, or concrete lifting, contact the American Foundation & Waterproofing team. We help the Maryville community with foundation and concrete cracks and resolve all their concrete problems.