Protect Your Basement and Crawl Space with a Dehumidifier
Basements and crawl spaces can easily become a moisture trap, which can turn into condensation and cause major water damage. It's important to keep the air in these spaces clean and dry to avoid moisture damage, which is where a crawl space dehumidifier from our Knoxville team comes into play. Dehumidifiers work around the clock to keep the air inside your basement and crawl space dry to avoid moisture damage.  
Customers throughout Tennessee, western North Carolina, and north Georgia rely on American Foundation & Waterproofing as one of the top waterproofing companies in the area. Contact us today to see why we are one of the most sought-out companies in Knoxville and schedule your free inspection on our basement moisture repair services! 
How Moisture Impacts Your Basement and Crawl Space
Based on their location and the way they are designed, basements and crawl spaces are prone to moisture issues. The moisture can lead to mold growth, mildew, musty odors, and pest infestation, which can also impact the rest of your home. Installing a crawl space dehumidifier in your Knoxville home can keep the air clean and dry and prevent these issues.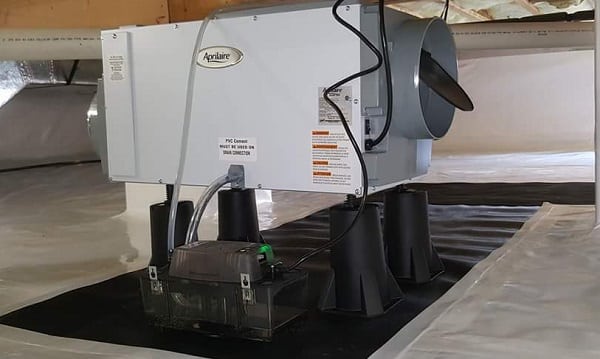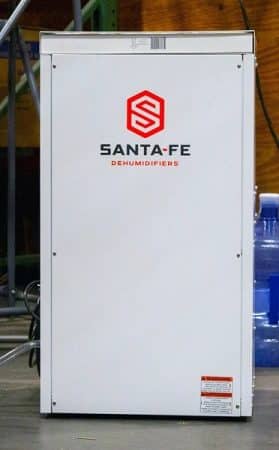 Our Dehumidifiers
We understand the importance of protecting your basement or crawl space from water damage, which is why we have done extensive research to offer our Knoxville customers the best crawl space dehumidifiers and basement moisture repair services on the market. 
Aprilaire 1850 Dehumidifier: Works best for medium to large crawl spaces & basements. Quiet while operating, energy-efficient, and creates airflow up to 265 CFM.
DiversiTech CP-22LP: Low-profile design allows it to fit in small spaces. Includes indicator lights for easy maintenance and has a condensate pump to be used with Aprilaire dehumidifiers. 
SantaFe Classic Vertical Series: Its vertical design allows it to work well in large basements. It's one of the most energy-efficient residential dehumidifiers on the market and includes a high-capacity blower for optimal air movement.
Depending on the size of your space and the strength needed, we will recommend the best option for your home.  
When it comes to waterproofing your basement or getting a crawl space dehumidifier in Knoxville, American Foundation & Waterproofing has the knowledge and expertise to keep it dry and healthy. Contact us to schedule your free inspection!