Push Piers
When your home starts to show signs of foundation trouble, it is best to speak to a foundation expert about your repair options sooner rather than later. Foundation problems will only increase over time, so addressing them early on will help prevent any future damage.
At American Foundation & Waterproofing, we are a foundation repair company that proudly helps Bristol homeowners with their foundation issues. Our experts have the experience and training needed to support you with all your foundation needs. 
What are push piers?
Push piers are a supportive structure made of galvanized steel. This form of steel is durable, long-lasting, and will not succumb to corrosion. Once installed, they help support the weight of a home or other large structure.
To install push piers, we first dig an area around your home's foundation. Then we attach a steel bracket to the foundation and use a hydraulic ram to insert the push piers into the surrounding soil. Attaching a hydraulic pump to the push piers, we raise the house back up to where it should be. Finally, we backfill all the soil once your home is stabilized.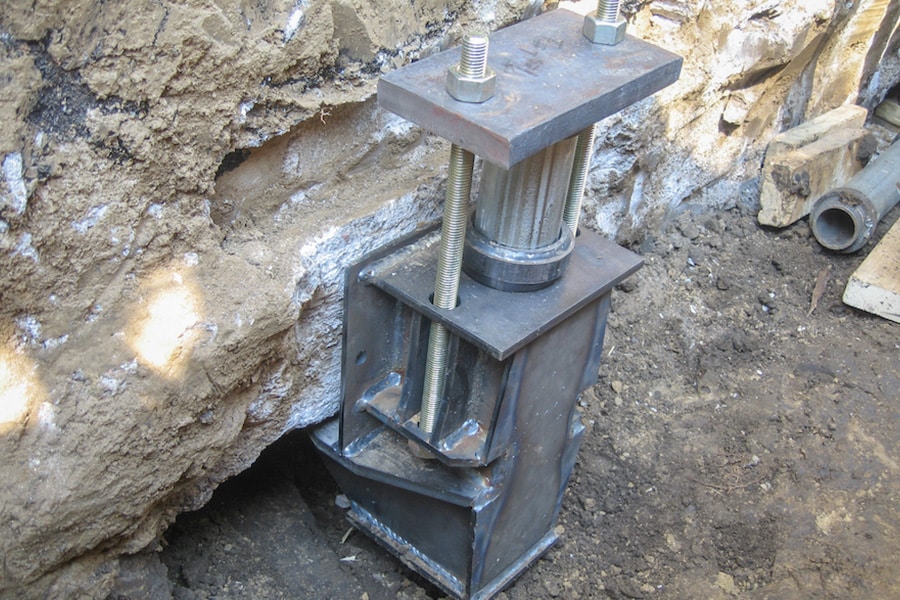 Benefits of Push Piers
When push piers are used to assist with your foundation settlement issues, you get a long-lasting solution. The reason for this is that they reach deeper soil than other stabilization options. Therefore, they are ideal for unstable areas. Due to the installation method used, the work is completed more efficiently with lesser disturbance to your foundation.
The best providers of foundation services
When you need foundation help for your Bristol home call the foundation repair company you can trust. The team at American Foundation & Waterproofing is highly experienced and here to serve you.  
We provide the highest-quality customer service to all of our clients and use only the best products available. We source our push piers from Supportworks, a company known for providing durable, innovative products for foundation repair. 
If you have noticed signs of foundation settlement, contact American Foundation & Waterproofing today for your free inspection. Don't delay!
Choose American Foundation for Push Piers 
Our Bristol foundation pier installation experts will work with you to determine what is best for your home based on the state of your foundation and the condition of your soils. Contact our Bristol foundation pier professionals to get your free inspection scheduled to meet with one of our experts!