CAUSES OF HOME WATER DAMAGE IN BRISTOL
Sometimes, it is easy to determine how water got into the basement of your Bristol & Tri-Cities home. Burst pipes and leaking windows are the obvious culprits. Other times, it is more difficult to locate the underlying issue. There are typically four unseen causes of home water damage in Bristol and Tri-Cities.
FOUNDATION CRACKS
Foundation settling and cracking are normal, but that doesn't make them less troublesome. When cracks appear, they compromise your home's structural integrity and allow water in. 
HYDROSTATIC PRESSURE
Heavy rains can saturate the soil to the point that there is nowhere else for the water to go. So, pools of water may start settling next to the foundation walls. Eventually, the excess water will create pressure (called hydrostatic pressure) on your foundation walls. Over time, that water will get through the foundation into the basement, causing water damage to Bristol and Tri-Cities homes.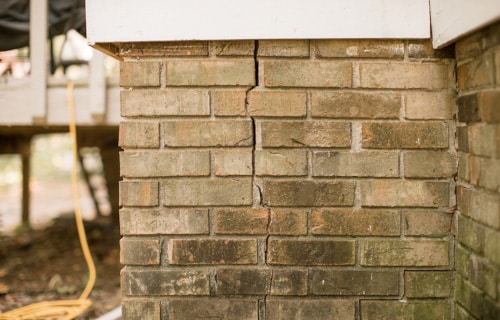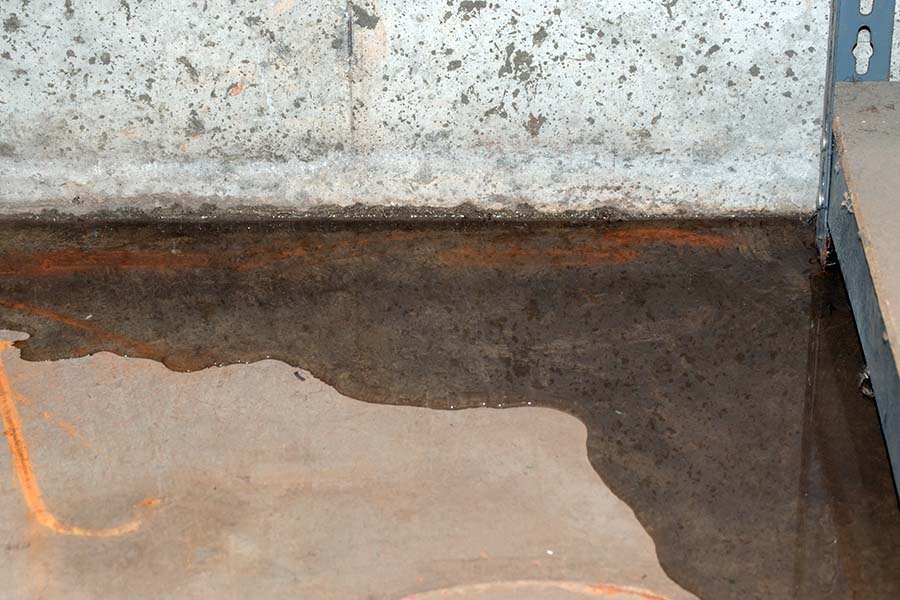 POOR EXTERIOR WATER MANAGEMENT
When downspouts are too short, or gutters get clogged, they won't work properly. That means they may not direct water far enough away from your Bristol & Tri-Cities home, causing musty basements and water damage as it pools around your foundation.
ROOF LEAKS
Roof leaks are particularly troublesome. Once water enters your roof, it travels down into the rest of your home. At best, it could damage your floors or get into the basement of your Bristol or Tri-Cities home, making it musty. At worst, the water could get into your walls and compromise your electrical components.

STEPS FOR ADDRESSING WATER IN THE BASEMENT
Keep Yourself Safe
Don't use or plug in any electrical devices in your basement if there is standing water. Using electricity around pools of water can result in a shock or electrocution.
Wear Protective Gear
If you deal with water in your basement regularly, consider investing in rubber boots. Do not walk into a flooded basement with flip-flops or barefoot. 
Pump Out Water Immediately
Standing water attracts pests and mold. If your basement floods, use a wet/dry vac to remove the water or call a professional to help. 
CALL AMERICAN FOUNDATION & WATERPROOFING
If you are always dealing with a flooded or wet basement, call American Foundation & Waterproofing for a free basement waterproofing estimate. We can help prevent water intrusion in your Bristol or Tri-Cities home.
FAQs
What solutions do you offer for basement waterproofing?
Because every home's water issues will differ, we offer a variety of options. From dehumidifiers to full basement waterproofing systems, there's sure to be a solution that fits your needs. Learn more here. 
How much does basement waterproofing cost?
Depending on the severity of the moisture issue, basement waterproofing services costs can have a wide range. We offer free quotes on every waterproofing project, so you'll know your specific costs upfront. Plus, our financing team can work with you to make the project affordable for any budget.
Is there a warranty for your basement waterproofing services?
All of our products and services are backed by industry-leading warranties. Give us a call at 865-982-0250 to schedule a free inspection, and our team will design a plan that fits your needs. Then, we can provide specific information regarding warranties on the products and services your specific project will require.
Contact American Foundation & Waterproofing
If you're dealing with a wet, musty basement, give our team a call for a free estimate. We can design a system that will permanently end your issues with wet basements in Tennessee, northern Georgia, and western North Carolina!