SUMP PUMPS
AVOID WATER DAMAGE WITH A SUMP PUMP
The presence of water in your basement can pose a significant risk to your home. Having the appropriate waterproofing solutions installed can help you ensure your personal belongings, walls, and floors all remain protected. A fantastic option for Maryville homeowners is a sump pump installation. It helps protect your foundation, keeping your home and family healthy and safe.
At American Foundation & Waterproofing, we proudly serve Maryville homeowners with sump pump installation services.
Contact us today to discuss installing a sump pump in your basement.
HOW DOES WATER ENTER A BASEMENT?
There are several ways water will enter a basement. One of the most common is through various cracks in the floor or walls. If those cracks are present and undetected, a heavy storm can cause serious flooding. Sump pumps collect the water before it collects in your basement, keeping your foundation dry.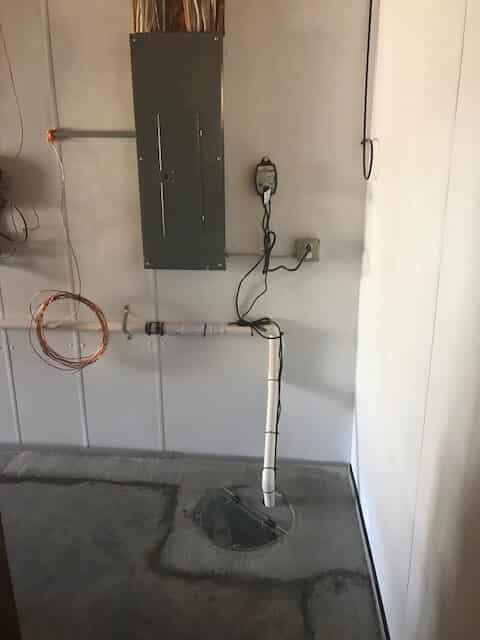 OUR MARYVILLE BASEMENT AND CRAWL SPACE SUMP PUMP SYSTEMS
American Foundation & Waterproofing uses sump pumps from Glentronics. Known as the PHCC Pro Series sump pumps, they have great features for protecting your home. They are industrial-grade, include primary and battery backups, and have energy-saving features. We also have a sump pump basket available for homeowners. This is a basin-type vessel that holds your sump pump and comes with an airtight seal to protect your basement against seeping moisture or natural gasses. Each home is unique, so our Maryville sump pump installation experts with American Foundation & Waterproofing will customize their recommendations to your home's needs.
BATTERY BACKUP SUMP PUMPS
Sometimes a sump pump may fail due to a power outage, so we offer battery backups to provide extra security for your home and offer you much-needed peace of mind during storms or heat waves.
Homeowners trust American Foundation & Waterproofing with their crawl space and basement sump pump needs in the Maryville area.