Push Piers
If you start noticing the signs of foundation settlement problems with your Maryville home, you should consult a foundation repair specialist about your options right away. Left unresolved, foundation trouble will only get worse. By proactively addressing potential problems with our Maryville push pier installation service, you can prevent future damage.
Our team of experts at American Foundation & Waterproofing proudly helps Maryville homeowners find the best solutions for their foundation repair needs. 
What are push piers?
Push piers are constructed of highly durable, galvanized steel and designed to withstand corrosion. Upon installation, our Maryville push pier system helps reinforce and support the weight of your home.
To do the installation, we dig out an area around the foundation of your home. Then a steel bracket gets attached to the foundation. Our Maryville push pier system then gets inserted into the surrounding soil with a hydraulic ram. We raise your house back to its proper level using a hydraulic pump attached to the push piers. After your home is stabilized, we backfill the soil.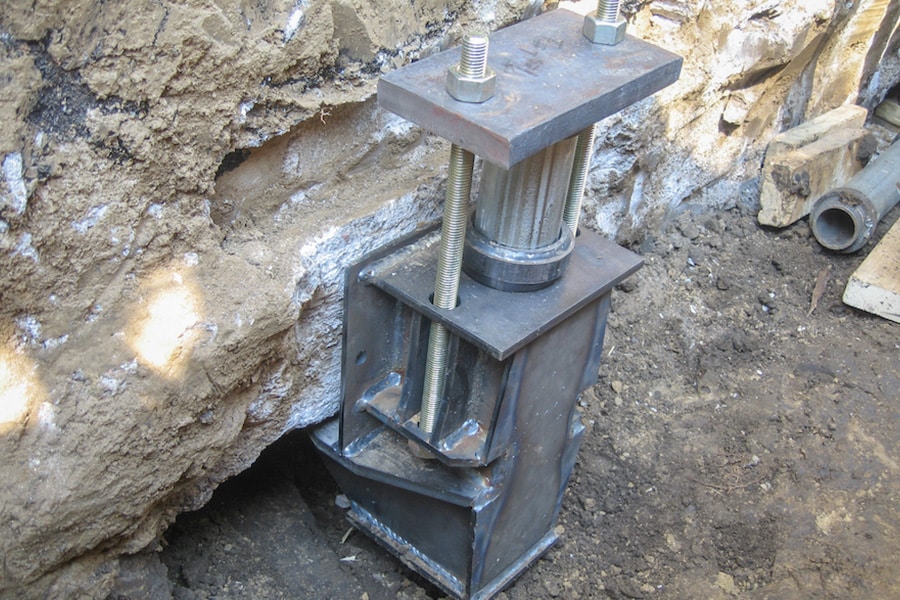 What Are the Benefits of Push Piers?
There are numerous benefits to choosing push piers for your foundation repair needs in the Maryville area. As push piers reach deeper soil than some alternative stabilization options, they are the perfect solution for homes with surrounding soil that is unstable. You also will find push piers offer a long-lasting solution, which is due to their durable construction. 
Finally, the method of installation allows the work to get completed more efficiently. The benefit of this is less disturbance to your property and its foundation. 
The Best Providers of Foundation Services 
When it comes to protecting your Maryville home, you want to choose the best company for any of your home repair needs. American Foundation & Waterproofing is a trusted foundation settlement repair company in the Maryville area, with many years of experience and a reputation for quality customer service. Our team of foundation repair experts provides exceptional customer care and the highest quality of work. 
We also use only the best products. Our push piers come from Supportworks, known for supplying high-quality, innovative, and durable foundation repair products. 
Call today to speak with a member of our team or to schedule your free inspection!