STABILIZE YOUR WALLS WITH CARBONARMOR®
When a home's foundation has settlement issues, it's important to notice the signs and take action quickly to prevent further damage. You might notice puddles of water in your basement or bowed or cracked walls. There are many solutions to fix bowing basement walls, some of which are noninvasive and cost-effective. CarbonArmor®, a Supportworks® product, is a simple yet effective solution that can reinforce your basement walls.
American Foundation & Waterproofing has a team of experts in Knoxville who use CarbonArmor® as a wall-reinforcing system to assist your bowed walls. If your basement walls show signs of bowing or cracking, reach out to our team. We offer free inspections, so contact us today to get started with our CarbonArmor® foundation repair system in Knoxville!
WHY DO FOUNDATION WALLS BOW INWARD?
A foundation wall should ideally stand perpendicular to the floor, but various factors can cause it to bulge inward toward the basement. This bowing effect will likely happen over time and may not be noticeable right away. Bowed walls can occur because of the following:
Freezing temperatures - As the moisture in the soil freezes, this causes an expansion, which adds pressure to the foundation.
Hydrostatic pressure - Excess water in the soil can cause immense pressure against the foundation walls and cause them to bow inward.
Our team can help identify the cause of your bowed walls and recommend our CarbonArmor® foundation repair system in Knoxville which will prevent future damage.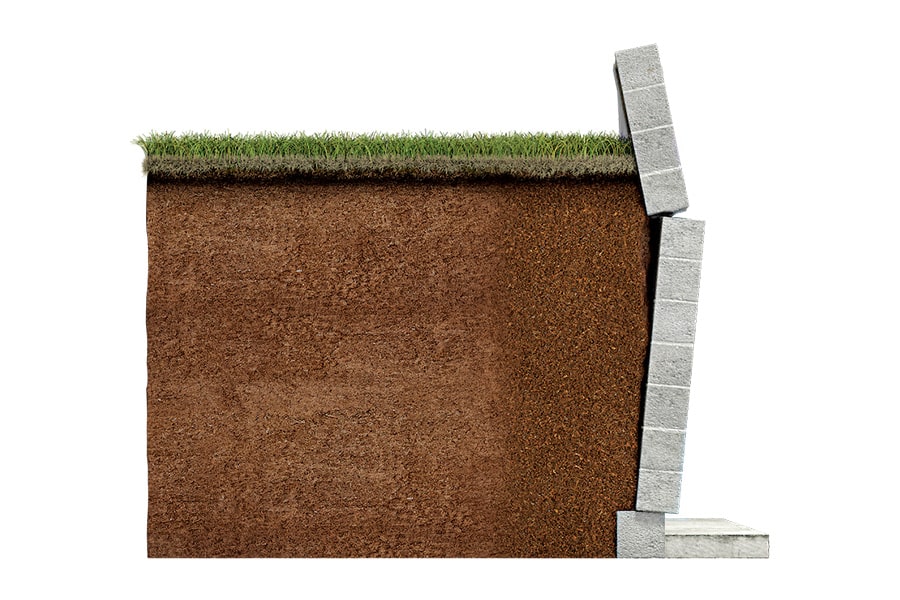 GET LONG-LASTING SUPPORT WITH CARBONARMOR®
Our foundation experts at American Foundation & Waterproofing are experienced in the installation of the CarbonArmor® foundation repair system across Knoxville. This system contains reinforced carbon fiber polymers and offers other significant benefits:
Noninvasive installation
Flexible enough to contour against walls
Material can be painted or concealed
Ten times stronger than steel
The CarbonArmor system is widely used in foundation and wall repair and is trusted for its durability. We'll review your options during your free inspection to ensure that this CarbonArmor® foundation repair system in Knoxville is the best solution for you.
TRUST THE EXPERTS AT AMERICAN FOUNDATION & WATERPROOFING
When you're having issues with your foundation or basement walls, you can count on our team for high-quality workmanship and professional customer service. We've served customers in Knoxville and across Tennessee, northern Georgia, and western North Carolina since 2007. Reach out to our Knoxville team for a CarbonArmor® wall reinforcement and foundation repair today!