Avoid Water Damage with a Sump Pump
Water can easily make its way into your basement and cause extensive damage to your walls, floors, and personal belongings. Without the proper waterproofing solutions in place, the health and safety of your home could be in jeopardy. Installing a basement sump pump system for your Knoxville home can help prevent water intrusion and protect your home's foundation. 
At American Foundation & Waterproofing, we have proudly earned a strong reputation with our customers throughout Tennessee, western North Carolina, and north Georgia, and we're ready to help you! Contact us today for basement sump pump systems and water drainage in Knoxville and the surrounding areas.. 
How Does Water Enter a Basement?
Before we find the proper solution to fix the problem, we must have an understanding of how water is entering your basement. Often times we find that water enters through any cracks in your floors or walls and cause serious flooding during heavy rainstorms. Installing a sump pump will collect all water before it enters your basement and protect it from flood damage.  
Our Sump Pump Systems
There are many different sump pumps available on the market, and we have partnered with Glentronics to provide their PHCC Pro Series sump pumps for energy-saving features and industrial-grade strength. The line of PHCC Pro Series includes multiple primary and battery backup pumps to provide your basement with the ultimate protection. 
We also offer a sump pump basket that includes a specially designed lid with a large lip to give you an airtight seal for protection against moisture and natural gasses. Depending on the size of your sump pit and the strength needed for your home, our Knoxville basement sump pump installation experts will recommend the best sump pump solution for your home.
Battery Backup Sump Pumps
Aside from your main pump, we also offer battery backup sump pumps. Battery backups are important in case your main sump pump fails during a power outage. The backup will automatically kick on and save your basement from flooding if your main pump fails.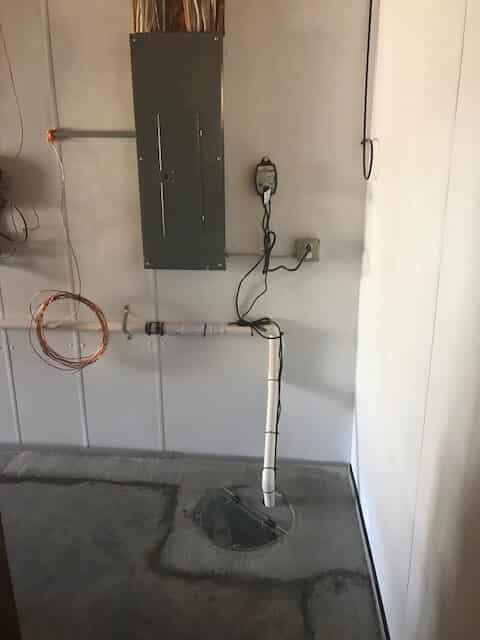 Rely on American Foundation to install a quality sump pump system to protect your home from flood damage. Contact us to schedule your free inspection!