Helical Piers 
Uneven floors and cracks in your walls could be signs of foundation problems. If you suspect that your foundation needs repairs, it's best to contact an expert as soon as possible to go over your options. It's important to address these problems quickly, as foundation damage gets worse over time. American Foundation and Waterproofing has many years of experience in the Knoxville area with helical foundation piers and other foundation repair methods, and our knowledgeable experts are well-trained to determine the best solution for your home.
What are helical piers?
Helical piers are essentially large screws that are screwed into the ground to support your home and prevent future settling. The helical piers used by our team in Knoxville cover more surface area than push piers and can be rearranged to fit several different orientations for your home. 
How are helical piers installed?
Before our foundation repair company in Knoxville installs helical piers, a minimum amount of soil is removed from your home's foundation. The piers are then screwed into the ground until they reach a layer of competent strata. Steel brackets are then attached to connect to the footing and the weight of your home is transferred to the piers. At this point, your home is no longer settling and this process could potentially close cracks in your foundation.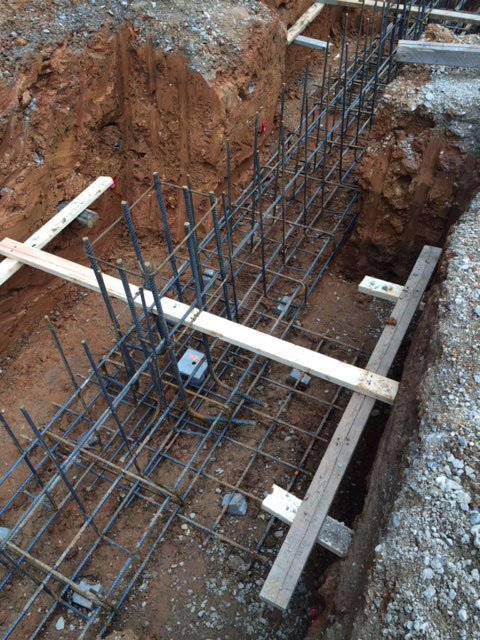 Benefits of helical piers
Can be installed any time of year
Ideal for lighter structures like decks or porches
Can be used to help lift settled foundations
Quick and easy installation
Minimal site damage
Cost effective
Foundation repair service you can trust
The American Foundation company continues to serve the Knoxville community with our team of knowledgeable and experienced contractors. We strive to provide the best service and high-quality products to our customers. The push piers we use are manufactured by Supportworks, a trusted name in the industry. They have a long history of creating durable and innovative products for home repair. If you're in need of helical foundation pier installation in the Knoxville area, call us for a free quote today!