Push Piers
If you're experiencing problems with your home's foundation, it's highly recommended that you contact an expert to review your options. Foundation problems will only get worse over time, so it's important to be proactive and find the best solution to prevent future damage. American Foundation & Waterproofing has proudly served the Knoxville community for many years, and our experts are well trained and experienced to recommend the best solution for your home. Our Knoxville foundation pier installation experts can install helical or push pier models to help stabilize your home.
What are push piers?
Push piers are a type of supporting structure that are hydraulically propelled into the ground to reinforce the weight of your home. These heavy-duty steel units are installed into load-bearing soil to prevent your home's foundation from further settling. The piers are constructed on galvanized steel, which is long-lasting and withstands corrosion.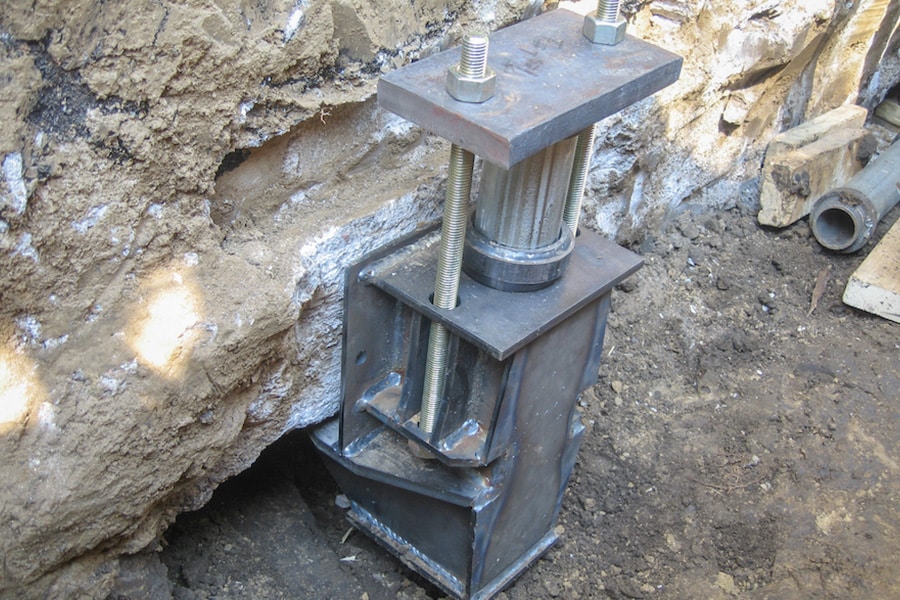 How are push piers installed?
The installation of push piers begins with digging an area along your Knoxville home's foundation. A steel bracket is then attached to the foundation and a hydraulic ram is used to insert the push piers into the soil. A hydraulic pump is then attached to the piers and raises the house back to the appropriate level. After the home is stabilized, the soil is backfilled into the areas that were excavated.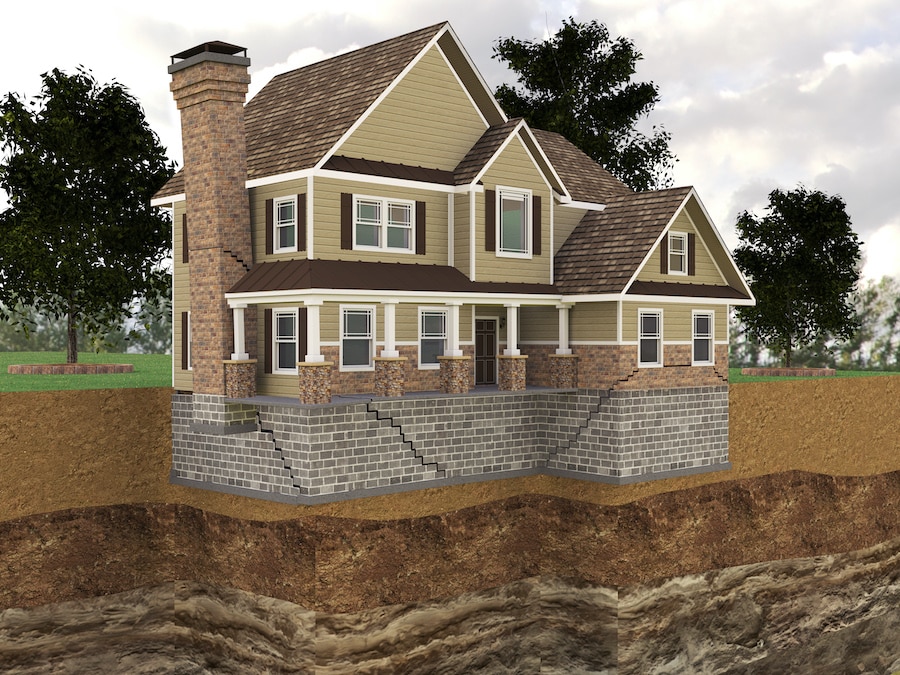 Benefits of push piers
Ideal for use in unstable soil
Don't require concrete
Quick and easy installation
Permanent and strong solution
Can reach a deeper depth than other options
Minimal disturbance to your home's foundation
Can be installed in smaller spaces

The best providers of foundation services
American Foundation & Waterproofing consists of a team of highly knowledgeable and experienced foundation pier installation contractors who are here to serve the Knoxville community. We are committed to providing the best service to our customers with high-quality products. Our push piers are manufactured by Supportworks, which has a long history of creating innovative and durable products for the foundation repair industry. Contact us today for a free inspection and we'll be happy to serve you!
Choose American Foundation for Push Piers 
Our Knoxville foundation pier installation experts will work with you to determine what is best for your home based on the state of your foundation and the condition of your soils. Contact us to get your free inspection scheduled to meet with one of our experts!