WHAT CAN WE DO FOR YOU?
Have you noticed unsightly cracking in your basement walls? At American Foundation & Waterproofing, we know this can be unpleasant and stressful. While basement wall cracks are unsightly, they can also be an indication of a more serious structural problem. We have a team of basement crack repair experts in Bristol who can provide a free inspection of your home and your foundation, offer solutions to repair the cracked walls, and let you know if the cracks are being caused by foundation settlement. 
WHAT DO THEY MEAN?
Cracks in basement walls can be a sign of structural damage caused by the shifting or settling of the foundation. As the soil underneath your home gets damp from precipitation, it expands, contracts, and sometimes erodes, leaving voids or foundation cracks beneath your Bristol home. When the soil shifts, so can the foundation of your home. If your foundation shifts, it can put stress on various points in your home. You may notice this happening when doors and windows begin to stick or cracks form in your walls. 
WHY CHOOSE US?
While a crack in the wall isn't always a sign that your foundation has shifted, it can be a symptom. This is why it's important to get the opinion of a foundation crack repair expert from our Bristol location. American Foundation & Waterproofing can provide a free inspection and determine if the cracks in your home are caused by foundational issues, and make any necessary repairs to your walls and your foundation.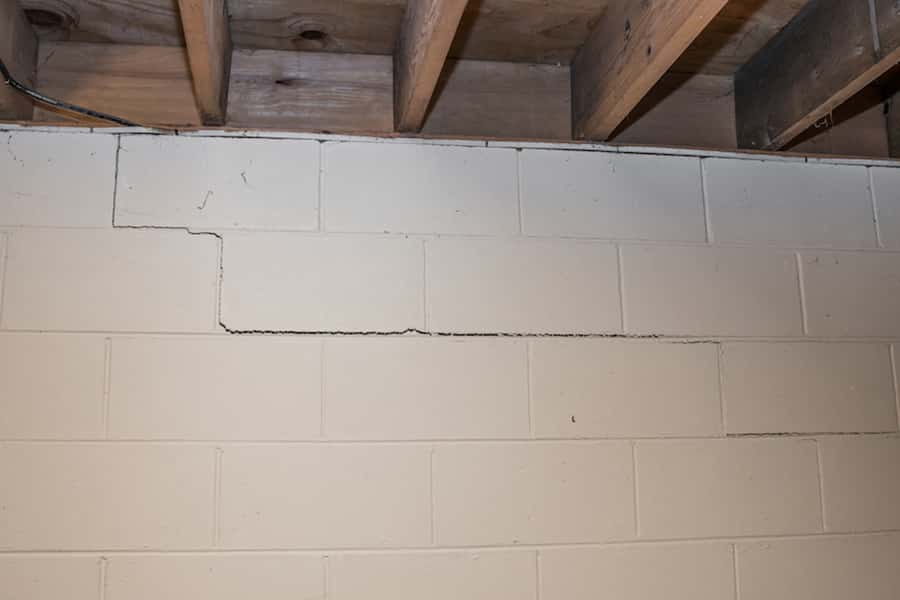 CONTACT US
We know it can be tough when you are faced with issues like this in your home. That's why you can rest assured that American Foundation & Waterproofing can fix any foundation issues that may occur in your home in Bristol, including foundation cracks that need repairs. We want to help restore the integrity of your home because we genuinely care. Contact our basement and foundation crack repair experts in Bristol today for a free foundation inspection.