CRAWL SPACE WATERPROOFING IN KNOXVILLE
DISCOVER THE COST SAVINGS OF WATERPROOFING YOUR CRAWL SPACE
Crawl spaces are often neglected because they're not a focal point of the home. Even if crawl spaces show signs of water damage, it's not uncommon for Knoxville homeowners to prioritize other projects, such as kitchen or bathroom renovations. Although crawl spaces are often ignored and not used as frequently as these other rooms, it's important to stay aware of issues like dampness that can lead to increased energy costs and poor air quality. American Foundation & Waterproofing offers accurate crawl space encapsulation costs for Knoxville that can prevent these issues.
Our service area covers customers in Tennessee, western North Carolina, and north Georgia. We continue to maintain a reputation for our strong work ethic and qualified expertise. Our goal is to exceed your expectations and provide the highest level of service with long-lasting results for your home. Call our team today to schedule a free inspection and learn more about our crawl space encapsulation services cost in Knoxville.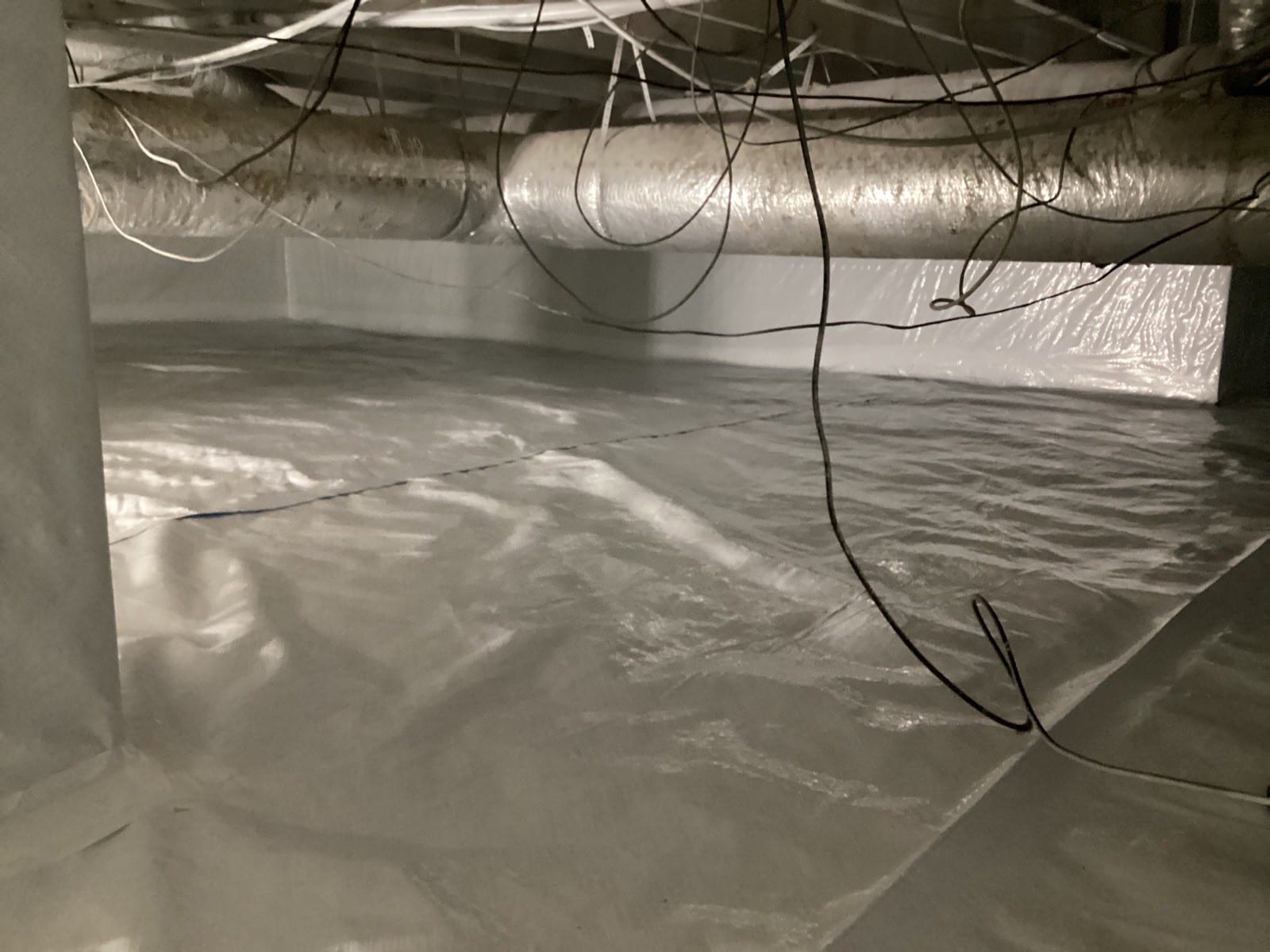 CALCULATING YOUR ENCAPSULATION COSTS
When you schedule an inspection with our team, we'll provide transparent costs for our crawl space encapsulation in Knoxville to ensure you understand what's involved with our services. We'll assess your crawl space to determine the best solution, which may depend on some of the following factors:
Extent of water damage - If your crawl space has extensive damage from water leaks or humidity, it may be necessary to replace some of the material.
Cause of water entry - Foundation issues like cracks or uneven settlement may cause your damp crawl space, which would need to be addressed before the encapsulation process.
Poor drainage - A gutter system replacement or the need for a sump pump can add to the cost of your encapsulation project.
Any crawl space water damage should be evaluated by a professional who can determine the root cause. 
THE TRUE VALUE OF A DRY CRAWL SPACE
For many homeowners, the costs of crawl space encapsulation in Knoxville might not seem like an important or urgent investment. A damp crawl space is unpleasant, but does it make a difference if it's not treated right away? Consider some of the following ways that crawl space encapsulation will give you a return on your investment:
Lower energy costs - A damp crawl space can trap warm air, which causes your air conditioner to work harder and raise your energy bill.
Healthier air - Mold and mildew thrive in damp environments, so consider the air quality of your home if your crawl space is constantly wet.
Pest prevention - Certain pests are attracted to moisture and crawl space encapsulation can help keep them away from your home.
Improved structural integrity - If left untreated, crawl space water damage could affect the overall structure of your home and lead to uneven or sagging floors.
An encapsulated crawl space is a worthy investment that will ultimately save you money and stress down the line. By protecting your space early on by shouldering the cost of a crawl space encapsulation for your Knoxville home, you can avoid extensive water damage that results in costly and time-consuming repair jobs.
If your crawl space needs some extra attention, call the team at American Foundation & Waterproofing to get started with a free inspection and cost for crawl space encapsulation in Knoxville. We'll evaluate your space and recommend an effective solution that will be well worth the investment.