Maryville Helical Piers
Structural integrity is a must for any building. Without a strong foundation, the building can begin to have serious issues, including the risk of collapse. You may think that once you notice structural issues in your home or office building, it's too late to fix them. But the truth is, serious foundation issues can be averted if you pay attention to the early warning signs and contact a professional foundation company right away. One common method for support and foundation repair in Maryvilleare helical piers. Helical piers can ensure that your foundation is not only restored, but provide long-lasting support to prevent further damage from occurring. Our team at American Foundation & Waterproofing is certified to install helical piers as a foundation repair solution for your Maryville home, as well as a support solution for many areas of your home.
How Does it Work?
Helical piers have been perfected over the years to provide strength, stability, and support to a variety of structures. The piers are long metal pieces that are shaped like a screw. Foundations are typically built on or near the top layer of soil. The ground, even though it may seem solid enough, can shift, erode, expand, and contract due to precipitation and fluctuating temperatures. As the ground freezes during the winter or gets wetter during the rainy season, it can shift. This soil fluctuation can cause foundation damage such as sinking or hydrostatic pressure on foundation walls. 
Helical piers are driven deep down to the bedrock below your foundation. Once they are in place, strong, steel brackets are attached to the footing and the piers, and the piers take over supporting the weight of the building. This method can eliminate cracking and sinking issues and provide long-lasting support, preventing future foundation problems. Helical piers are made with durable materials that can support the structure of your home for generations to come, regardless of weather patterns.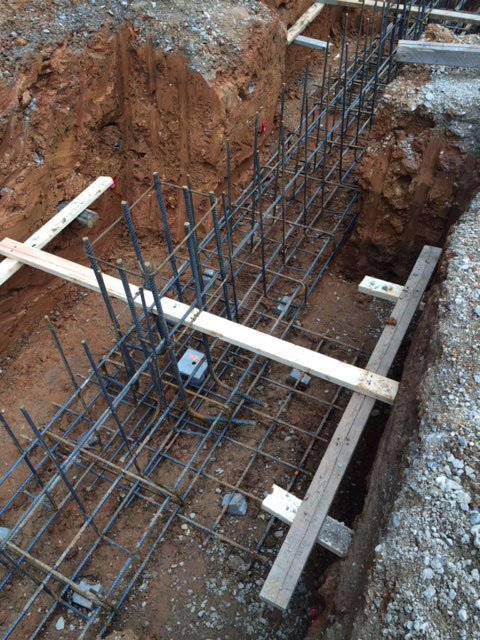 Maryville Foundation repair solutions you can trust
Our Maryville foundation repair team is ready to handle any of your foundation issues, including helical pier installation services. We offer a free inspection to determine if your Maryville home needs helical piers or another method of foundation repair solutions to correct the problems with your foundation. Contact us today for a free estimate!