SIDEWALK LEVELING SERVICES IN BRISTOL & TRI-CITIES 
Uneven sidewalk sections aren't just unsightly, they can pose a significant tripping hazard for those using them. If you have cracks or settling in your sidewalk that have resulted in an unlevel surface, we can help. Our team of Bristol & Tri-Cities sidewalk leveling and lifting experts will help ensure you and your family can walk on your sidewalks worry-free! 
Discover why American Foundation & Waterproofing is trusted by Bristol & Tri-Cities homeowners with their sidewalk leveling and lifting services. Reach out today to schedule your free inspection!
WHAT CAUSES SIDEWALKS TO BECOME UNLEVEL?
Sidewalks rely on having stable soil underneath. When that soil experiences significant changes in its moisture content, it starts to shift. During periods of high moisture content, it expands and pushes against the sidewalk slabs. When that soil dries out, it contracts and pulls away from the slab. That process of expanding and contracting results in voids within the supporting soil, thus weakening the area. Weak soil cannot properly support the concrete, so portions of the sidewalk will sink.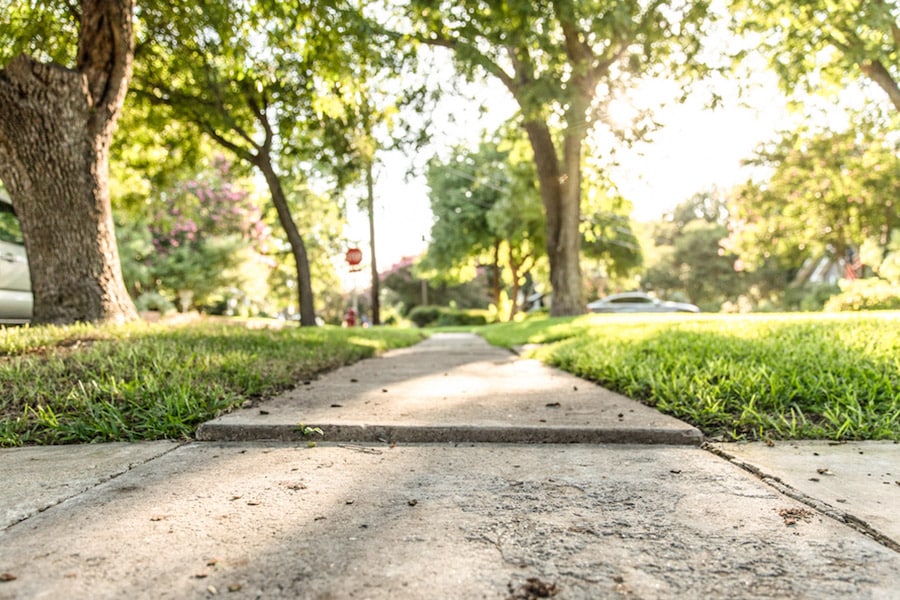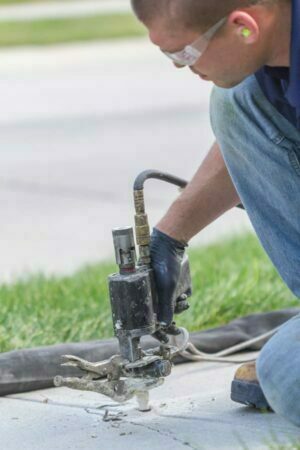 SIDEWALK LEVELING PROCESS
American Foundation & Waterproofing relies on PolyLevel® for our sidewalk leveling and lifting in Bristol & Tri-Cities. What sets PolyLevel apart from mudjacking is its durability and unique features. Leveling sidewalks with PolyLevel is a non-invasive and simple process. We inject polyurethane foam into the voids under the damaged slabs. The foam rapidly expands, hardening and lifting those areas. This process can return the sidewalk to a level surface. It also has a fast cure time, so you can walk on it roughly 15 minutes after project completion!
Some of the other benefits of working with PolyLevel® are:
A waterproof repair solution

Long-lasting

Made of lightweight material to prevent additional settling
CONTACT US FOR A FREE INSPECTION!
For Bristol & Tri-Cities sidewalk leveling and lifting services, call the experts at American Foundation & Waterproofing. We can provide a free estimate for your project. Call today to schedule an appointment anywhere in the Tri-Cities!