Restore Your Garage Floor with Concrete Leveling 
Many homeowners have problems with unlevel garage floors which can disrupt your daily activities. Our Knoxville garage floor repair experts at American Foundation & Waterproofing can quickly restore your garage floor with our concrete leveling techniques to make it a safe and even surface without any slab replacement. 
We proudly serve customers throughout Tennessee, western North Carolina, and north Georgia with garage floor leveling. Contact us today to schedule your free inspection for garage floor repair in the Knoxville area!
What Causes Your Garage to be Unlevel?
When a concrete slab inside a garage is unlevel, it's mainly because the soil underneath the slab has shifted and caused it to settle into the ground. The soils in the ground can shift from changing weather conditions and lose its ability to support the heavy weight of your garage floor. Traditional leveling methods like mudjacking are typically short-term solutions that do not permanently fix the problem. In order to prevent any future settling in your garage, the problem soils must be addressed during any repairs on your garage floor in Knoxville.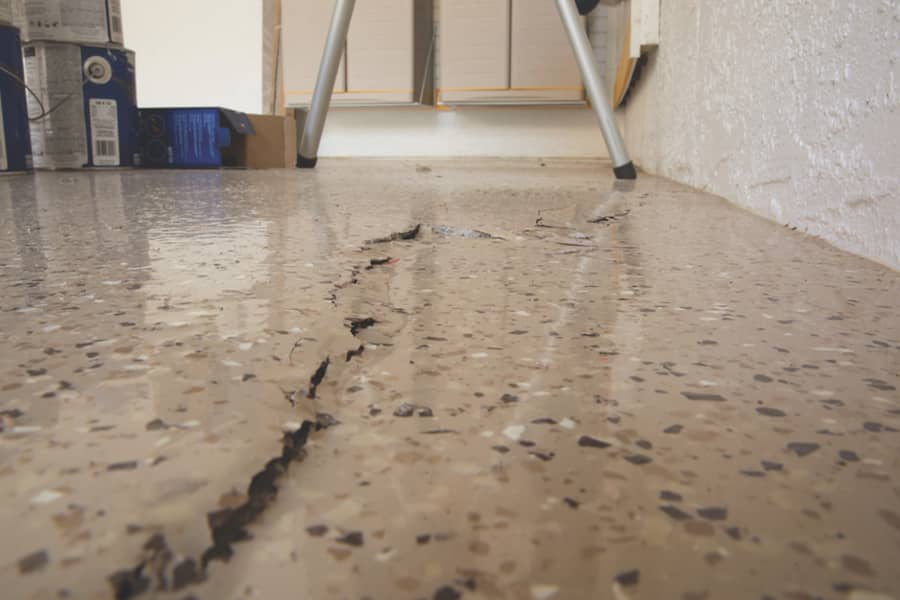 Level Your Garage Floor with PolyLevel® 
PolyLevel® is an innovative solution that addresses the problem soils and provides a completely permanent solution to avoid future settling and guarantee long term garage floor crack repair for your Knoxville home. The polyurethane foam is injected into the soils below the sunken slab and instantly fill any voids in the soil. The foam lifts the sunken slab back into place and then dries and cures solid in as little as 15 minutes. The density of the foam creates a completely solid, stable base for your garage floor to rest on and will prevent any settlement in the future.  
Other benefits of PolyLevel® for garage floor concrete slab leveling in your Knoxville home include:
Non-disruptive installation 
Lightweight, sturdy material to prevent future settlement 
Completely waterproof and permanent solution 
Cures quickly – use your garage in as little as 15 minutes after installation! 
Don't live with an unlevel garage floor any longer. Contact the experts at American Foundation & Waterproofing for your free inspection for garage floor repairs in the Knoxville area!