Act Fast on Foundation Cracks
Foundation cracks are a very common sign of foundation settlement and should be inspected quickly before the problem becomes worse. Unless the problem is addressed, your foundation will continue to settle and the cracks will continue to grow and lead to other issues. Not only are the cracks unsightly, but they can cause a number of other structural and moisture problems for your home. 
Even the most subtle cracks can be a serious indication of a foundation problem. Contact us to schedule your free inspection before it gets worse! Find out why we have become one of the most trusted companies throughout Tennessee, western North Carolina, and north Georgia.  
What to Look Out For
Depending on the severity of the cracks, sometimes they can be easy or difficult to identify. Concrete shrinks while it cures, so you may notice a lot of very small cracks in your concrete. This is usually not a problem as long as the cracks are less than 1/8" wide.  
Foundation wall cracks can either be horizontal, vertical, or diagonal. As your foundation settles, the cracks will continue to get bigger and may also allow moisture to seep through. If you notice any of these signs, you could have foundation settlement issues.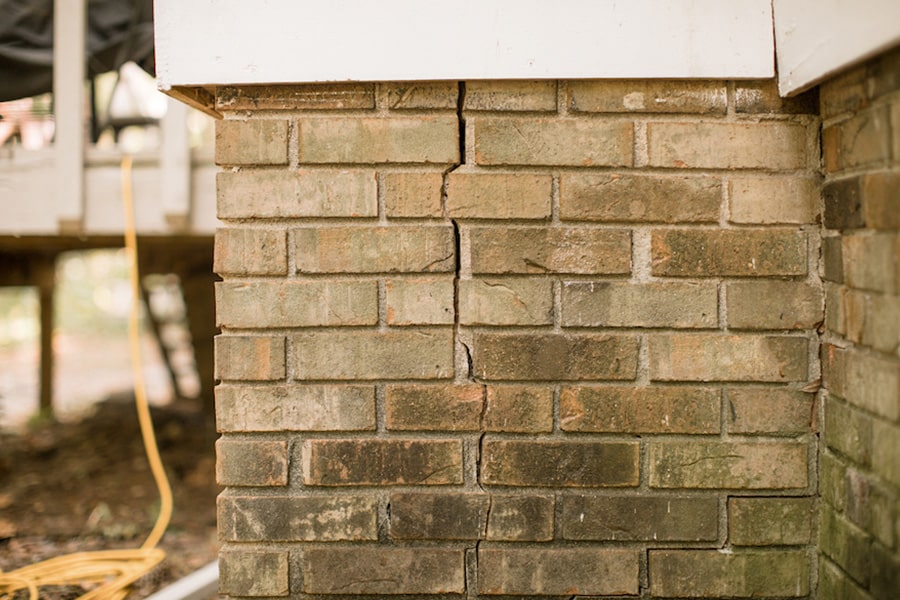 Why do Foundation Walls Crack?
When your house was built, the virgin soil was disrupted during excavation and caused the soil to become much less supportive. Over time, the soils expand and contract as the moisture content changes and can put an immense amount of pressure against your foundation walls, causing them to crack. Once the walls are cracked, it makes your home susceptible to structural issues and at risk for water damage. 
Choose American Foundation for Foundation Repair
Our foundation experts know how important it is to keep your home safe and sturdy. At the earliest signs of foundation cracks, contact our team so we can help you find a solution to restore your foundation.