Foundation Structural Support Services in Chattanooga
The American Society of Civil Engineers reports that nearly half of all homes in the United States sit on expansive soils. Because of that, each year in the U.S. expansive soils cause more damage to homes and commercial buildings than hurricanes, tornadoes, earthquakes, and floods combined.
The richness of clay in expansive soils causes them to expand with water during the wet months and to shrink during dry times. That swell and collapse process creates movement in the soil that eventually compromises the integrity of the foundation and basement walls of your home.
The longer your foundation problems remain unaddressed, the worse the severity and cost of required repairs become, which ultimately reduces the value of your home. 
The most common signs your home needs foundation repair include:
Interior Wall and Corner Cracks
Unlevel Floors
Sticking Doors and Windows
Foundation Cracks
Basement Floor Cracks
Bowed Basement Walls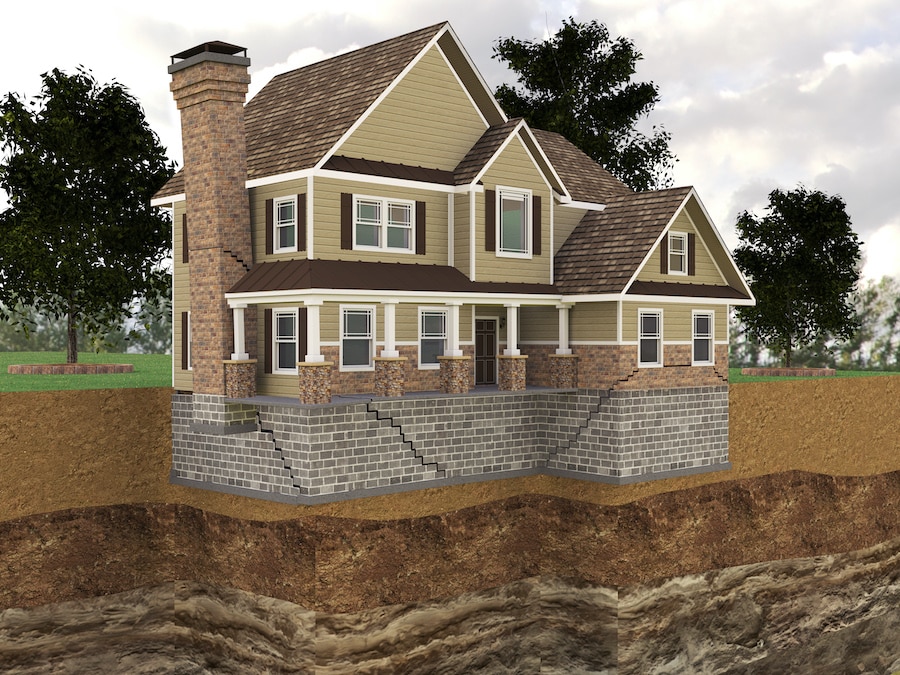 The foundation experts at American Foundation & Waterproofing have a permanent solution for any and all types of foundation structural support your Chattanooga home might require.  
Piers
Your property is different from every other property on your block in terms of foundation grade, drainage, the compaction of the supporting soil and its composition. Because of that, the foundation support specialists in Chattanooga at American Foundation & Waterproofing rely on the dependable pier and anchor options offered by Supportworks®.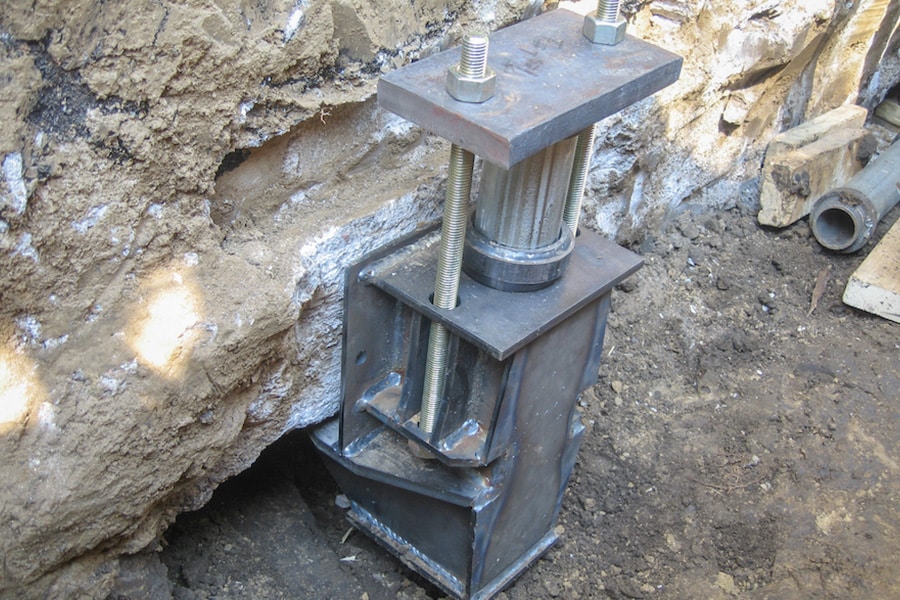 Helical Piers 
Our foundation support experts in Chattanooga install helical piers for foundations that support lighter weights and do not demand a heavy-duty solution. Helical piers resemble giant screws, which we twist into the ground to reach soil with enough load-bearing capacity to restore the integrity of the foundation.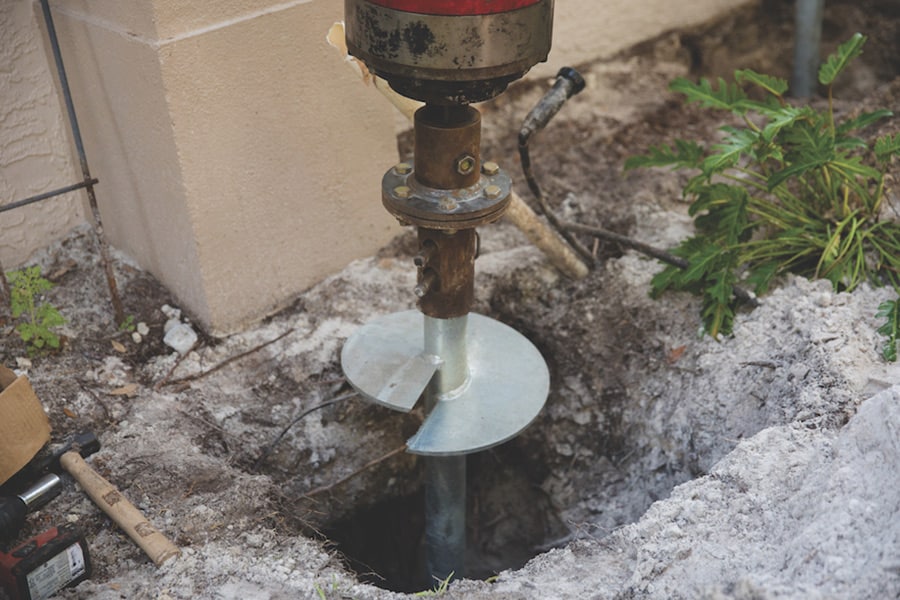 Push Piers
The heavy-duty capacity of push piers is a perfect option for the repair of foundations that support greater weights. Push piers are a system of strong metal tubes connected together to reach deep into the ground and anchor solidly in load-bearing soil or bedrock.
Floors are also important to the foundation structural support system of your home, and often become unlevel because of foundation problems. Our Chattanooga foundation structural support specialists at American Foundation & Waterproofing depend upon the SmartJack® System, metal supports that we install beneath the floor joists in your crawl space to lift and level your floor.
Foundation Anchors for Bowed Walls in Chattanooga
Excessive water content in the expansive soil that supports your home or business exerts a massive amount of hydrostatic pressure against your concrete foundation and basement walls. Given time, that pressure will crack your foundation and bow your basement walls. With Supportworks anchors and braces, we have ample options for the permanent foundation repair of your Chattanooga home.
CarbonArmor® System
GeoLock™ Anchors
PowerBrace™ System
Helical Anchors
Installing foundation anchors in Chattanooga is a durable solution that requires excavation of the soil around the foundation. We drive the anchors behind your basement walls, deep enough to take anchor in stable soil or bedrock to restore your foundation. Braces, which we install directly onto the walls, provide sufficient support for your compromised walls when a less sturdy solution is ample.
Your #1 Contractor for Foundation Structural Support in Chattanooga
Don't wait until the foundation of your home requires worst-case scenario repairs. Contact American Foundation & Waterproofing today and schedule your free inspection and cost estimate. We have been serving the Chattanooga metro area for more than 15 years, installing helical piers, foundation anchors, and other foundation structural support services. Trust the foundation experts who can get the job done right the first time!