FOUNDATION REPAIR FOR KNOXVILLE HOMES
Many factors can affect a property's value, including location, cosmetic upgrades, and foundation quality. When a house shows signs of uneven settlement, it's important to take action and contact professionals who can stabilize the foundation. This type of home repair can seem intimidating, but there are various foundation repair services that are cost-efficient and noninvasive.
American Foundation & Waterproofing has a team of foundation repair experts who can restore and stabilize your foundation. We have served customers across Tennessee, northern Georgia, and western North Carolina with reliable basement and foundation repair services since 2007. If you're noticing signs of foundation settlement or need bowed wall repair in your Knoxville-area home, contact us today to schedule your free inspection.
COMMON SIGNS OF FOUNDATION DAMAGE
Over time, the soil underneath your home will contract and expand because of excess moisture and dryness. This movement of the soil can cause your foundation and your home to settle unevenly, so it's important to be aware of some common signs:
Cracks in your walls or ceiling
Doors and windows that are difficult to open and shut
Floors that are sagging or sloping
Our bowed wall repair experts in Knoxville can determine the root cause of these issues and recommend a solution that will restore your home.
STABILIZE YOUR WALLS WITH POWERBRACE™ 
The PowerBrace™ system is just one of the solutions we offer that provide immediate support to your basement walls. This system uses zinc-plated steel beams inside the basement that can effectively straighten the walls over time. Some of the benefits of the PowerBrace™ system include:
Easy installation - There's no need to excavate with our foundation beam system in Knoxville and there's little disruption to the basement.
Adjustable - The beams can be tightened over time as needed.
Corrosion resistant - Beams are coated in zinc, which prevents corrosion and ensures the system lasts.
When our customers need bowing wall repair services in Knoxville, we trust products like the PowerBrace system to provide reliable and durable results. When we come out for your free inspection, our team will determine whether the PowerBrace foundation beam system is right for your Knoxville home.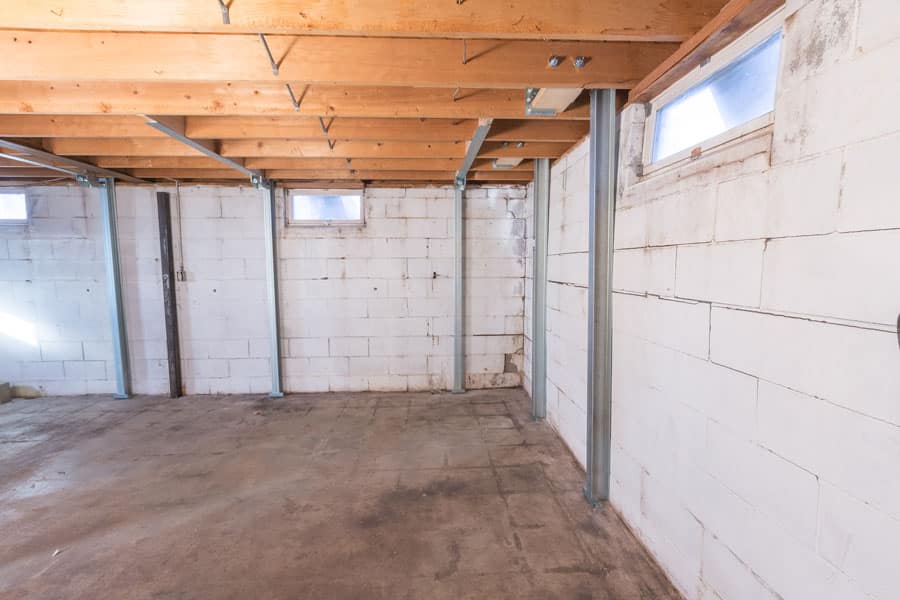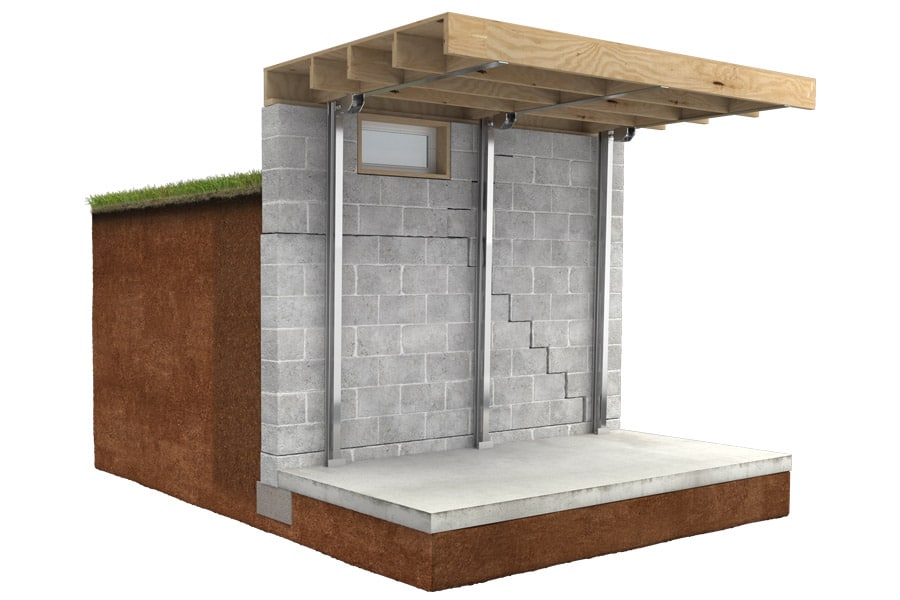 TRUSTWORTHY BOWING WALL REPAIR SERVICES IN KNOXVILLE 
If you're in need of foundation repair or a steel foundation beam system in Knoxville, you can trust American Foundation & Waterproofing to provide long-lasting solutions. Customer satisfaction is our top priority, and we use only the highest quality products for every job. Schedule your free inspection now!