WHAT STICKING DOORS MEAN FOR YOUR CHATTANOOGA HOME
Sticking doors are a common problem in many Chattanooga homes. Sometimes, a sticking door is caused by a humid environment because moisture warps wood. An uneven hinge can also be to blame and is, fortunately, an easy fix. You can simply install a dehumidifier or repair the hinge and your doors should open and close without any struggle. Sticking doors can also be caused by a more serious issue—foundation damage. Sticking doors, cracked walls, and sloping floors are common signs that your foundation needs attention.
American Foundation & Waterproofing can determine the cause of the sticking doors in your Chattanooga home by conducting a free inspection. If your sticking doors are caused by foundation issues, we'll discuss your options and recommend an effective, long-term solution. We provide reliable uneven foundation repair services throughout Chattanooga, Tennessee, western North Carolina, and northern Georgia.
WHEN STICKING DOORS BECOME A PROBLEM
It can be difficult to know whether your sticking doors in your Chattanooga home are simply a minor annoyance or a sign of a more serious foundation problem. Doors that stick only during the summer are likely caused by humidity. If you're constantly struggling to open and close doors, even during drier weather, you might be dealing with a foundation issue. You may even notice other signs like cracks in your floors or walls. The only way to know for sure is to contact a foundation professional who can provide a thorough inspection and assessment of sticking doors in your Chattanooga home.
REPAIRING YOUR FOUNDATION
If you've never experienced foundation damage, you might be worried about how much work will be needed and whether the solution will be permanent. Fortunately, American Foundation & Waterproofing offers a variety of long-lasting uneven foundation repair services in Chattanooga that will stabilize your home and prevent further foundation issues. Some of our popular solutions include either push or helical piers, which our team can easily install without extensive disruption to your property. We also use products from trusted products like the CarbonArmor® system, GeoLock™ Anchors, and the Supportworks SmartJack® System.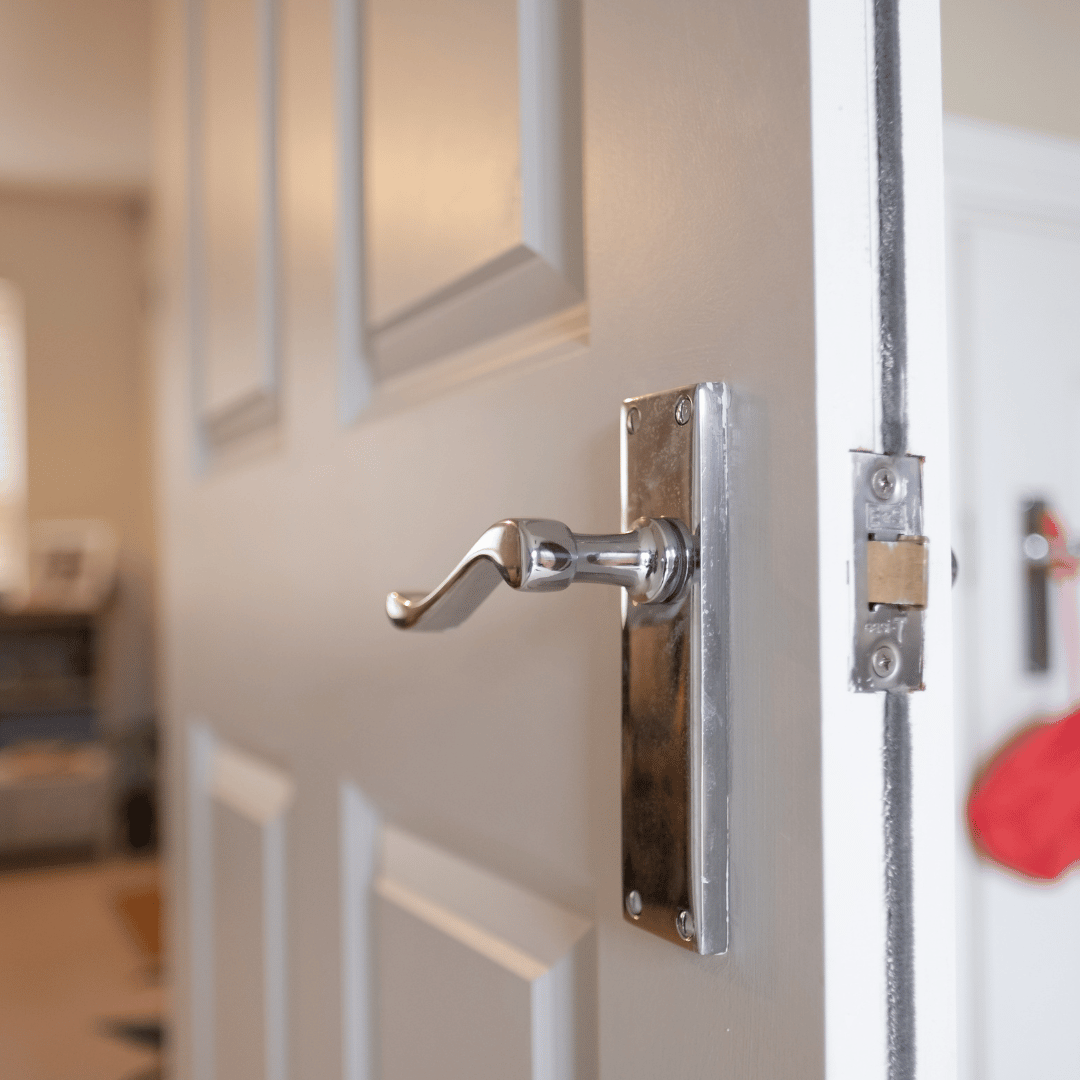 REPAIR YOUR FOUNDATION IN CHATTANOOGA WITH AMERICAN FOUNDATION
Sticking doors and cracks running down your walls are not only annoying and unsightly, but they can also be signs that your foundation is settling unevenly. Our foundation and sticking door repair team in Chattanooga has decades of experience, so contact us today for a free inspection if you have any concerns about sticking doors or other signs of foundation damage.