INSTALLING A DRAIN SYSTEM TO WATERPROOF YOUR BASEMENT
Water damage is a common problem for Knoxville basements that aren't properly waterproofed. But you can protect your basement from water damage and keep your home dry with a Multi-Flow Drain Tile system from American Foundation & Waterproofing. 
Homeowners throughout Tennessee, north Georgia, and western North Carolina have trusted our team with their foundation and waterproofing needs since 2007. We're a leading Knoxville basement drain tile installation and waterproofing company serving Knoxville and are committed to providing quality service to every customer. Contact our team today to request your inspection for the installation of a Multi-Flow Drain Tile system for your Knoxville-area home!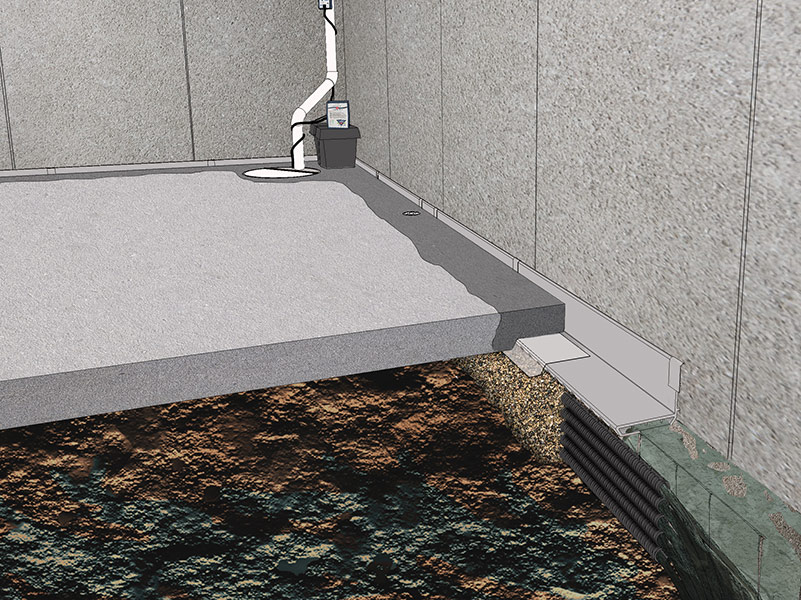 HOW DOES WATER ENTER THE BASEMENT?
Before we recommend waterproofing for your Knoxville home, or our perimeter drain solutions, we identify the cause of the problem and determine how the water is entering the space. Some basements are wet because of cracks in the floor or walls, while others might be affected by a failed sump pump. One of the most common causes is hydrostatic pressure, which is caused by moisture in the soil. Water has a weight of about 60 lbs. per cubic foot and this can increase the pressure against your basement walls. As the pressure builds, water will flow through the smallest cracks or gaps in your basement, even through solid concrete. If you notice water in your basement, don't wait to contact American Foundation & Waterproofing to inspect your basement. We can identify the cause and recommend the best solution to protect your home. 
DRAIN SYSTEMS FROM AMERICAN FOUNDATION & WATERPROOFING
Our Knoxville waterproofing experts provide a variety of waterproofing solutions including sump pumps and perimeter drains. We partner with SafeBasements® to provide our customers with the highest-quality drain systems available. The Multi-Flow Drain Tile is well known for its efficiency and reliability.
MULTI-FLOW DRAIN TILE
The Multi-Flow Drain Tile is a drain system that is installed around the perimeter of the basement and connects to a sump pump. This system uses a perforated pipe that allows a steady, slow draining process, which prevents excessive pressure against the foundation. The water is safely directed away from your home, protecting your basement and foundation walls from hydrostatic pressure.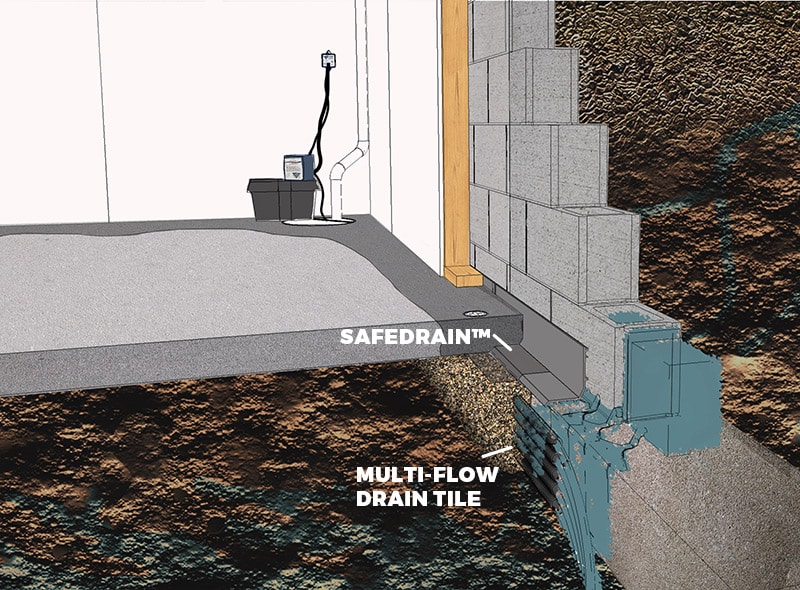 The Multi-Flow Drain Tile system provides reliable protection to help prevent water damage in your basement. Call us today for a free inspection and protect your home from future water damage!