Protect Your Foundation with Wall Waterproofing
Foundation walls can easily crack over time from pressure in the ground and the natural shift in soils. Moisture in the ground can seep through these cracks and create extensive water damage in your basement. To protect your basement from water intrusion, our experts at American Foundation & Waterproofing provide foundation wall waterproofing solutions. 
As one of the top waterproofing and foundation companies throughout Tennessee, western North Carolina, and north Georgia, rely on American Foundation for your home's foundation waterproofing. Our well-respected reputation drives the work we do every day for our customers. Contact us today to schedule your free inspection! 
Why You Should Waterproof Your Walls
Many homes have problems with foundation cracks. Not only are they unsightly, but they allow water to enter your home and can create problems with mold growth, musty odors, or structural damage. 
Our Foundation Waterproofing Products
All of our foundation wall waterproofing products will keep water out and turn your basement into a clean, dry space. 
Durawall: Manufactured by Richtech Industries, Durawall is a waterproofing wall panel that covers your foundation walls to keep water out. It directs water into your drainage system, resists mold growth and mildew, and will not chip or peel away.  
WhiteCap Premium Wall Liner: Manufactured by Nash Distribution, the WhiteCap Premium wall liner includes four reinforced liners to hold up against the most demanding jobs. Its 20-mil liner provides a strong moisture barrier for your basement walls.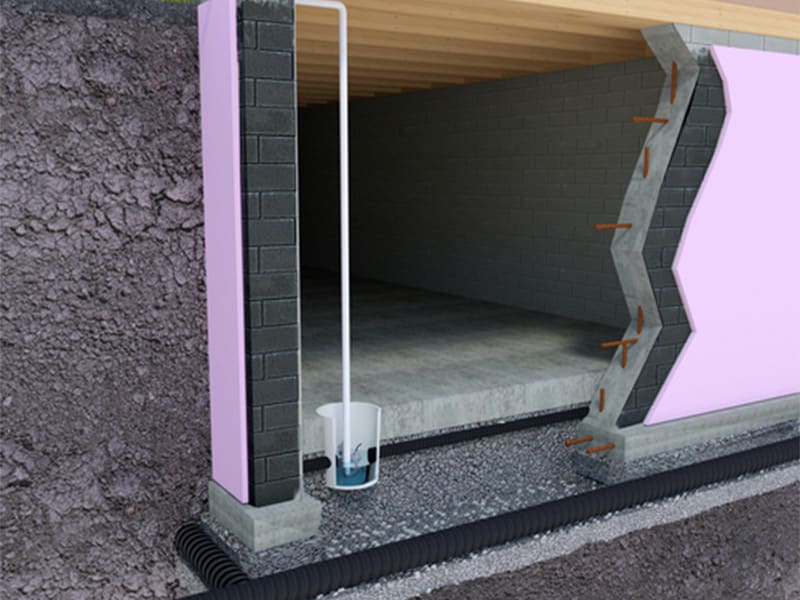 When it comes to foundation waterproofing, American Foundation & Waterproofing has the knowledge and expertise to keep your basement dry and your foundation protected from water damage. Contact us to schedule your free inspection!