Update Wet, Damaged Crawl Spaces
Contractors at American Foundation & Waterproofing have hands-on experience fixing all kinds of wet crawl spaces throughout Tennessee, northern Georgia, and western North Carolina. Our Knoxville crawl space encapsulation and repair team can diagnose the issues and provide the best crawl space repair solution for your specific needs. If you're unsure about the cause or condition of your crawl space or what's causing its water issues, no problem! Our team offers free, no-obligation inspections to help you figure out what's going on and propose a long-lasting solution. Our Knoxville crawl space encapsulation and repair experts will likely recommend one or more of the following products to help seal your crawl space.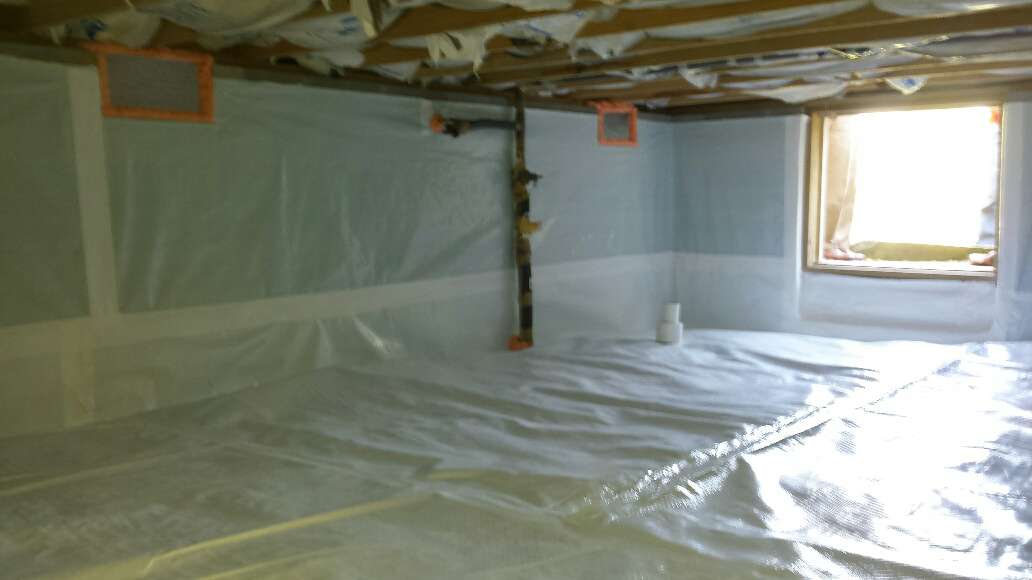 Crawl Space Encapsulation
The moisture inside your crawl space creates a perfect environment for wood destroying organisms, mold, and mildew. A simple vapor barrier may help somewhat, but most of the moisture is coming from outside, not your dirt, crawl space floor. That's why our crawl space encapsulation services in Knoxville include sealing all outside vents, installing a high-performance, four-layer reinforced extrusion laminate on all open wall and floor surfaces at or below grade, insulating the wall surfaces and rim joist, and installing a dehumidifier to mitigate moisture.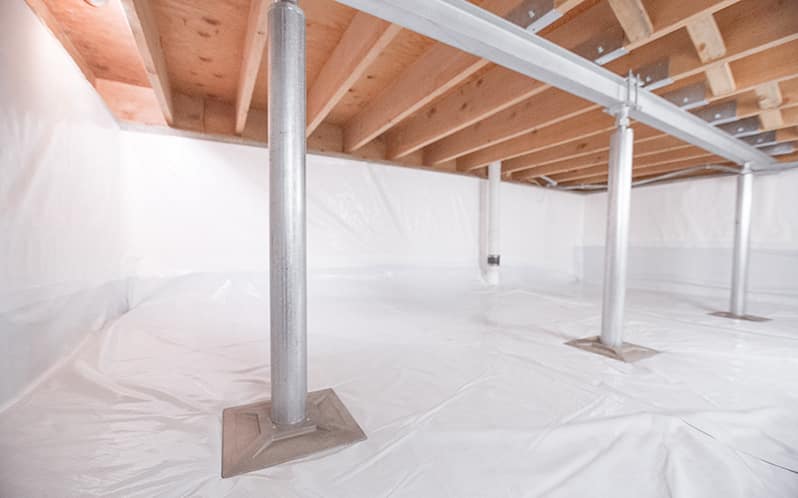 SmartJack Crawl Space Stabilizers
Excess water in your crawl space may lead to structural damage that requires crawl space repair. If the crawl space is sagging or sinking because of rotten floor joists or failing supports, you need to take immediate action. Setting up a crawl space support system in this area will transfer some of the weight of your home onto the supports instead of the sagging beams, halting any structural damage before it gets too serious.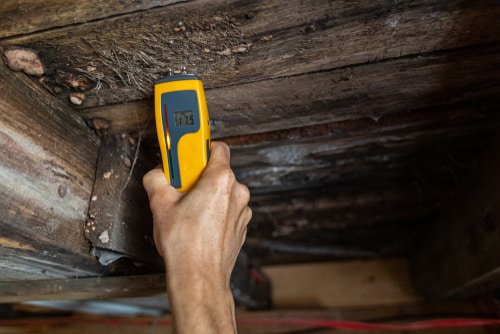 Joist Sistering & Replacement
If the joists in your crawl space are starting to sag but the damage isn't extensive, joist sistering is a great choice to stabilize them. Using a material that matches as closely as possible to the size of the original joist, our team can attach the new material to the old joist for extra support and stability. If the joist has been damaged beyond repair, we can also remove and replace the entire joist (or multiple joists) to ensure your home is safe and stable.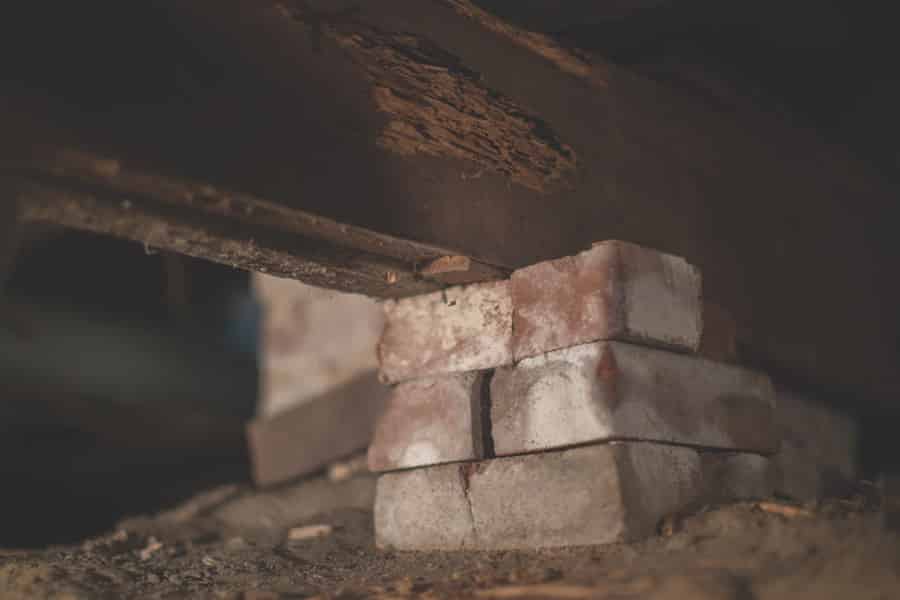 Main Girder Replacement
A girder is the main horizontal support beam used in the construction of a crawl space. It helps support multiple smaller beams, so when it is damaged, that can spell trouble for the structural integrity of your entire home. By replacing a girder that has rotted or taken on damage from pests or age, we can ensure the structural stability of your home for years to come.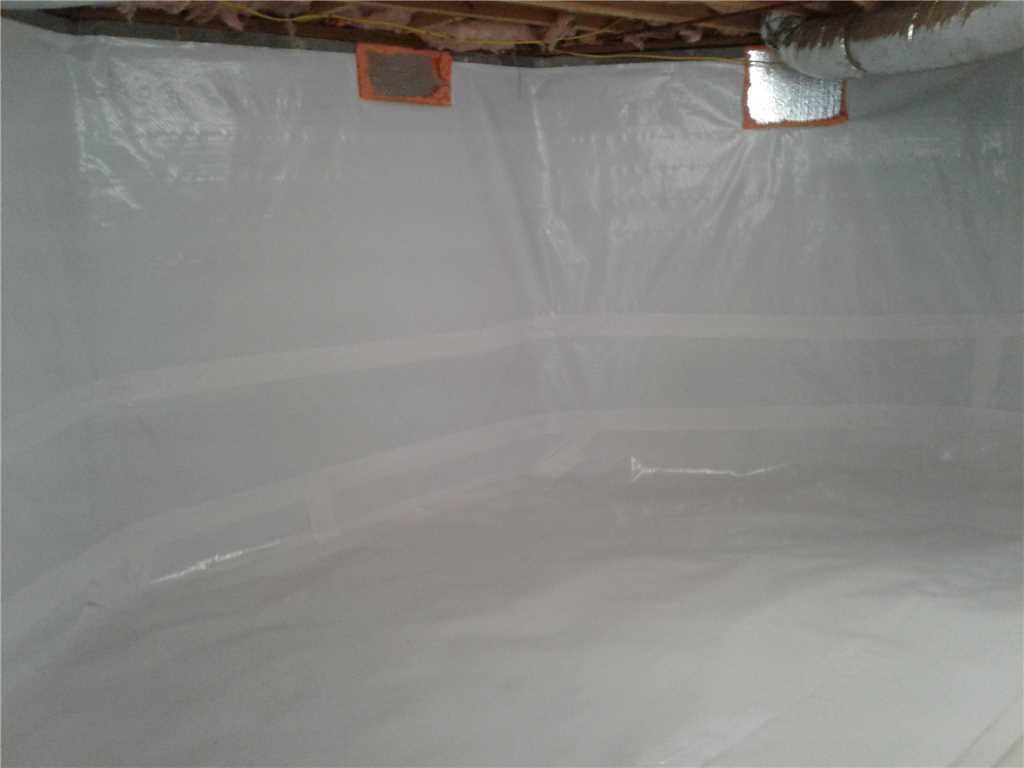 Keep Air Clean With Crawl Space Sealing
American Foundation & Waterproofing provides crawl space sealing systems from Nash Distribution. Their 20ml WhiteCap liners help lower your energy costs and shield your home against excess moisture, dangerous mold, soil gases (including toxic radon gas), and harmful airborne allergens.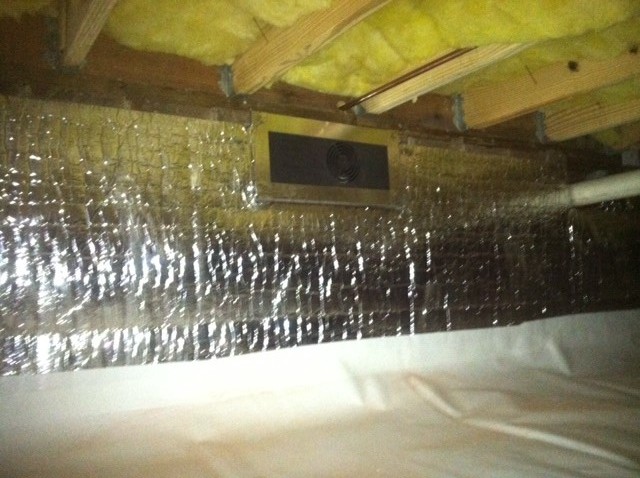 SilverGlo provides all the components required for contractors like us to effectively insulate your crawl space, which is why we trust their products. A sealed and insulated crawl space turns a damp, unusable area into dry, clean, useful storage space. Even more important are the long-term benefits of our insulation and crawl space waterproofing in Knoxville, which eliminate the harmful soil gases, radon, and mold associated with unsealed crawl spaces.
Multiple Benefits from One Clean Crawl Space
While creating a healthier home environment by sealing out dangerous gases, radon, mold and moisture is a noble cause, there are other reasons to complete your crawl space repairs quickly. First, you safeguard the structural integrity of your home by ensuring the space is dry. A wet crawl space can lead to damaged floor joists and, eventually, these joists could buckle under the weight of your home without adequate support. Plus, a clean, dry crawl space provides safe storage for seasonal items and outdoor equipment. Finally, you can save on your utility bills every month because the cooled or heated air inside your home will no longer be able to escape out of your crawl space! For all these reasons, homeowners in Tennessee, northern Georgia, and western South Carolina should research quality crawl space repair companies to learn about their options.
Call American Foundation & Waterproofing at 865-982-0250 to schedule an appointment for a consultation. Our Knoxville crawl space repair and encapsulation technicians can't wait to help seal and protect your home!