Avoid Trip Hazards with Sidewalk Leveling
Sidewalk slabs can sink below one another and create dangerous trip hazards for you and your family. It's a common misconception that many unlevel sidewalks need to be completely replaced. Depending on the condition of the sidewalk itself, most of the time it can simply be lifted and leveled back into place instead of completely replacing the slab.  
Our sidewalk leveling experts in Knoxville proudly serve customers in Tennessee, western North Carolina, and north Georgia with sidewalk leveling. To restore your sidewalks, contact us today to schedule your free inspection! 
What Causes Sidewalks to Become Unlevel?
The main reason that sidewalk slabs sink below one another is based on the moisture content in the soil beneath the slabs. Changing weather conditions can change the amount of moisture in the soil and cause it to expand when its wet and contract when it dries. The expansion and contraction of the soils creates voids, therefore making it weak and not able to support the weight of the concrete above and cause it to sink into the ground.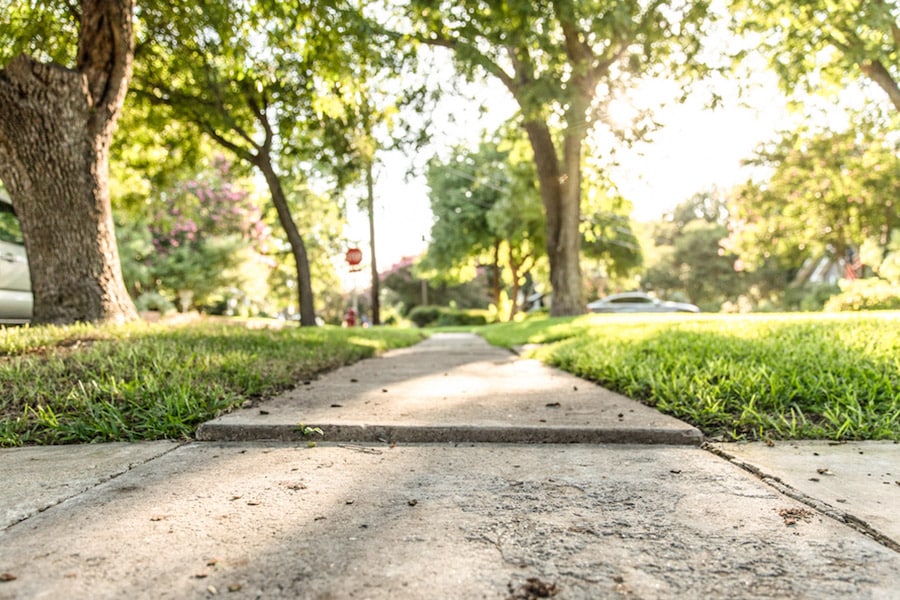 Level Your Sidewalk with PolyLevel®
While there are many traditional methods to level your concrete, our concrete lifting and sidewalk leveling team in Knoxville uses PolyLevel® for its unique features and permanent durability. Mudjacking is traditionally used to level sidewalk slabs, but it uses a mud and slurry mix that does not provide a permanent solution and can eventually washout over time. 
PolyLevel® is a polyurethane foam that is injected into the soil beneath the sunken slab through a small dime-sized hole. Once injected, the foam lifts the sunken slab back into place and cures solid in as little as 15 minutes. When installed by our experienced sidewalk raising experts in Knoxville, PolyLevel® addresses the problem soils to ensure that you never run into the same problem again with a sunken sidewalk slab. 
Features of PolyLevel®
Fast, non-invasive installation
Lightweight material that won't cause further settlement
Completely waterproof solution 
Quick cure time
Restore your sidewalks for a safe and even surface. Contact t our sidewalk leveling experts in Knoxville today to schedule your free inspection for sidewalk leveling!