Driveway Leveling for a Safe, Even Surface
If sections of your driveway are unlevel, it creates a dangerous tripping hazard for you and your family. Many homeowners may think their driveway needs to be completely replaced, when in fact we can simply lift the unlevel sections back into place for a safe and level driveway.  
Find out why homeowners throughout Tennessee, western North Carolina, and north Georgia count on us for driveway leveling. Contact us today for a free inspection from our Knoxville driveway leveling and concrete crack repair professionals! 
Why Driveways Become Unlevel
The soil beneath your driveway is the main culprit for causing it to become uneven. As the soils shift from changing weather conditions, it creates voids in the soil and causes it to become much weaker. The soil is no longer able to support the heavy weight of your concrete driveway and it settles further into the ground. Either certain sections of your driveway can sink below the other slabs or slabs can crack from the uneven weight distribution. No matter what type of sinking problem you're facing, our Knoxville driveway leveling experts can help.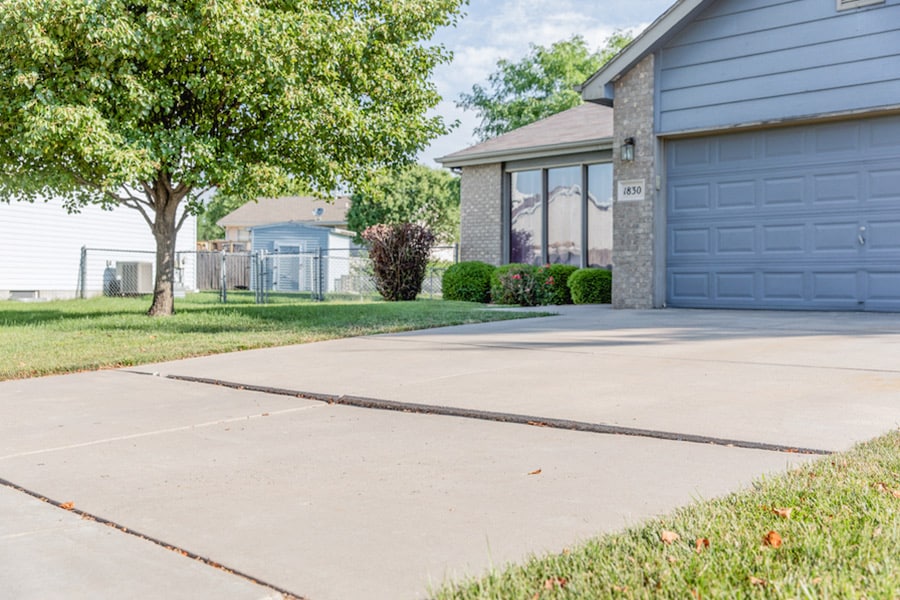 Driveway Leveling with PolyLevel®
At American Foundation & Waterproofing, we use Supportworks' PolyLevel® to level your sunken driveway. It is a polyurethane foam that is injected into the soils beneath the sunken slab. Once injected, the foam expands, hardens, and can instantly lift your sunken slab back into place to create a safe and level surface on your driveway. The quick cure time allows you to use your driveway in as little as 15 minutes after installation. 
Other benefits of PolyLevel® include:
Non-invasive installation
Lightweight material that won't cause further settlement
Completely waterproof solution 
Quick cure time
Traditional concrete leveling methods like mudjacking are not a permanent solution for driveway leveling. Mudjacking uses a muddy, slurry mix that can eventually washout again over time, leaving you with the same original problem. PolyLevel® is a permanent, waterproof solution that addresses the problem soils to avoid future settlement. 
Contact us to schedule your free driveway leveling inspection in Knoxville or the surrounding communities!