Improve Structural Support with Crawl Space Supports
Many different factors can cause the floor joists in your crawl space to become weak and compromise your home's structural stability. Rather than completely replacing all floor joists, which would be extremely disruptive and expensive, we provide a simpler solution. Our team in Knoxville installs Crawl space jacks and supports can be quickly installed to support your weak floor joists and restore your crawl space's structural stability. 
We proudly serve customers throughout Tennessee, western North Carolina, and north Georgia with crawl space repair. Our reputation has made us one of the most sought-after companies throughout the area. Contact our team in Knoxville for crawl space jacks, support piers, and floor joists, and with us your inspection is free!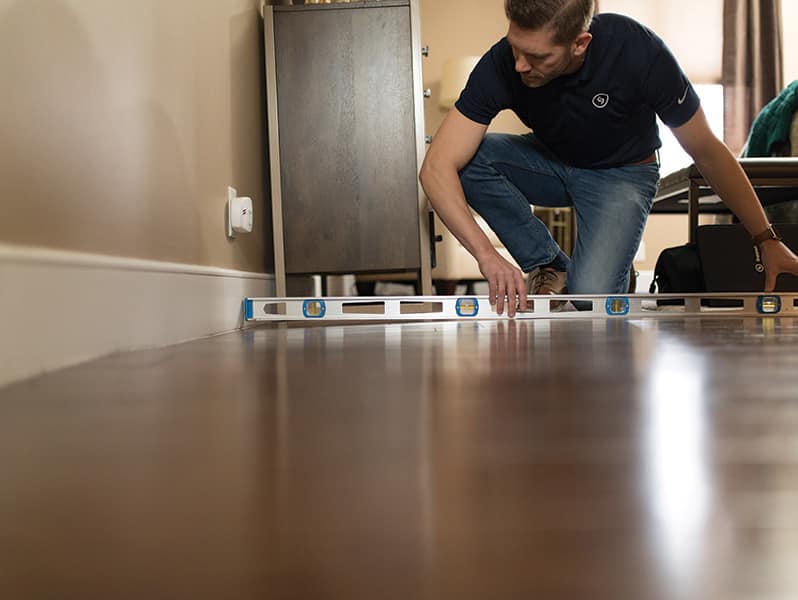 Signs You May Need Crawl Space Supports 
There are many different signs to look out for in your crawl space and in your home. Identifying these problems early can help stop the problem before it becomes worse and potentially more expensive to fix. 
Sloping floor joists
Sagging crawl space ceiling
Uneven or sagging interior floors
Popped sections of tile or wood interior floors
If you notice any of these signs, crawl space supports can help restore your crawl space and interior floors. 
The SmartJack® Crawl Space Support System 
At American Foundation & Waterproofing, we install the Supportworks' SmartJack® system to stabilize failing crawl spaces and restore your home's structure and safety. While there are many different crawl space jacks and systems in Knoxville, we use SmartJack® for its durability and unique features:
Support loads more than 60,000 lbs.
Made of galvanized steel to resist corrosion
Adjustable for additional support if needed
Customizable to fit your crawl space
Permanent solution with a 25-year warranty
The SmartJack® can be installed in typically 1-2 days depending on the size and situation of your crawl space. Once installed, in your home in Knoxville, this floor joist will immediately stabilizes your crawl space ceiling and can potentially lift your uneven interior floors back into place. 
Restore your crawl space with the SmartJack® support system! Contact us today to schedule your free inspection for crawl space support piers in Knoxville.