SUMP PUMPS
AVOID WATER DAMAGE WITH A SUMP PUMP
When water gets into your basement, it can cause significant damage to your home. To best protect your floors, personal belongings, and walls, you need the appropriate waterproofing solutions installed. One option that will help protect your Bristol home is a basement or crawlspace sump pump system. A sump pump collects water in your basement and pumps it out away from your foundation, keeping your home dry, safe, and healthy.
American Foundation & Waterproofing is proud to offer sump pump installation in the Bristol community. Contact our team today to get started!
HOW DOES WATER ENTER A BASEMENT?
Water enters basements in several different ways. Often, it comes in through cracks in your walls or floors. Heavy storms can result in water pooling around your foundation, and it can then seep into your basement through even the smallest cracks. With a crawlspace or basement sump pump installed in your Bristol home, this water is collected and pumped out before it can flood your basement.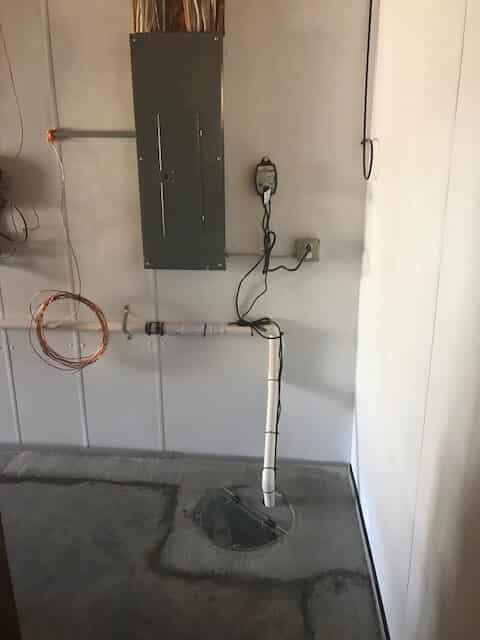 OUR SUMP PUMP SYSTEMS
At American Foundation & Waterproofing, we partner with Glentronics to offer their PHCC Pro Series sump pumps. The PHCC Pro Series line features industrial-strength, energy-saving features, and includes a battery backup. All of these great features ensure your basement gets the most complete protection possible. Additionally, our sump pump baskets are designed with a lid that provides an airtight seal to keep out moisture and gases, meaning your sump pump will protect your basement and avoid fouling it up with odors. Every house is unique, so our Bristol sump pump installation experts will inspect your home to determine the right sump pump solution that suits your needs.
BATTERY BACKUP SUMP PUMPS
American Foundation also supplies battery backup sump pumps for extra security and peace of mind. If your primary sump pump fails due to a power outage, the battery backup will kick in and save your basement. You can trust American Foundation & Waterproofing to install your basement sump pump and protect your Bristol home.