FOUNDATION CRACKS AND WATER DAMAGE
Foundation cracks are more than a cosmetic issue. They can also lead to water damage, which will eventually affect your home's structure. The cracks need to be identified and treated quickly or they'll continue to grow, leaving you with costly repairs further down the road. It's important to recognize the most common signs of water damage so you can contact a professional for further evaluation and foundation crack repair. You're probably dealing with water damage if you notice:
A musty odor
Infestation of bugs
Squishy drywall and peeling paint
Moisture on your walls or floors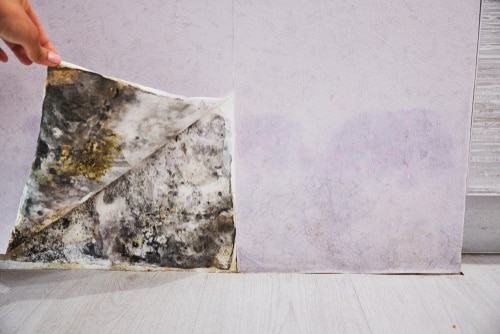 STABILIZING YOUR BASEMENT SLAB
American Foundation & Waterproofing of Knoxville offers many different solutions to repair your foundation and prevent water damage. One of these solutions is Supportworks slab piers for leveling and lifting from our Knoxville team. This system works by stabilizing your whole basement floor. Our slab pier leveling and lifting in Knoxville provides the following benefits:
Stability: Slab piers are tightly sealed and installed from one wall to another
Long-lasting results: You won't have to worry about constant maintenance because our slab pier leveling and lifting systems in Knoxville are non-corrosive and designed to prevent further cracking 
Quick installation: Basement cracks are repaired quickly with our non-invasive process
WATER DAMAGE PREVENTION
Foundation crack repair and basement concrete raising from our Knoxville team is an important first step to prevent water damage, but it's ideal to implement another method as well. The team at American Foundation & Waterproofing also offers a line of SafeBasements® drainage solutions to keep your basement dry:
Sump pumps: These collect groundwater and redirect it away from the foundation of your home.
Dehumidifiers: These help remove the excess moisture in your basement that can cause mildew growth and bug infestations.
Drain systems: Our team can install the Multi-flow Drain Tile or SafeDrain™ Drain System to divert water from your basement.
Foundation waterproofing: Choose from wall panels, coatings or liners to keep your basement walls dry.
Don't wait to reach out for help if you've noticed water damage in your basement. Leveling and lifting repairs on your Knoxville home are easy with slab piers from American Foundation & Waterproofing. Call us today for a free inspection!