Foundation Support Services in Knoxville
Expansive, swelling soils are the predominant cause of structural foundation problems in residential homes and commercial buildings throughout the United States. The clays inherent in expansive soils cause more damage than floods, earthquakes, tornadoes, and hurricanes combined. In wet months those soils expand with water, then shrink when the water content dries up—a seasonal process that causes your foundation to shift and settle. The result is more often than not damage to your foundation.
Telltale symptoms of foundation distress include:
Bowed Walls
Foundation Cracks
Wall Cracks
Concrete Floor Cracks
Uneven Floors
Sticking Windows and Doors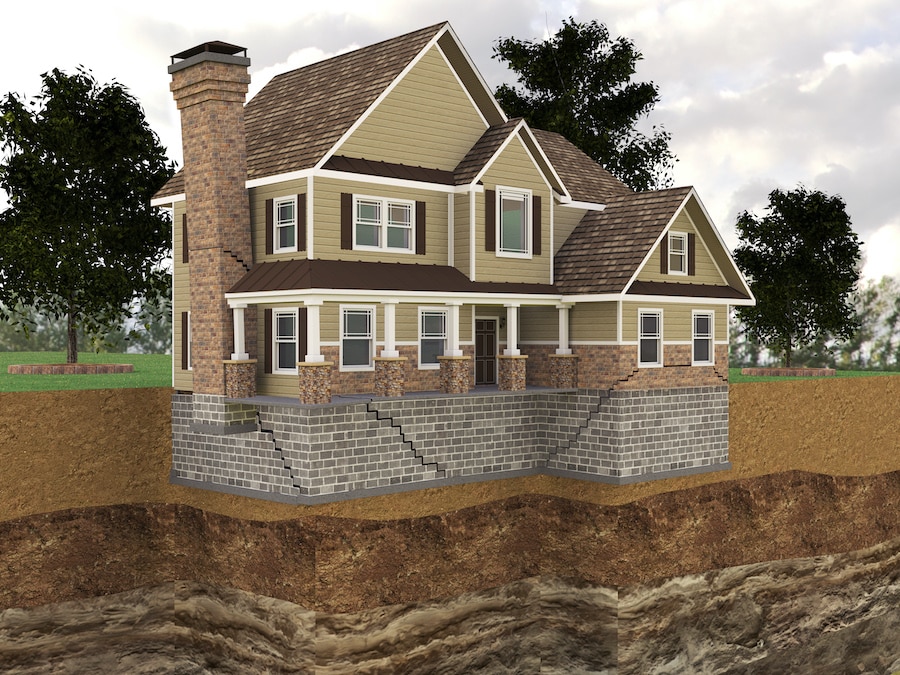 Foundation support problems in Knoxville can be serious, but the experts at American Foundation & Waterproofing have solutions that will fix the simplest and most complicated problems that might affect the foundation of your residence or commercial space.
Piers
For permanent foundation stability repair that requires a heavy-duty solution, we rely on the strength-tested pier systems manufactured by Supportworks®.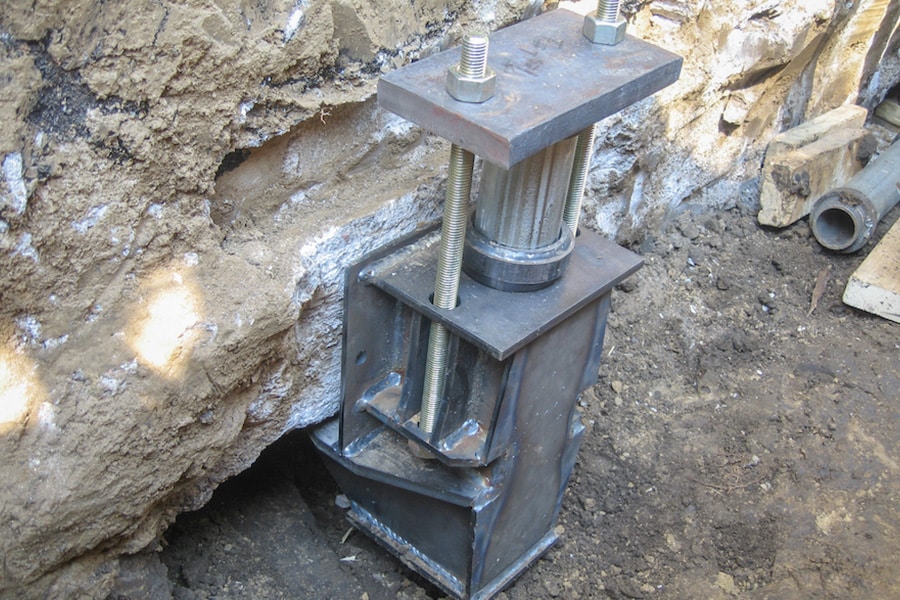 Helical Piers
For lighter weight foundation support repairs in Knoxville, Hhelical piers are rotated into the ground like a large screw to take hold in soil strong enough to bear weight. These piers are a perfect solution when the situation involves a lighter structure.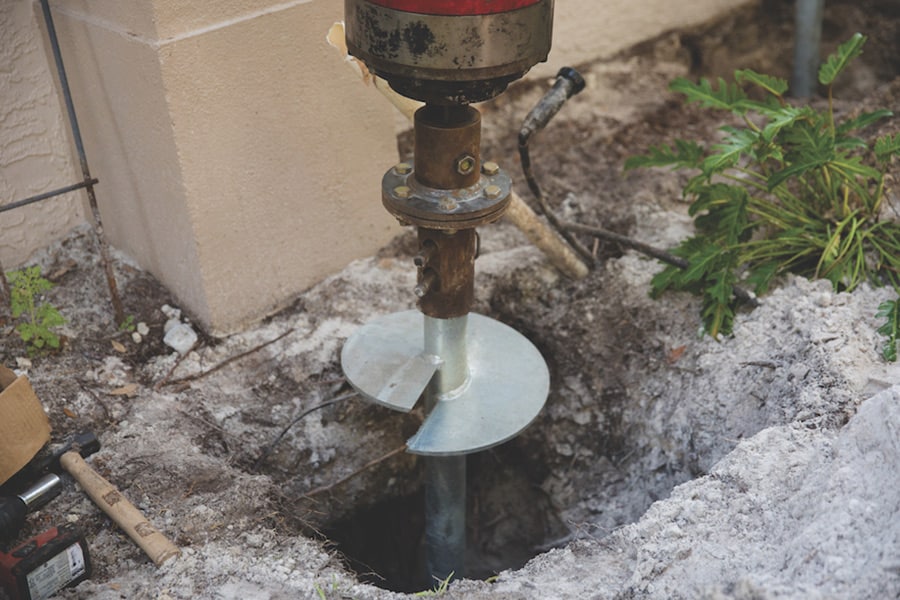 Push Piers
Push piers are heavy-duty metal tubes that fit together and are driven into a load-bearing stratum that can handle the weight of a substantial structure.
When the foundation support repair of your Knoxville home or business also calls for leveling uneven and sagging floors, we use the proven SmartJack® System, which is also manufactured by Supportworks. These steel columns are easy to install in the crawl space area and stabilize your home to make your floors flat and even again.
Foundation Anchors for Knoxville Bowed Walls 
Our foundation experts will work with you to determine which foundation pier is best for your home based on the state of your foundation and the condition of your soils. Contact us to get your free inspection scheduled to meet with one of our experts!
As the water content increases in the soils around your foundation, so does the hydrostatic pressure exerted against your basement walls. The pressure can bow the concrete walls, which also jeopardizes the integrity of your foundation. To straighten and return your walls to their original position, we use anchors and braces.
GeoLock™ Anchors
Helical Anchors
CarbonArmor® System
PowerBrace™ System
Foundation anchors in Knoxville are driven deep into the soil behind your basement walls, which requires excavating around the foundation of your home or office space. Braces are less intrusive to your property because they are attached to your interior basement wall to create lasting, stable support.
Your Premier Contractor for Foundation Support in Knoxville 
When you see any signs in your home or business that indicate trouble with your foundation or basement walls, contact our Knoxville area foundation support, stabilizing, and repair experts at American Foundation & Waterproofing. We've helped our neighbors with foundation structural support, like foundation anchors and helical piers, for their Knoxville residential and commercial properties for more than 15 years. Contact us today to schedule your free inspection and written estimate! We've got the solution for whatever foundation structural problem is affecting your property.