Protect Your Basement with a Drain System
Have you ever wondered why basements tend to feel damper than the rest of the house? Water or moisture can enter your basement for a number of reasons. Cracks in the walls or floors of the basement, sump pump failure, and plumbing flooding are just some of the causes of water damage to basements. This is why drainage systems are absolutely essential for any home in the Maryville area. A drain system can save your home from water damage now and into the future. Not only will it save your home from excess damage, but the upfront cost of a drain system installation is less than the typical repairs that can be caused by water damage to your home. Drainage systems are the best way to prevent water issues from occurring in your basement. A representative from American Foundation & Waterproofing can come to your home in Maryville and provide a free inspection and recommend a drainage system or solution specific to your property. We can determine which drain system would work best for your home and perform the installation.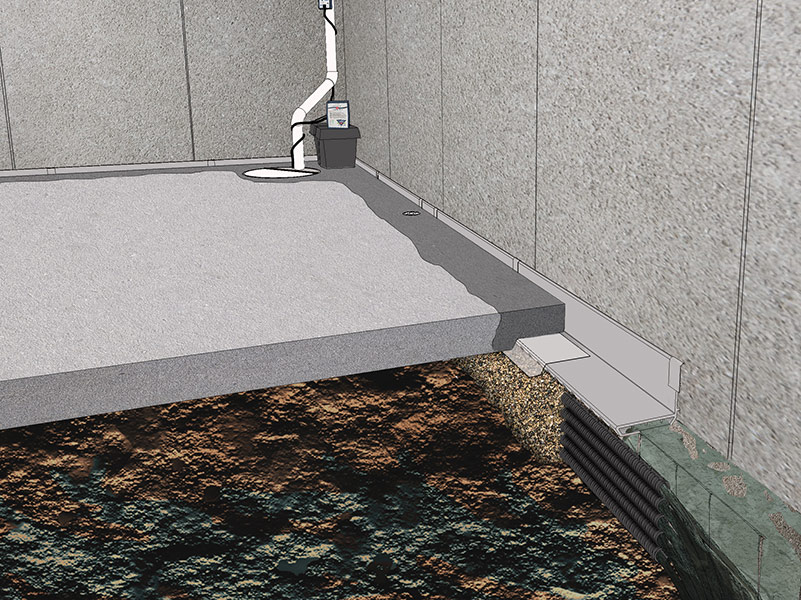 Our Drain Systems
Our team has top-notch solutions for people in the Maryville area that are in need of basement drainage and waterproofing. We use only high-quality materials, so you can rest assured that your drain system will be durable, effective, and long-lasting. We will recommend the system that is right for your budget and your home.  Two systems we regularly install are SafeDrain™ Drain System and the Multi-flow Drain Tile system, which can both be used for almost any home. There are pros and cons of each system, and we will be sure to find the right fit for you! Our systems are guaranteed to be expertly installed and last for years to come.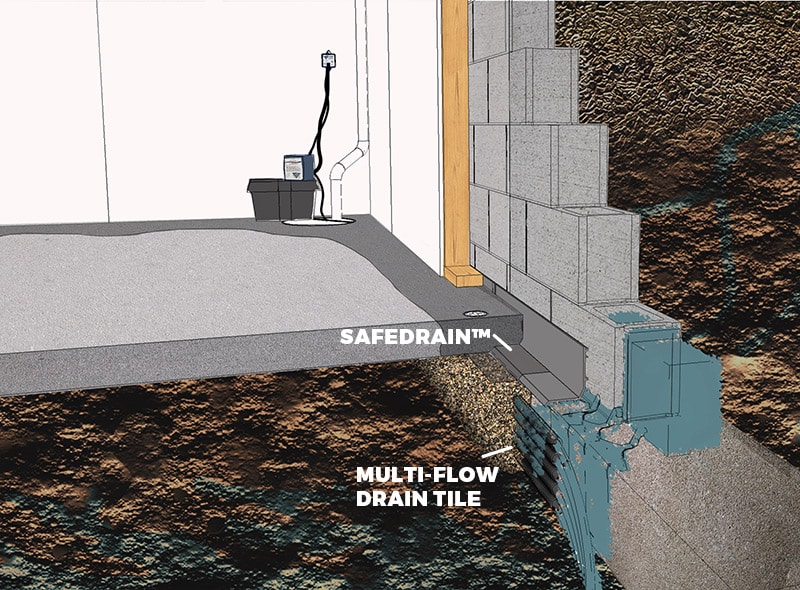 Our experts here at American Foundation & Waterproofing offer drainage system installations in the Maryville area. Not only will you get quality craftsmanship but you will also receive exceptional customer service. Contact us today to get your free inspection!