Installing Insulation in Your Crawl Space 
Temperature control is a common problem in unfinished crawl spaces. Given their location, in the spring and summer months, warm, humid air enters a crawl space, and it finds the coldest surfaces. The source of the cold can be plumbing lines, the earth, or your HVAC ducts, which leads to condensation. This means that the dirt floor gets wet, the crawl space foundation walls get wet, the HVAC ducts get wet, not to mention any fiberglass insulation and floor joists.
Having high humidity and moisture in a crawl space causes porous surfaces to absorb moisture like a sponge, causing mold and wood-destroying fungi to form and wood to rot.
In the winter months, crawl spaces can become very cold and damp, leading to issues with frozen pipes, and cold interior floors. Insulating your crawl space can help with temperature control and provide many other structural benefits.
Our Knoxville crawl space insulation installation experts at American Foundation have built a solid reputation with customers throughout Tennessee, western North Carolina, and north Georgia. Find out why they trust us with their crawl space repairs by contacting us to schedule your free inspection!
The Benefits of Crawl Space Insulation 
Insulating your crawl space through a foam board installation not only helps with temperature control inside your crawl space, but also in your home. The temperature and humidity in your crawl space directly affect the inside of your home, as the stack effect allows the air inside your crawl space to enter the main living areas of your home. During the spring and summer, the warmer air heats your floor system and puts a strain on your air conditioning system, forcing it to work harder. During the fall and winter months, frigid temperatures can cause your interior floors to be cold and force your heating system to work harder. These issues not only affect the health of your home's foundation but also increase your energy costs.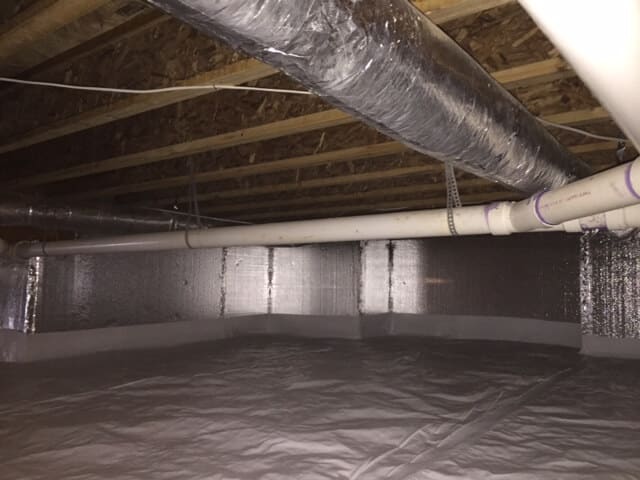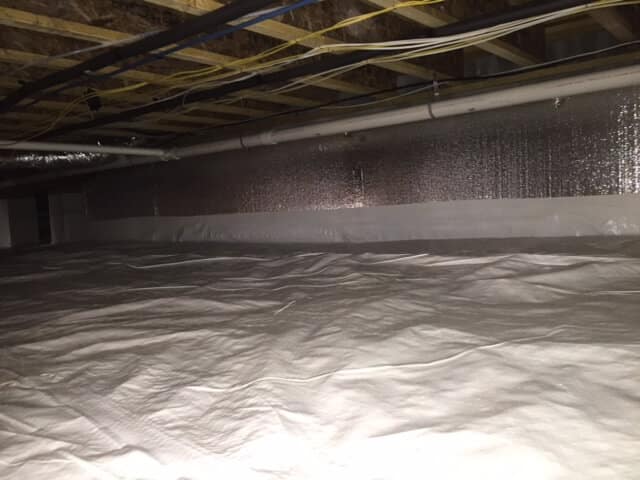 Our Crawl Space Insulation System 
We use Supportworks' SilverGlo Rigid Foam Board Insulation for our crawl space insulation installation system at Knoxville American Foundation. Supportworks is well-known for their quality products and we are proud to be a part of this exclusive network to offer our customers the best products on the market.
Benefits of the SilverGlo Rigid Foam Board Insulation include:
Holds insulating value
High energy savings
Moisture-resistant
Mold-resistant and inhospitable for pests
Unlike traditional fiberglass insulation, rigid foam board insulation never loses its insulating value and repels water instead of absorbing it like cellulose insulation. Rigid foam insulation provides the added benefits of being mold-resistant and doesn't provide a habitat for insects, rodents, and other household pests.
SilverGlo is designed with a reflective coating that acts as a radiant barrier and is infused with graphite powder to improve insulating value, which is something most other foam boards don't include. It is also easily adjustable for our foam board installation contractors in Knoxville to cut and fit specifically for your crawl space for an airtight seal.  
Contact American Foundation & Waterproofing today to schedule your free inspection for our crawl space insulation installation service!