CHATTANOOGA DEHUMIDIFIERS
REMOVE MOISTURE FROM YOUR BASEMENT AND CRAWL SPACE
Excess moisture can often become trapped in crawl spaces or basements. If left untreated, this moisture and condensation can accumulate, leading to significant water damage. An easy way to keep your Chattanooga basement or crawl space clean and dry is to use a dehumidifier. These devices work non-stop to help remove moisture from the air and will protect your dark hidden spaces from future water damage.
Homeowners in Tennessee, northern Georgia, and western North Carolina have trusted American Foundation & Waterproofing as a leading company in waterproofing services. We've helped many customers with waterproofing their basements and can recommend a solution to meet your needs. We offer free inspections in Chattanooga for basement and crawl space dehumidifier installation, so contact us today!
THE DAMAGE CAUSED BY MOISTURE
Basements and crawl spaces are usually functional areas of homes, but the design and location can prevent proper ventilation. When moisture gets into these spaces, it can cause various issues like mildew or mold growth, or an infestation of insects and rodents. These issues can spread throughout your home, so it's important to find a suitable solution such as a dehumidifier.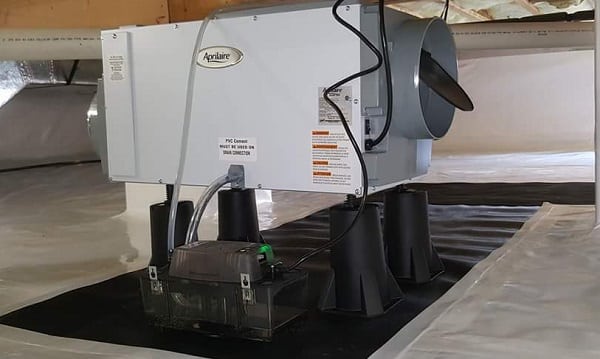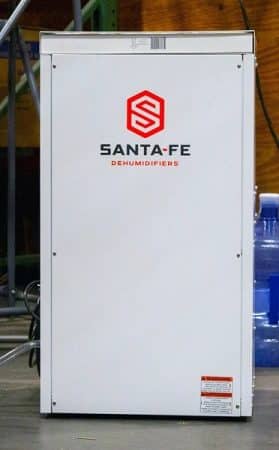 OUR SELECTION OF DEHUMIDIFIERS
The experts at American Foundation & Waterproofing have conducted thorough research to ensure we offer our customers in Chattanooga the best basement and crawlspace dehumidifiers in the industry. We'll help you choose the right product for your home:
SantaFe Classic Vertical Series: These are an ideal choice for larger basements because of their vertical design and energy-efficient qualities. They offer a high-capacity blower, which allows for more efficient air movement. 
Aprilaire 1850 Dehumidifier: This option is best for medium to large-sized areas. These are also energy-efficient and don't produce a lot of noise while in use, with an airflow of up to 265 CFM.
Every basement and crawl space will have different needs, based on the size. Our Chattanooga basement and crawl space dehumidifier installation team can recommend the best humidifier for your space.
Whether you need to waterproof your basement or remove the excess moisture with a dehumidifier, American Foundation & Waterproofing can help. We have the solutions needed to keep your Chattanooga home dry and protected from water damage. Reach out today to learn more about our Chattanooga basement and crawl space dehumidifier installation!