HOW DO I REPLACE A CRAWL SPACE GIRDER IN KNOXVILLE?
REPAIR YOUR CRAWL SPACE WITH GIRDER REPLACEMENT SERVICES
If you have a slanting floor in your Knoxville home, you might not think it's a huge issue that needs to be addressed right away. An uneven floor might be caused by anything from settlement issues to a damaged beam or girder in your crawl space. The experts at American Foundation & Waterproofing can determine whether a main girder beam replacement for your Knoxville home is the right solution. 
Our foundation and crawl space repair services are available to homeowners throughout Tennessee, north Georgia, and western North Carolina. We take pride in our reputation as one of the leading foundation and waterproofing companies in the Knoxville area. Our crawl space girder repair and replacement teams offer free inspections, so contact us when you're ready to get started.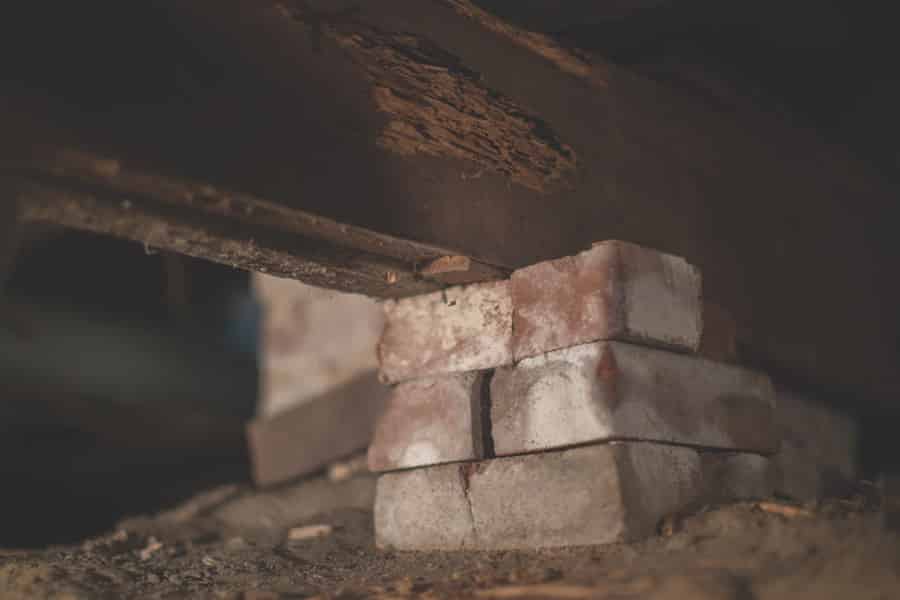 SIGNS AND CAUSES OF MAIN GIRDER DAMAGE
Main girder replacement can be a significant repair job, but it's necessary to protect the integrity of your home. Common signs of main girder damage include uneven interior floors and a sagging ceiling in your crawl space. Causes of girder damage can include:
Pests - Insects or rodents can sometimes damage girders over time.
Rot - Water damage from severe weather can eat away at the main girder.
Age - Some girder damage is simply caused by age and the elements.
Contact our experts in Knoxville for girder beam replacement and repair when you notice any structural changes to your home, such as uneven floors, damaged walls, or a sagging ceiling in your crawl space.
MAIN GIRDER REPLACEMENT FOR CRAWL SPACE REPAIR
American Foundation & Waterproofing offers main crawl space girder replacement in Knoxville that effectively repairs damaged crawl spaces. A home's foundation and structural integrity are dependent on many different components, including the crawl space. A main girder replacement offers the following benefits:
Long-lasting support
Custom-built for your crawl space
Durable, corrosion-resistant materials
Our crawl space girder experts in Knoxville will assess the situation and determine the most effective way to replace the main girder. After the girder is replaced, your interior floors will realign to their original level position so they're no longer sagging.
You can prevent further damage to your crawl space by replacing the main girder. Our crawlspace girder beam replacement team in Knoxville is ready to serve you! Contact us today and schedule your free inspection!