SIDEWALK LEVELING SERVICES IN CHATTANOOGA 
Unlevel sidewalks from sinking slabs aren't just unappealing, they can pose tripping hazards. Many homeowners may put off sidewalk repairs, thinking that they need to pay for a full replacement. However, many unlevel sidewalks can be corrected with leveling services, a less costly and time-consuming repair process. 
Our team at American Foundation & Waterproofing provides professional sidewalk leveling and lifting services in the Chattanooga area. If your sidewalks are sinking, call us today for a free inspection! 
HOW DO SIDEWALKS BECOME UNLEVEL?
Sidewalk slabs sit on top of soil, which can be unstable because of varying moisture levels. Soil expands when it's wet and contracts when it's dry. Over time, this movement creates voids in the soil, so the soil is no longer able to support the heavy weight of the concrete. This ultimately causes the slabs to sink and become uneven.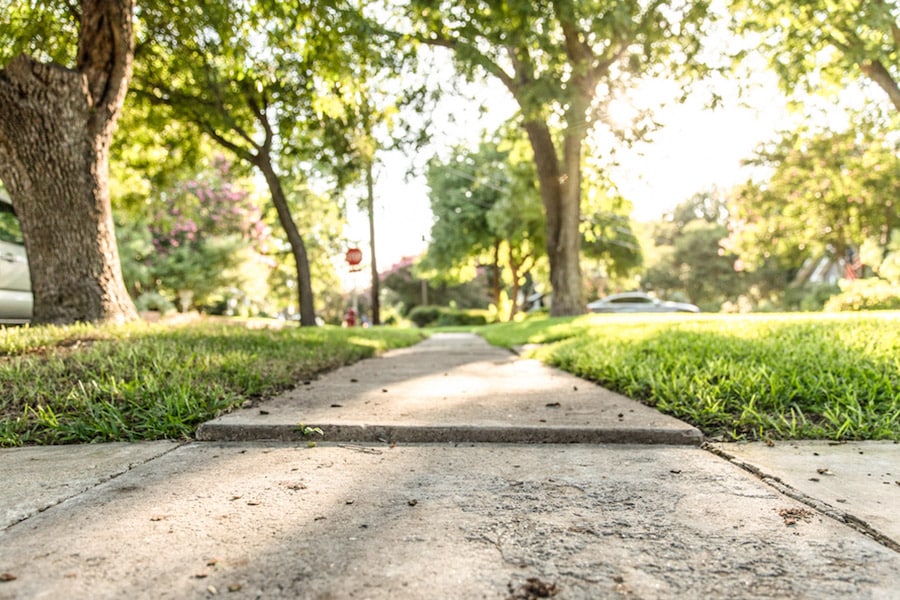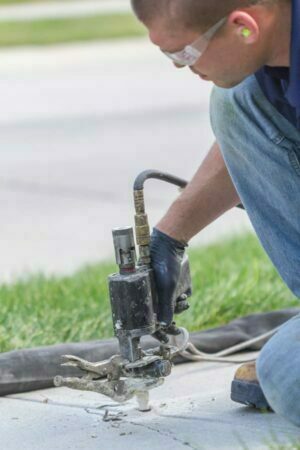 SIDEWALK LIFTING AND LEVELING WITH POLYLEVEL® 
There are many choices when it comes to sidewalk leveling and lifting services in Chattanooga, but our team uses PolyLevel®, which is known for its durability and non-invasive installation process. Mudjacking is a traditional method of leveling slabs, but this solution isn't permanent because of the materials that are used. With mudjacking, a mix of mud and slurry is inserted under the slab, but these materials can eventually deteriorate and wash away.
PolyLevel is made of durable polyurethane foam that can withstand the elements. Installation is simple and requires only dime-size holes drilled into the slab, through which the material is injected underneath. The foam expands and quickly hardens, lifting the slab back to the proper position. Cure time takes about 15 minutes. Our Chattanooga sidewalk leveling and lifting experts will ensure that your sidewalks are permanently repaired so you won't have to deal with the same problem again.
Benefits of PolyLevel®
Quick installation that's not invasive

Lightweight foam prevents sidewalk from settling

Fully waterproof material

Fast cure time
Don't put off fixing those unsightly and unsafe sidewalks a moment longer. Our sidewalk leveling and lifting team in Chattanooga is ready to help, so call us today for your free inspection!