What is Concrete Leveling?
Many homeowners and business owners deal with sinking concrete slabs. Whether it's a driveway, sidewalk, porch, patio, pool deck, parking lot, interior basement floor, garage floor, or other slab, improper settlement can be remedied without the stress of a full replacement. Our Knoxville concrete leveling technicians use the PolyLevel® system, manufactured by our partners at Supportworks, to gently lift sinking concrete back to its original position and provide a long-lasting concrete leveling solution for Tennessee, north Georgia, and west North Carolina homeowners. 
Should I Repair or Replace My Concrete?
Did you know that concrete actually gets stronger as it ages? While it's ready to use as soon as it's fully hardened, it actually increases in its compressive strength over time, slowly getting closer and closer to its highest possible level of compressive strength year after year. For this reason, we suggest repairing concrete whenever possible. 
If your slab is dealing with severe cracking and damage—to the point where large chunks are missing or displaced—you may need to resort to a replacement. However, most driveways with long cracks and improper settling can be leveled using our PolyLevel® foundation lifting system in Knoxville.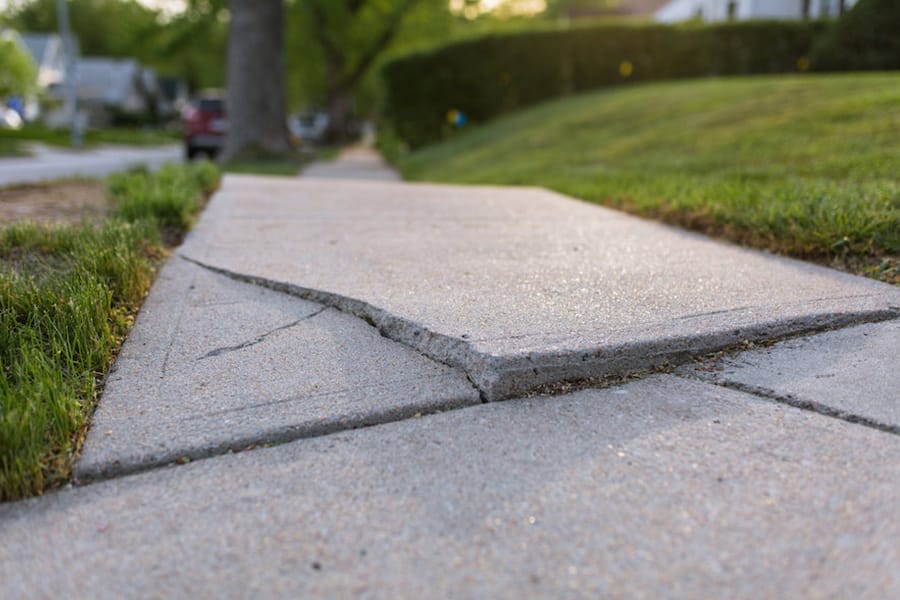 Our Concrete Leveling Process
Homeowners in Tennessee, north Georgia, and west North Carolina call our Knoxville concrete leveling team for their foundation lifing and leveling needs, because our process is fast, clean, accurate, and finished in a single day! Check out the four-step process below.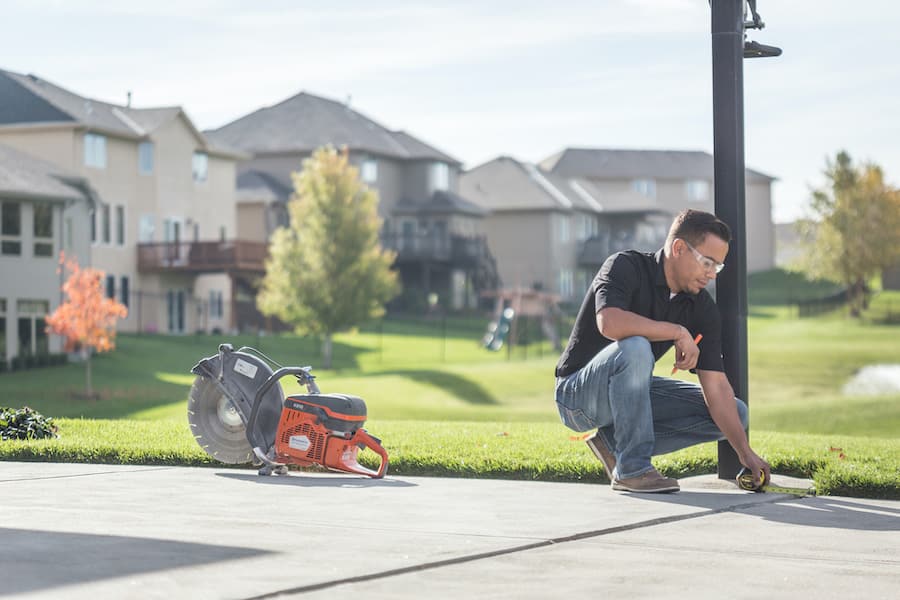 Step 1: Drilling Injection Holes
To inject the PolyLevel® below your sinking slab, our team will drill small, dime-sized holes into the affected concrete.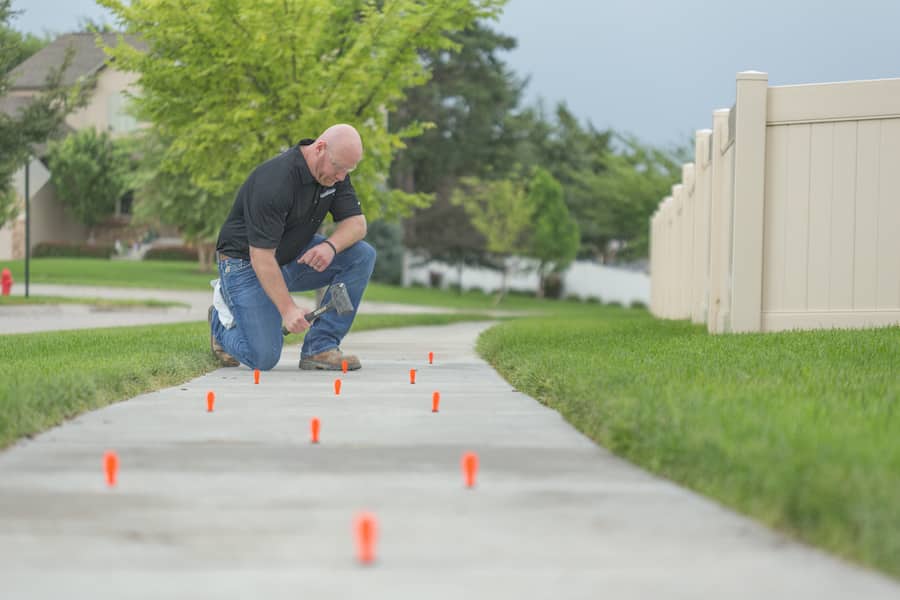 Step 2: Insert Ports
Specialized ports are then placed into the holes which allow us to hook up our equipment.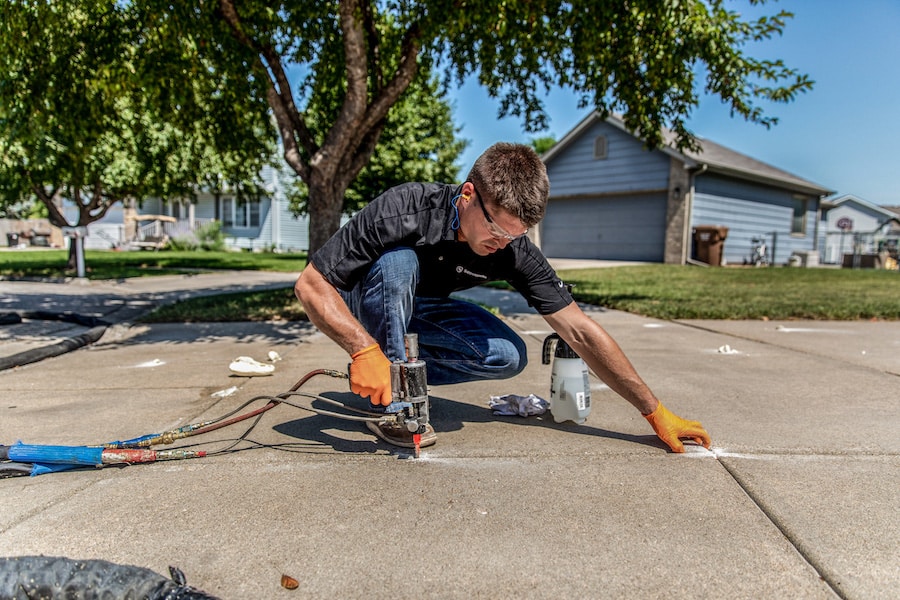 Step 3: Inject PolyLevel®
Once all the ports are ready, we'll start pumping in PolyLevel®. The high-density polyurethane foam is lightweight, so it doesn't add any additional stress to the supporting soil below. As it expands it hardens and begins to fold over itself to slowly lift your slab back to a level surface. Our Knoxville concrete leveling technicians will monitor this slow, controlled lift throughout the process to make sure it rises to the correct level.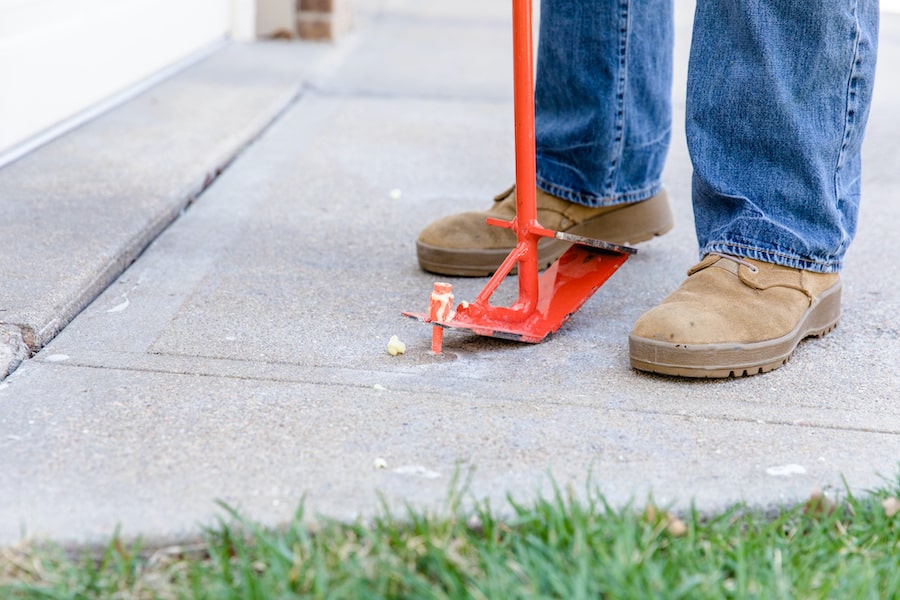 Step 4: Remove Ports & Patch Holes
Once the slab has reached the desired height, we'll remove the injection ports and patch the holes we made with concrete for a smooth finish. PolyLevel® cures in as little as 15 minutes and can support even the weight of semi-trucks and other large commercial equipment!
Contact American Foundation & Waterproofing
If you're looking for a fast, affordable alternative to replacing your concrete, call the team at American Foundation & Waterproofing for a free quote today!