Repairing Foundations
Foundation issues are nothing to take lightly. After all, foundations do all the heavy lifting when it comes to the support and structure of your home. When you have any sort of problem with your foundation, you need someone you can trust. American Foundation & Waterproofing is just the type of company you need to provide Bristol foundation repair solutions. 
Our partnership with Supportworks® allows us to get the latest, cutting-edge products in foundation repair. With both of our teams working together, we have experts covering every aspect of foundation repair, from geotechnical engineers to advanced construction workers. You can rest assured that no matter what the issue is, our Bristol foundation specialists will have the expertise to get it fixed and get you back to feeling safe in your home.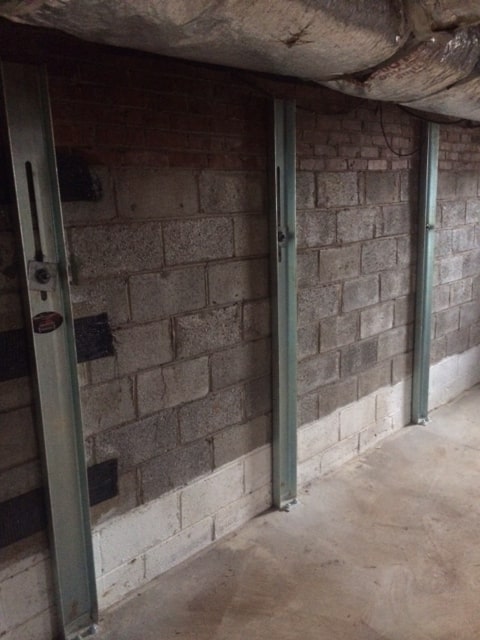 Our Foundation Repair Products
Our foundation repair products are all manufactured by Supportworks. They provide us with the latest in foundational support technology to use on your home or business. Take a look at the information below to get a feel for what piering products we can use on your foundation.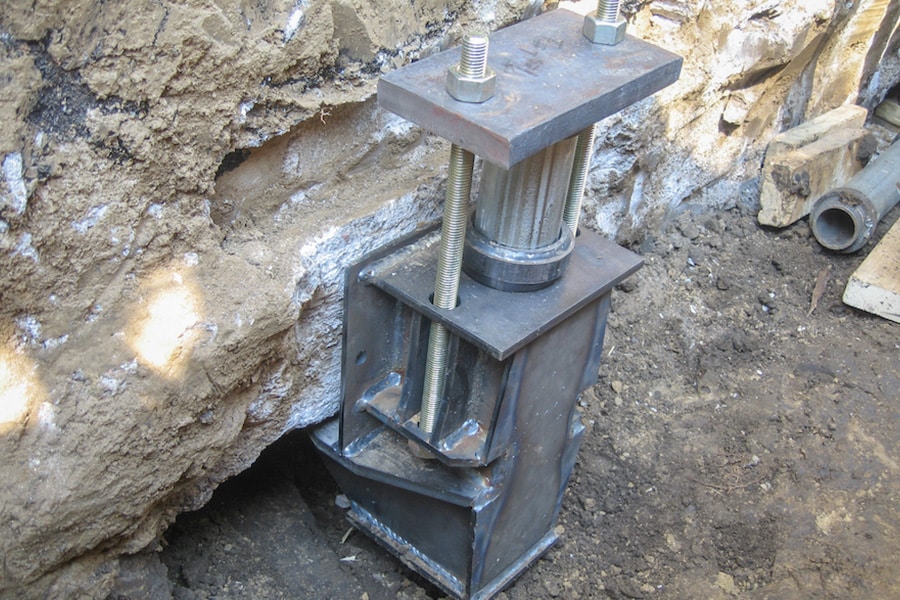 Push Piers
Steel push piers are utilized for structural foundation repairs on foundations that are settling and not completely in place. They are fastened to the foundation, then pushed down with a hydraulic press. This press will keep going until it goes as far as it can go into the solid bedrock. Anchoring this pier into the bedrock allows your home or business to be supported by the foundation itself rather than the soil below it. This will often allow the foundation to be pushed back into place, while also having large metal pieces that take on the support of your structure instead of the soil or basement walls.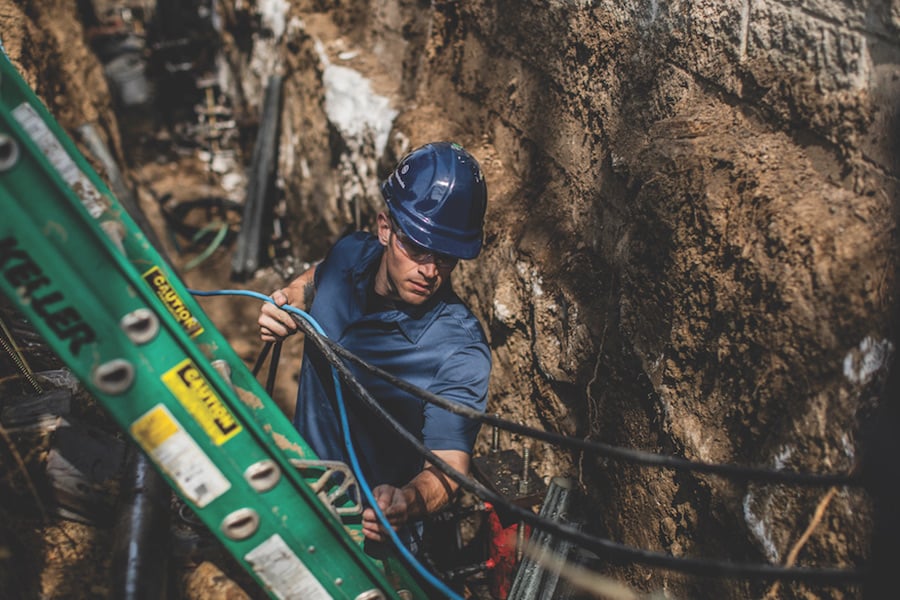 Slab Piers
All of our products are made with various scenarios in mind. Slab piers deal with a condition we sometimes see when the basement begins to sink due to unstable soil. This will cause cracking and sinking of the flooring, which can be a major tripping hazard for anyone living or working there. Slab piers are laid down from wall to wall with a tight seal. This ensures that the slab will take the brunt of the support rather than complete reliance upon the basement walls themselves. This not only stabilizes your house, but also helps stop the floor from cracking.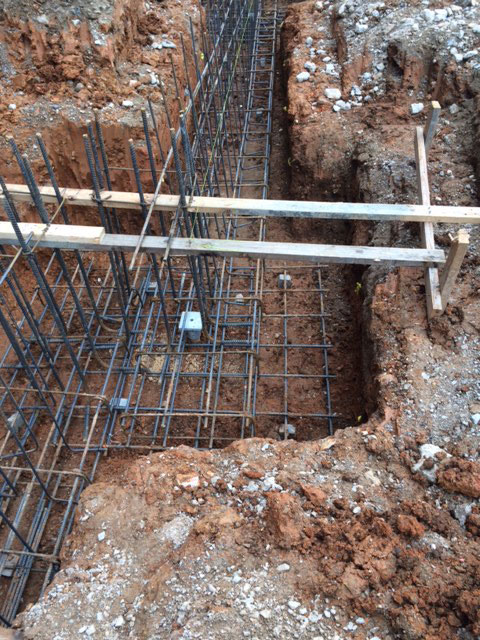 Helical Piers
Helical piers are typically used to ensure that a new building or business does not deal with sinking soil. These can be installed in almost any soil condition to prevent foundation issues. Helical piers stabilize the building by distributing weight and absorbing shock so your foundation doesn't shift. Not only do they stabilize the outside forces but also the internal forces that may be at play with your foundation. The design is meant to be installed at all the major load-bearing areas of your building and take the pressure off of the basement walls.
20+ Years of Installation Excellence
American Foundation & Waterproofing is proud to have a team that has 20 years of installation service experience. Our foundation specialists are proud to serve Bristol and the surrounding areas with our solutions for everything foundation related. Contact us today to schedule a consultation!