When you find water damage in your home, it is imperative to identify how the water is entering your home, the severity of the water damage, along with a host of other unique factors. An American Foundation & Waterproofing contractor can identify the problem and design a solution that meets your unique needs; you may need one or more waterproofing products or services to seal your home for good. Our waterproofing contractors service the areas around Bristol, providing long-term solutions to resolve your basement water issues.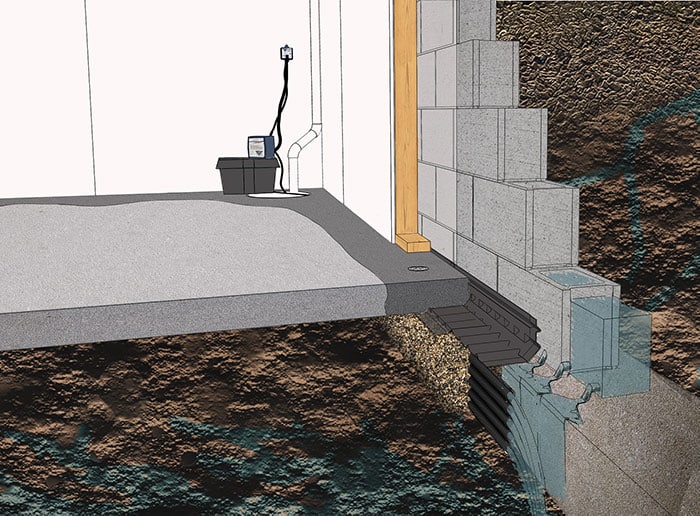 Drainage Solutions
SafeBasements®, one of the premier manufacturers of basement waterproofing products, supplies all of our interior and exterior drainage solutions used in Bristol. The SafeDrain™ system manages water flow, and can be installed just below the surface of your floors. It is specifically engineered to correct your water issue without clogging. The Multi-Flow Drain Tile system is specified for heavy water flow, it ensures a steady flow of water out of your home, even during heavy rainfall or snowmelt seasons.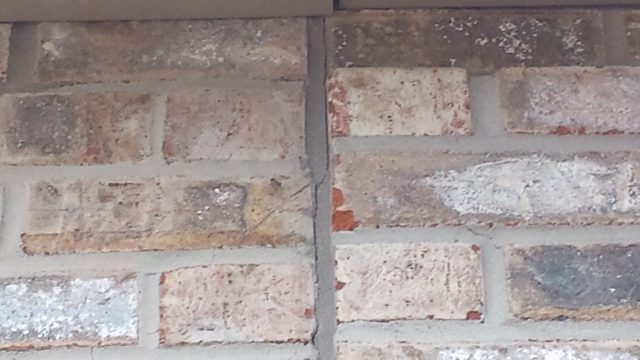 Wall Crack Repair
Cracked walls are one of the leading causes of basement flooding. American Foundation partners with Supportworks®, a manufacturer that supplies products to remedy bowed or cracked walls. Some of these products include helical anchors, GeoLock™ Anchors, CarbonArmor™, and PowerBrace™. American Foundation uses these superior products to fix cracked and bowing walls, then waterproofs the walls to protect your basement from future water intrusion.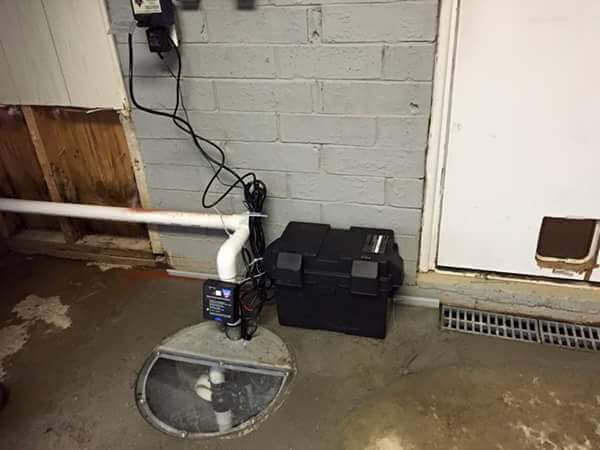 Sump Pumps
With the installation of a PHCC Pro Series sump pump from Glentronics, which collects incoming water and directs it away from your home, you can rest assured your basement is protected from flooding. This sump pump is one of the most durable sump pumps on the market.
Other Waterproofing Solutions
The contractors at American Foundations & Waterproofing provide a variety of other waterproofing solutions for our customers in Bristol to ensure your basement remains dry.
Foundation Wall Waterproofing
To combat against hydrostatic pressure against your basement walls, our foundation wall contractors can install a 20-mil, four-layer reinforced wall liner or use other specialty wall coatings to seal basement walls.
Dehumidifiers
Our Bristol basement waterproofing contractors can provide specialized dehumidifiers in a variety of sizes that collect and dispose of up to 12 gallons of water daily!
Contact Our Team
If you're ready to dry up that damp basement for good, American Foundation & Waterproofing is ready to get to work! Call our office today for a free inspection and quote.