Restore Your Home's Structure with Foundation Piers
Many homes experience problems with foundation settlement at some point, and the problem will only get worse if it's ignored. Foundation piers are a reliable solution to fix your foundation settlement problems and restore your home's structural stability. 
Our foundation pier installation experts in Knoxville at American Foundation & Waterproofing have proudly built a strong reputation with our customers throughout Tennessee, western North Carolina, and north Georgia. Contact us to schedule your free inspection to see for yourself!
Why do Foundations Settle?
Foundation settlement occurs when the soil in the ground shifts from changing weather conditions and moisture content in the soil. The soils expand as they get wet and contract as they become dry, which creates voids and causes the soils to shift. This makes the soil much weaker and can no longer support the weight of your home's foundation, causing it to settle into the ground. Our team of foundation pier installation experts in Knoxville can repair and prevent any damage from a settling foundation.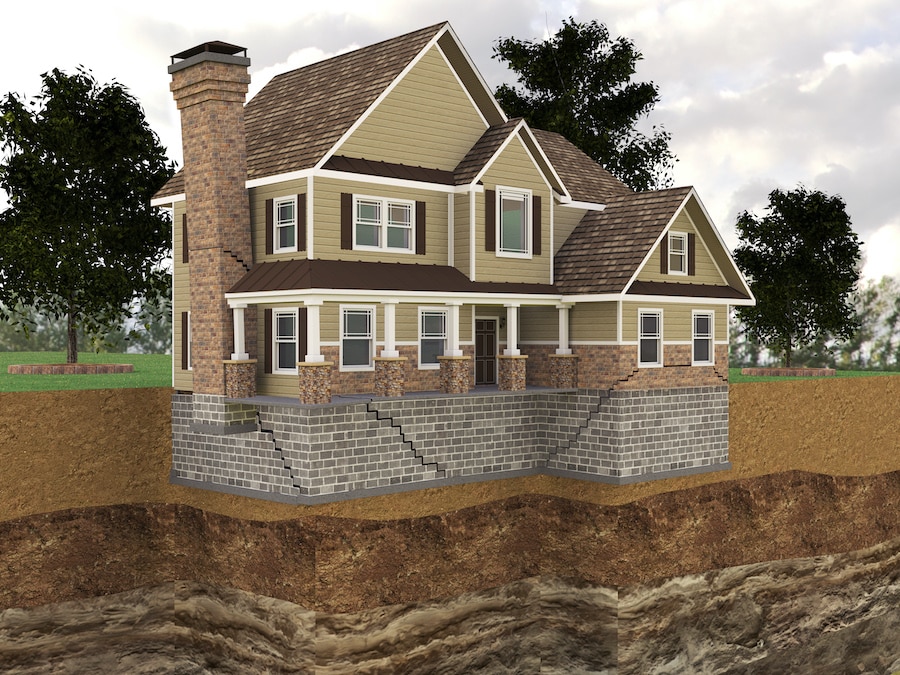 Our Foundation Pier Systems
We offer our customers helical piers and push piers installation services, which are manufactured by Supportworks. We rely on Supportworks for our foundation repair products since they have a proven track record of developing some of the most reliable and quality products on the market.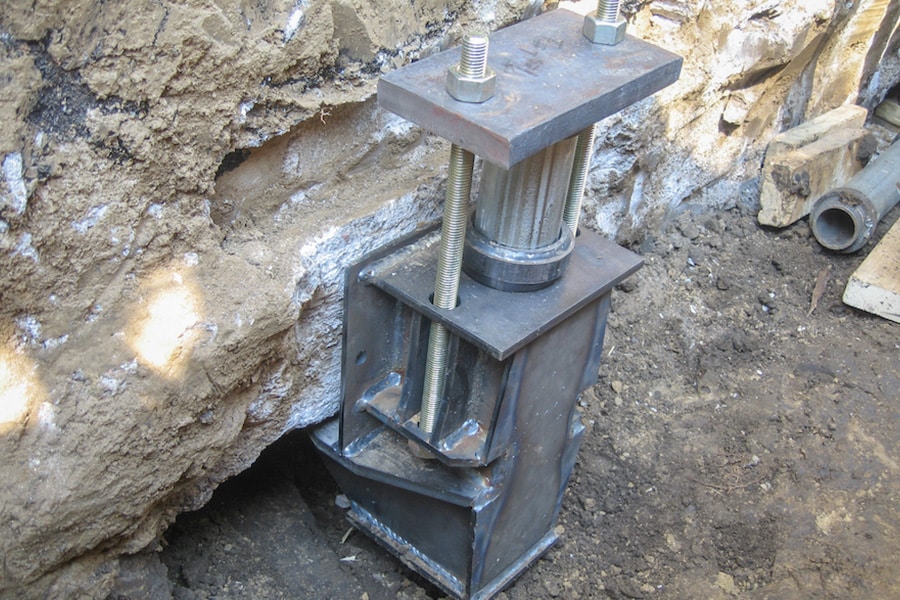 Push Piers 
The push pier installation system used by our foundation pier installation experts consists of heavy-duty steel piers are hydraulically driven into the ground to reach load-bearing soil in order to support the weight of your home. Once this depth is reached, your home is transferred onto the piers to provide permanent stability and prevent future settling. They are made of galvanized steel to resist corrosion and provide extra durability.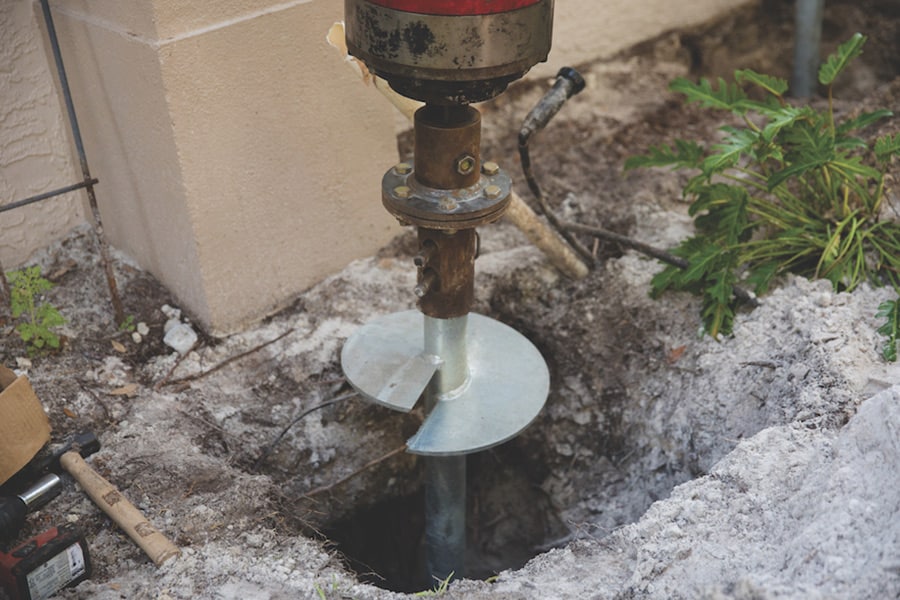 Helical Piers
Helical piers resemble a large screw and are essentially screwed into the ground, instead of hydraulically driven into the ground like push piers. Once they reach competent soils, your home is transferred onto the piers and protected from any further settling. When installed properly, helical piers are an ideal solution for lighter structures or new construction.
Choose American Foundation for Foundation Piers 
Our foundation experts will work with you to determine which foundation pier is best for your home based on the state of your foundation and the condition of your soils. Contact us to get your free inspection scheduled to meet with one of our experts!