WHAT KIND OF WATERPROOFING SHOULD BE DONE FOR NEW CONSTRUCTION?
Most builders would agree that constructing a new home or commercial structure requires a lot of careful planning and detailed work. It's important to consider the immediate needs of the new construction as well as the potential issues that may arise in the future. If you're preparing for a new construction project, don't forget to implement a crawl space waterproofing plan for your Knoxville property to keep it free from water damage down the line. 
The team at American Foundation & Waterproofing has the expertise you need to start your new construction project on the right path. Our Knoxville construction waterproofing experts can ensure that your crawl space is properly protected from water damage. The best strategy to avoid costly repairs is to plan ahead before you notice water intrusion or damage.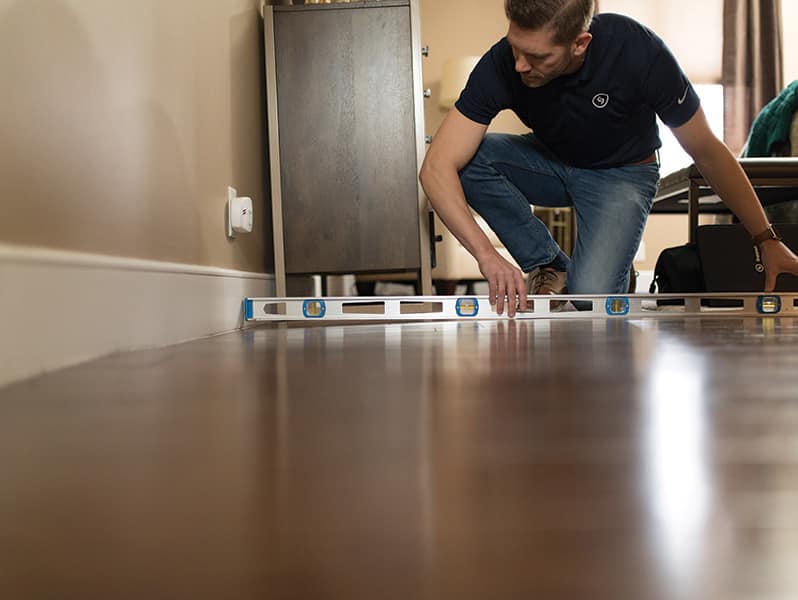 PREVENT WATER DAMAGE ISSUES IN YOUR CRAWL SPACE 
An effective construction waterproofing solution for your Knoxville property is a must for any new residential or commercial construction project. Crawl spaces are especially at risk for water damage, which can present itself in numerous ways: 
Musty smells inside the building
Mold or mildew growth
Pooling water
Wood rot in floor joists or support beams
Infestation of bugs
Planning ahead with a crawl space or new foundation waterproofing solution in Knoxville with American Foundation & Waterproofing will help prevent these common problems.
SEAMLESS, HEAVY-DUTY FOUNDATION WATERPROOFING SYSTEM 
American Foundation & Waterproofing uses a seamless, heavy-duty elastomeric waterproofing membrane for our Knoxville crawl space waterproofing services. New construction waterproofing in Knoxville allows easy access to the foundation walls, where our team installs waterproofing membranes along the foundation and fiberglass panels. Some of the benefits of a waterproofing membrane include:
Durable and flexible material
Continues to protect if walls crack or shift
Holds up against hydrostatic pressure
Offers insulation to crawl spaces
New construction projects are usually on tight deadlines, so our team can install the waterproofing membrane quickly after we access the area. We know the best strategies to protect crawl spaces from water damage and will recommend an effective, long-lasting solution. 
Keep your crawl space clean and dry with new construction crawl space waterproofing services from our Knoxville-area experts. Schedule your free inspection to get started with new construction crawl space waterproofing in Knoxville!