Foundation Cracks
Cracks in your home's foundation can not only be unsightly, but they can eventually lead to more serious issues like water damage, which can affect the entire structure of your home. Foundation cracks will continue to grow if they're not treated, so it's important to address them early on before they develop into a bigger problem. Here are some symptoms that may show you're already dealing with water damage:
Musty odors
Bug infestation
Peeling paint and soft drywall
Wet walls or floors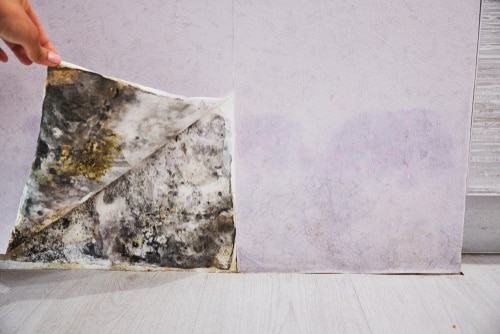 Solutions to Foundation Cracks
The team at American Foundation and Waterproofing provides many solutions to repair foundation cracks to prevent further water damage. We've partnered with Supportworks to provide a variety of solutions, and our foundation specialists are highly skilled to determine the best solution for your needs.
Push piers: These are attached to the foundation and pushed down to the bedrock layer using a hydraulic press. This allows us to secure the foundation back to its original position.
Slab piers: These are used to stabilize the basement floor, rather than the walls. 
Helical piers: This option is preventative and installed on newly built homes to stabilize the basement from inside and outside forces.
Preventing Water Damage
Repairing foundation cracks is an essential first step in preventing water damage to your basement, but there are other methods that can also be taken. American Foundation and Waterproofing is a proud partner of SafeBasements® for effective drainage solutions. 
Sump pump: This device collects water from the ground and redirects it away from your home.
Foundation wall waterproofing: We provide the option of either wall panels, liners, or coatings to keep water out of your basement.
Dehumidifiers: Installing a dehumidifier ensures that the air in your basement is free from moisture and all of the issues that arise from that.
Drain systems: Our team uses either the SafeDrain™ Drain System or the Multi-flow Drain Tile to ensure groundwater flows away from your basement.
If you notice cracks in your foundation, contact American Foundation and Waterproofing for a free inspection today!